Saki Farzana
Salmon would have been symbolized as a good mother if "sacrifice" were the topmost criterion. Giving birth to a baby salmon means the mother salmon's death. Ridiculously, there is no such thing in nature as "a good mother," except humans. Being a mother is enough in nature.
It's challenging to find a mother in Bangladesh who hasn't been pressured to be a good mother since her pregnancy. Motherhood is, of course, a natural feature shared by a female. When a woman becomes a mother, she must learn to feed, raise, and care for her child. Simultaneously a mother teaches her kids how to fight for existence on the planet. Humans are not different-rather, they exert pressure on the mother. They impose a mother for being 'a good mother' than just a mother. Every culture has its interpretation of being a good mother. The effort to be a good mother in different social settings sometimes leads to terrible results, known as postpartum depression.
I'm neither a sociologist nor a doctor; I'm just a working mother. So, rather than speaking as a sociologist or a doctor, I believe it is more acceptable for me to speak as a mother who has been victimized.
I was horrified when I conceived, thinking that "would I be able to take such a big responsibility?"However, this fear faded in by my family and society subconsciously. I am not a good housewife, and I am reluctant to have a baby- consequently, I will be an irresponsible mother- which is normal for me.
Six weeks after becoming pregnant, I began attempting to be a good mother. I had a part-time job and tried to survive as an actor as a career. I skipped everything. Because I experienced complications during my pregnancy, I followed the doctor's advice to descend the stairs. During my pregnancy, I had a great time. My husband and parents have always been there for me. I also embarked on becoming a great mother by following a baby care website. My entire family was aware of hormonal imbalance causing emotional outbursts.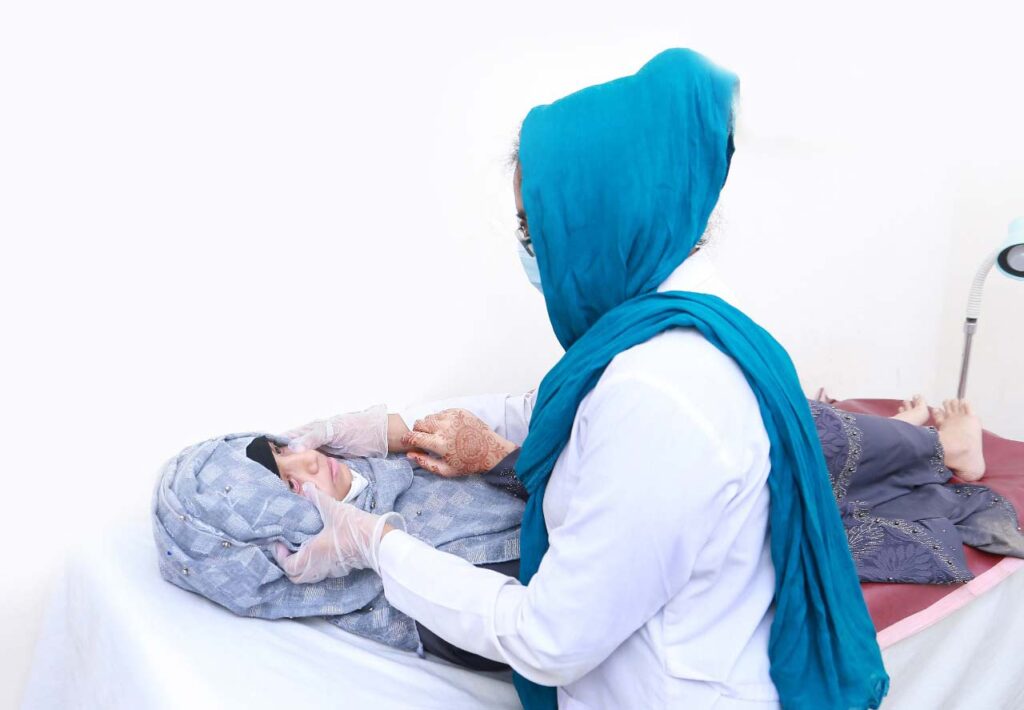 As the delivery date approached, the doctor advised that I should take support from my mother or mother-in-law at that time, as it would take three months for me to understand my baby's needs fully. Nevertheless, it would also be challenging to feed the baby at night, clean the urethra, and dispose of the pee on my own. On the other hand, the doctor never told me that the estrogen-progesterone level in my body would abruptly decrease during pregnancy. Also, I was so restless that I had no concept of what would happen or how to deal with it.
When the baby came, my struggle started to take care of him and figure out how to do things independently. All my relatives, including my husband, were excited to get my baby on their lap, but I could not join them. Everyone was worried about the baby, but I couldn't stop thinking about it and feeling its movement within my abdomen. I became irritated on the second day of nursing the baby, and breast milk got into the infant's eyes. The then, I did not have a chance to take care of myself.
On the one hand, menstruation was going on, and on the other hand, breast milk soaked the entire breast-belly cloth. So I had to be damp all the time, even if I changed my clothing 8–10 times a day. I was at my parents' house with the baby, unable to sleep and continuously feeling ill because of looking after the baby all day and night. But it wasn't until a month after the baby was born that I realized the enormity of the situation. But I realized the intensity when I intended to assassinate the child and commit suicide. But immediately, I sobbed in repentance for having had such horrible thoughts.
My surroundings had so significantly changed that I had completely lost control. The people who had been taking care of me for the past 8/9 months are now obsessed with my baby. They are worried about my bay if I was feeding it properly, why it discharged fluid faeces and or complex faeces, why I was eating specific foods such as leafy vegetables which may cause dysentery to the baby, baby's chicks cracked in winter, so I should not drink green coconut water. One day, the housemaid told me that the baby was wailing because his tummy hurt. It occurs due to his Kantha (Blanket) being tightly squeezed after washing. Everyone around me is a doctor. Everyone knows all there is to know about the baby; I'm the only helpless donkey mother who can't do anything and can't even hold the baby properly. It appeared to me at the time that everyone around me was assessing me harshly on how good a mother I could be.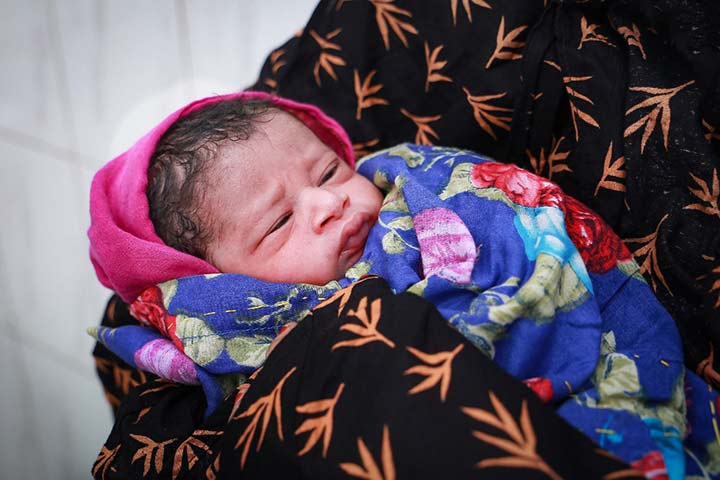 My spouse had been jobless after his contract with an international non-governmental organization expired. He was tense, and I knew it, but I couldn't tell him about my anxiety. So when he comes to see us after seven or fifteen days, he looks at me and assumes I'm tired because I'm waking up in the middle of the night. Then, to relieve me, he tried to care for the baby at all hours of the day and night. I couldn't put my trust in him, however. I never trusted anyone, not even my spouse, with my child. So I was obstinate and defensive when it came to the baby. Finally, when the anxiety became too much for me to bear, I alerted my spouse and returned to my own house.
My suspicions turned to my hubby. I'm no longer fond of him, a confidence-less mother, his demeanour at the time, and my foul mood and unsightly overweight physique. As a result, I had a typical way of thinking in my head. But, if I thought about it, he'd been jobless for four months and had a six-month-old child, so his life wouldn't be normal.
Since the first year, I hadn't seen a movie, read a book, or slept. Because my husband snowed so loudly, I had to put him in a separate room until our kid was a year old. I didn't have any friends, and I didn't even go shopping. I had a much higher inclination to commit suicide throughout this time. Despite wanting to harm the boy several times, I refrained since I was eventually convinced of his innocence. Instead, once the boy was one and a half years old, I gradually turned him over to my husband, feeling that I wouldn't be able to die unless the boy's need for me faded. Suicidal thoughts haunted me from time to time. My life was busy with theatre, writing, direction, filmmaking, and acting instead of taking care of the boy's eating, sleeping, clothes, growing up, illness, and other requirements. My family and society never stopped to tell me I was a sloppy mother if I made a mistake. Talking to friends meant finding out who was successful and where; the inferiority complex was no longer an issue. As a result, my world was confined to a bit of place for a long time.
I told my husband about my problems at this point, and he made me watch a movie; I recollect watching a two-and-a-half-hour video in eight parts. I couldn't do anything after that because of a lack of concentration, fatigue, and exhaustion.
I would not have been able to drag myself out of that bottomless pit on my own unless my hubby recognized something. But, instead, he was holding my hand and standing beside me without knowing anything about my issues. He had just realized that I wasn't feeling well and that he needed to keep me healthy so I wouldn't drown.
I returned to social media and reconnected with old co-workers. I want to be a mother but not lose myself. I will be a mother as I am. Maybe I made it because I sensed this desire and the person's sincerity standing next to me.
Little by little, I returned to work. I haven't returned to acting, but I have returned to directing radio shows, voice acting, scriptwriting, and making short films independently.
I reintroduced myself to social media and reconnected with former employees. I want to be a mother without losing myself in the process. As I am, I will be a mother. Perhaps I made it because I sensed this desire and the person's genuineness standing beside me.
I gradually resumed my work duties. I haven't continued performing, but I have restarted directing radio shows, voice acting, scriptwriting, and independently producing short films.
After researching and learning a little from the doctors, I realized that my problem was postpartum depression. However, my parents did not understand, even though I had been close to them for a long time. I suffered due to the constant pressure they put on my mind to be a good mother, accusing me of being selfish and careless.
My younger sister, like myself, was plagued by the same problem. So before things got out of hand, my spouse and I took her to a psychotherapist.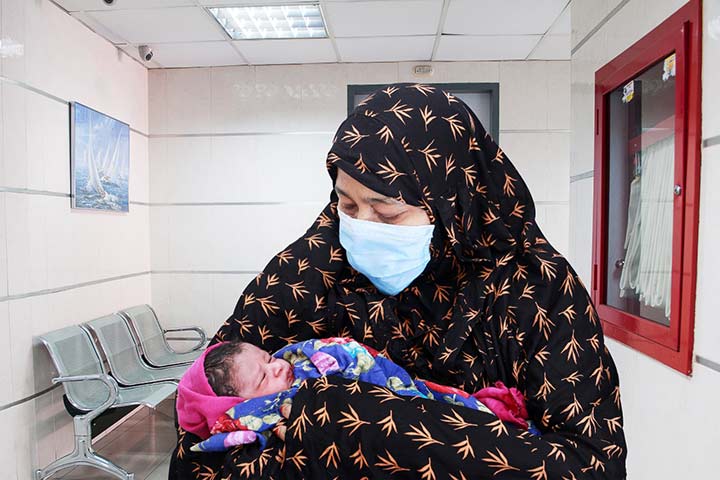 I was enraged at my mother for placing us in the same predicament she faced after giving birth! However, I later discovered from a gynecologic that when my mother became a mother at the age of 19, she did not have postpartum depression; in fact, only a few women her age did. Furthermore, not everyone in their early thirties or late thirties suffers from postpartum depression.
I've also met Dr Husbands, who had no idea what their wives were going through regarding postpartum depression. They must, however, be aware of the sickness when it is discussed in the medical community. Only because no one in our society acknowledges the mental worries of a mother or a woman in a patriarchal society does the matter become trivial.
Newspapers have occasionally depicted a mother killing a two-month-old baby in such a spot and then killing the baby to commit suicide. The state reads the news in our culture and classifies that mother as a bad mother. Most women, however, emotionally survive in this patriarchal atmosphere by salvaging one Salmon on their own, looking at the child's face, and reminding themselves that one day they would be remembered as the child.
In a society that values marriage and family, the birth of a child brings joy to the parents and the entire family. But, on the other hand, this civilization honours the woman who toiled in vain to keep everyone's delight alive. We improve the care of a fruitful tree in the backyard if it fails to yield the essential fruit. When a family member's child's mother, on the other hand, does not behave appropriately during motherhood, we label her as a bad mother.
There is no universally accepted definition of a bad or good mother anywhere on the planet. All animals have maternal instincts; how a person shows motherhood may differ in humans, but an elephant or a bird mother isn't much different. You must also understand that Mum is in poor health and requires assistance from her surroundings. If a mother can't maintain herself healthy, she can't keep her child healthy.
My son continues to be a source of concern for me. I'm still keeping track of when my son eats, sleep, is well, and when I should take him to the doctor. First and foremost, while I am at work, I take care of my husband's needs. But I no longer feel obligated to be a good mother. I am the mother of my child by my being; my child has no complaints. I can see that I am also a good mother in my child's eyes in my way.