Shahrin Islam Sharno
When I was a single mom at a renowned marketing company for the last three years, one of my colleagues put his hand on my knee & continuously tried to touch my chest while sitting next to me in a meeting. A few days later, as we were talking in the main office, I said in a pretty loud voice, "I think we would work better together if you did not touch me." It felt great, and that was the end of it.- said Fatema (pseudonym).
Shovaa (pseudonym), in her words, narrated that she had to leave her job because her eight months old child got affected with dengue & she had to stay in hospital for two weeks & company did not allow to give her leave as two months earlier she just completed her maternal leave.
Aarisha (pseudonym) got married just after completing her graduation. She interviewed 17-18 companies but didn't get a job. As she had just got married, the company said she would plan her baby soon. While she will have her baby, she needs maternity leave & the company does not want to get harmed for that.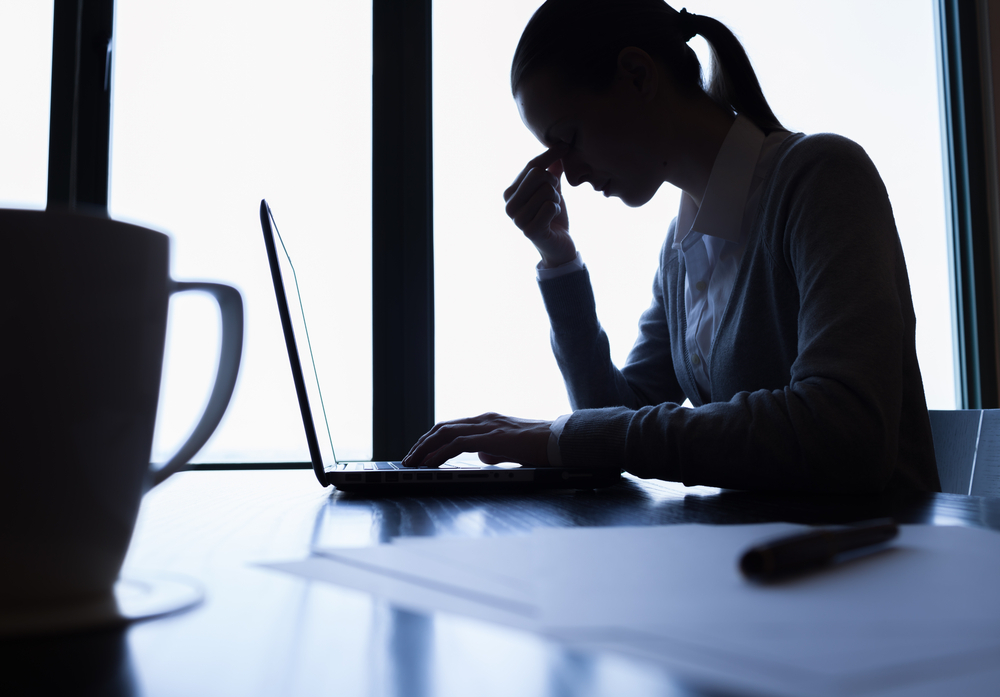 These are very common scenarios in Bangladesh. These types of difficulties in the corporate sector affect millions of women throughout the world. Women are half of the population in any country. Being the half, they have the right to be a part of every sector alongside men. But due to some reasons, women face challenges in some corporate sectors, which leads a country to lag as only half cannot make progress in a country. The challenges that women face are getting a job after marriage or having a child, feeling a lack of security or getting harassed in the workplace, and facing stereotypes after getting promoted in work.
The corporate sector is considered a rough and challenging place for women, but it could be the cosiest place. From getting into corporate life to making it work, this whole process challenges women. In the initial stage, women are asked questions by the interviewer like how are they supposed to continue in this corporate life if they got married or got pregnant. Anyone's life changes dramatically when she transforms from a woman to a mother. She learns to care for a tiny creature inside her. According to the elders, when a woman becomes a mother, her virtues of caring and patience become interwoven. Handling mood swings and morning sicknesses without showing any signs of discomfort, travelling back and forth with her baby belly, avoiding office parties and late-night meetings as her health may suffer, listening to her boss's taunts as she constantly applies check-up leaves, maternity leaves, and so on are simply too difficult for a pregnant woman.
Most companies have maternity leave policies, with maternity leaves granted for the first two children, which is commendable. However, when the lady returns to the office after maternity leave, she may be surprised to learn that her role has changed. She might have to start from scratch. One must understand that women are blessed with the ability to bring another soul into this world, which should not hinder their growth and progress.
After getting into corporate life, the real challenge begins. While a man may be practical, a woman's thoughts can be far-fetched. But it is still a shame that, despite equal talent, there is always discrimination in the eyes of the beholder.
In corporate environments where people of both genders participate in all activities with equal vigour and enthusiasm, such ambiguity is the greatest challenge for women. Late-night working, getting promoted, signing deals and contracts, and even conquering the higher position than other male co-workers, each is a challenge itself for women in corporate life.
Sexual harassment is one of the most significant issues which should bother everyone in the corporate sector. Unfortunately, the types of sexual abuse to which women are subjected in the workplace are one of the most heinous and heart-breaking challenges they face. Mostly, women fall victim to devious men who seduce them under the guise of love and sexually harass them.
Many men believe that working women compromise in nature, which serves as the foundation for such heinous acts. Women who stand up for their self-esteem do not hide their difficulties, but naive and worried women must be taught courage to fight back against these vengeful men and show them their place.
Most of the time, women co-workers get harassed by male co-workers or bosses, and no one pays attention to that. Some companies prefer male workers because according to the companies' women cannot be as sincere as men as they have to maintain office and home both at the same time. Besides, in some companies' workers may have to travel a lot, and female workers will not be able to do that.
Sometimes, just because of being a female worker, other companies' superior officials do not want to make a deal with that company. Even when female workers get promoted into higher ranks, her co-workers question her character. In fact, in terms of getting paid, a female worker is paid lower than him even after holding the same position with her male co-workers. Facing all these female workers of the twenty-first century are still trying to make a solid position for them in this society.
There are difficulties in every situation. But in every case, there are some solutions too. For example, there can be a team in every corporate sector with whom anyone (both male & female) can share their problems. This board will also work on sexual harassment issues. If anyone faces this type of problem, s/he should get help from the board. Every month, this board will survey so that any crime cannot occur.
Secondly, women can work from home during their pregnancy period. In a pandemic, both male & female workers worked from home worldwide. Lastly, each corporate sector should build its own culture, which must be different from another. One might set for herself to get out of their comfort zone and attempt something new and wonderful.
If women learn to treat problems as stepping stones to success rather than hating them, the magnitude of the challenge will be diminished. In order to thrive in their careers, women must shed their soft, pleasant image. A woman achieves her goal precisely by being as strong, stable, and aggressive as a lioness and working towards her goals without interruption.