Muhammad Mofizur Rahman
PhD Fellow, Huazhong University of Science and Technology, Wuhan, China.
Assistant professor, BCS (general education)
Frustration is a typical emotional response to opposition, related to anger, annoyance and disappointment. It is the feeling of being upset or annoyed due to being unable to change or achieve something. According to Oxford University Dictionary, frustration is someone's feeling irritated and impatient when s/he cannot do or achieve what does s/he want. It is originated from feelings of uncertainty and insecurity, which stems from a sense of inability to fulfil needs. If the needs of an individual are blocked, uneasiness and frustration are more likely to occur.
A lot of reasons are to be frustrated. The most common reasons are related to one's personal worth, needs and fundamental convictions. If someone perceives that s/he is not being acknowledged or feel as though his/her own needs are unmet, then s/he experience frustration/anger. Another contributing factor to being frustrated is related to the values, beliefs or convictions being challenged or ignored.
The aftermath of a frustrating occurrence may lead to many emotional and affective responses, such as acute stress, lasting anger, sadness, and rage (Maria Bierzynska, 2016). Frustration kills the creativity, talent and potential of the youth. It is also true that their depression is created not by themselves but by their society. It is considered that the frustration/depression is started from the family members who always want to impose their decisions on their young minds. Young peoples in Bangladesh are also victims of frustration, and they also blame society for their sudden distaste towards life.
Sometimes, frustration put a man to commit suicide. In a report of New Age, reputed daily news of Bangladesh, on June 20, 2021, declared that on average, one student took his/her life every three days after closing the educational institutes for the COVID-19 pandemic. The report announced that suicide rates among Bangladeshis were up by almost 45 per cent during the COVID-19 pandemic. In a study of 'Aanchal Foundation', it can be seen that youths are the major victims of suicide. The foundation analyzed 332 cases to understand the demographics of the victims. Nearly 49 per cent of the victims were aged 20-35 years old, while 35 per cent were between 5-19 years old.
Unemployment is the most significant depression fact of young men. In 2020, the unemployment rate in Bangladesh was at approximately 5.3 percent. After a decrease from 2010 through 2011, Bangladesh's unemployment has been steady at around 4.3 percent. Presumably, it has reached 6.00 percent by the end of 2021, according to Trading Economics global macro models and analysts' expectations. Recently a piece of news has got viral that an educated youth in Bogura District posted an advertisement seeking tuition in exchange for meals two times a day. The very advertisement by the youth, the tuition seeker Alamgir Kabir, is undeniably a message to the policy-makers in the country.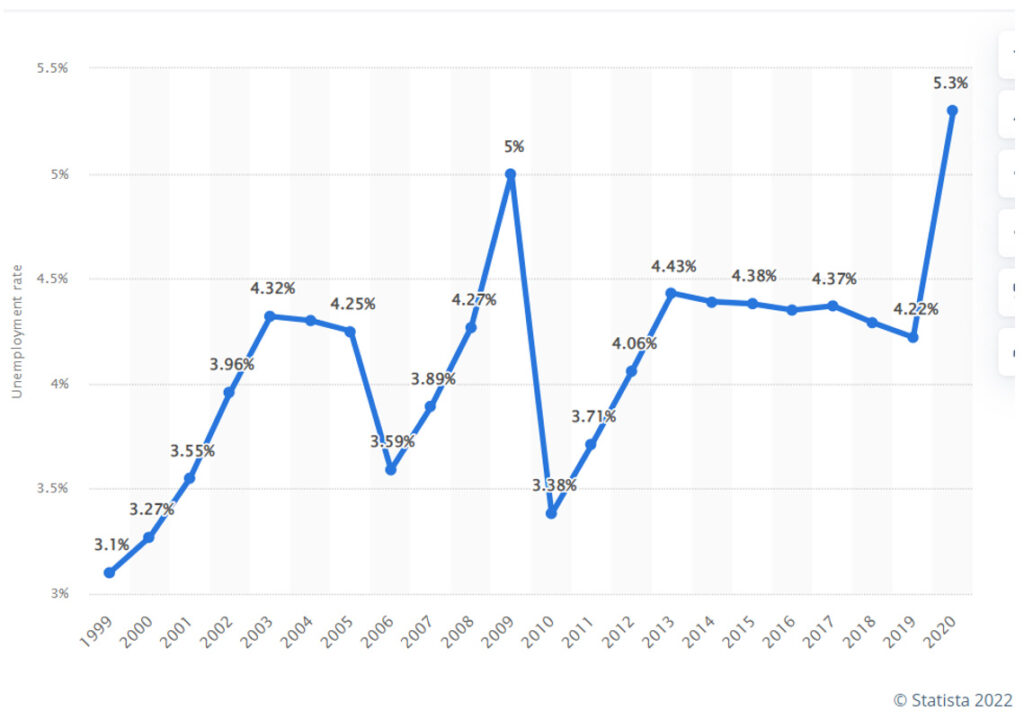 Despite significant progress in various socio-economic metrics and growing advancement in different sectors, youth unemployment remains one of the major challenges in the country. However, one-third of Bangladeshis are youth between 15 and 35 years (The Financial Express, June 20, 2021). On top of that, many educated youths who have expired the government age limit for jobs and many others nearing the age limit have plunged into frustration with their life. It is estimated that around two lakhs unfortunate job seekers have lost all hopes to work in the government job sectors during the Covid-19 pandemic. According to a recent survey of the Bangladesh Institute of Development Studies (BIDS), 66 percent or two-thirds of the students who pass out from colleges affiliated with National University remain unemployed. The educationists opine that what will we do with so many graduates if their education neither helps themselves nor the society?
Besides these, a large number of job seekers are migrating every year without having any idea of the skills required in the destination countries. After that, they are doing odd jobs and getting less money than other's countries' similar workers. Many peoples are also cheated by the agencies when they want to migrate as workers.
So, it's essential to focus on preparing our young population for a better future and creating work opportunities. The youth must be equipped with skills to meet the fourth industrial revolution. Unless we make them ready and prepare themselves today, the country may have to pay a heavy price. In this context, we should draw our attention to some major components like skills-based education, developing a skilled labour force, financial support to start-ups, investment in automation and digitization, and equal access to information and services. Self-employment, entrepreneurship and overseas migration of skilled labour may address the problem. There should be a clear link between learning and the application of knowledge and skills. The first step is to change the traditional education policy for these cases. Assessing the need of the international and domestic labour market, we have to shift our focus on developing quality skills of the youth. Higher educational institutes should be converted as research laboratories instead of the GPA (certificates) factories.
The economic development of the country will not be possible without educated and young people. If this sector's people go under frustration, it will be very harmful to the nation. The authority must concentrate on the burning unemployment issue to create more scopes for the youths. It is badly needed to achieve the Sustainable Development Goals (SDGs). These goals acknowledge the youth as one of the key target groups.
We cannot remove all the limitations and negative aspects of Bangladesh in a day. However, it is the families who can play the lead role in nurturing the young minds in a way so that they learn to adapt to the existing limitations. If we can train our youths to adapt, they will find ways to thrive by utilizing the limited opportunities to their best efforts.