My Roots | My Identity
Arts And Culture Of Bangladesh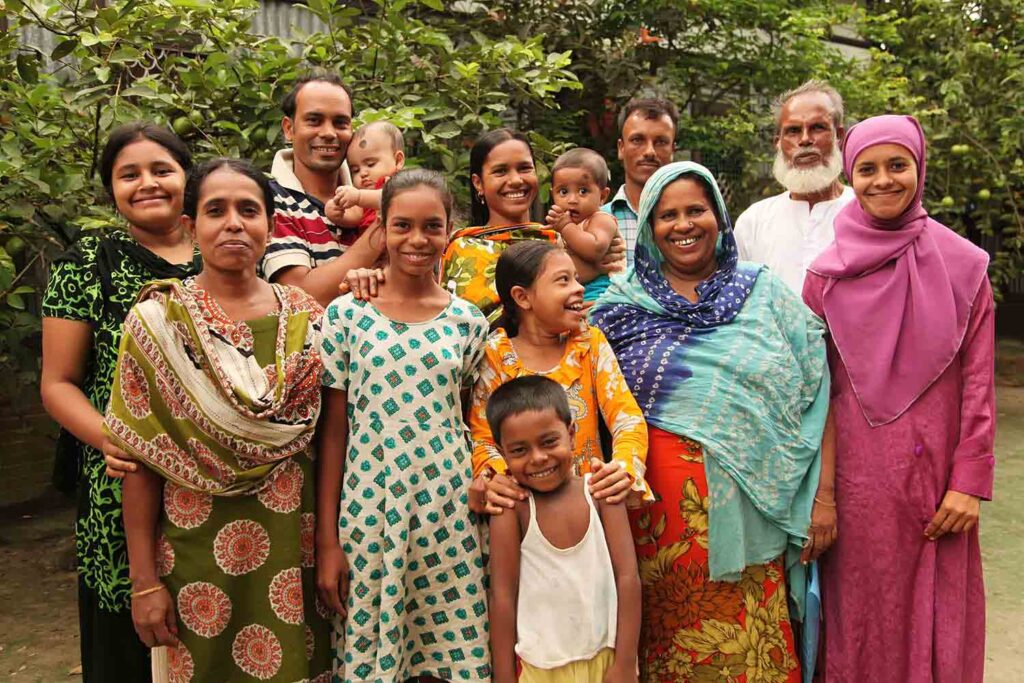 Bangladesh's art and culture blend the various civilisations that once inhabited the country. A Bangladeshi artist's work reflects the country's history, values, and cultural diversity. From Hindu temples like the Shona to Islamic architecture like the Jama Masjid, Asia's largest mosque, the arts include many examples of architectural excellence.

The Bangladeshi people are ethnic Bengalis with origins in South Asia. They speak Bangla (also known as Bengali) or one of the other South Asian languages, such as Urdu, Hindustani, Sylheti (a dialect exclusive to some regions of Bangladesh), Meitei, Marathi, Khasi, Nepali, or Assamese.

We cannot ignore the importance of social culture. When we talk about Bangladeshi arts and culture, we refer to the country. Social practises are founded on familial and marital relationships and hierarchical structures. The institution of marriage is considered both a personal link and a means of bringing families together, rather than simply a woman entering her husband's household; parents will frequently continue to play an active role in their children's lives after they have married.

Men wear lungis and kurtas when it comes to clothing, while ladies dress in a sari. In urban areas, western attire is also worn.

Cultural Heritage Of Bangladesh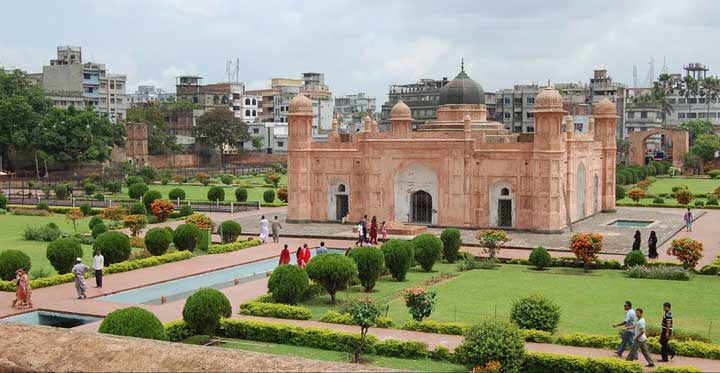 Bangladesh is home to a rich cultural heritage with a deep-rooted history of architecture, music, poetry, theatre, crafts, and sculpture. Looking at the literature of the arts and culture of Bangladesh, Bangladeshi literature has been shaped by prominent poets like Kazi Nazrul Islam, Rabindranath Tagore, and Michael Madhusudan Dutt. The musical literature of Bangladesh includes numerous folk genres such as Baul, Bhatia, and Bhawaiya.

Religion culture of Bangladesh

Bangladeshi society is heavily influenced by religion. Although Islam is Bangladesh's official religion, the country's people are tolerant of other faiths and the Bengali language. There are churches where you can get a Bible. These festivals and Shab-e-Barat (All Saints' Day), Kali Puja, Janmashtami, Holi, and Christmas are celebrated by both Muslims and Hindus in Bangladesh. Religious landmarks in the country include some of the most spectacular mosques and temples, synagogues, churches and monasteries in South Asia. Five mosques in Southeastern Bangladesh, erected between the 9th and 13th centuries, are among the world heritage sites recognised by Unesco.

Culture Of Ethnic Peoples Of Bangladesh

Among the many well-known aspects of Bangladeshi culture are its strong folk music legacy and its literature, food, visual arts, and film, all of which have developed within a heterogeneous cultural framework. Bengali, like other regional languages such as Bishnupriya Manipuri, Chakma, Khasi, Maithili, Santhal, Garo, Oraon, Munda, and Rohingya, has a rich literary tradition that is comparable to that of other regional languages. Furthermore, Bangladesh is home to an indigenous tribal population with different customs reflected in the country's arts and cultural expressions.

Bangladeshi family culture

Bangladeshi families are often made up of joint families, which means that three or more generations reside in the same house. Children place a high emphasis on their parents' guidance. People who relocate to the city maintain contact with their families, including their parents and siblings. A frequent name used to describe the Bangladeshi family arrangement, in which parents reside with their unmarried children and the family of their married sons is "BARHI" (house).

Most Bangladeshis adhere to Islam, Hindu's second most popular religion, where 89% of the population is Muslim. However, religious differences aside, there are significant cultural parallels between Bangladeshis and Indians.

Historical Places In Bangladesh

Bangladesh is densely forested with historical places. This represents Bangladesh's illustrious history of historical sites in the arts and culture. Among these are Lalbagh Fort, Ahsan Manjil, and Baitul Mukarram Mosque. These historical locations serve as a constant reminder of our great past. Numerous festivals have been developed in response to these historical locations. Eid ul-Fitr and Eid ul-Adha, for example. These locations were the birthplaces of notable individuals such as Rabindranath Tagore, Sheikh Muhammad Karim, and others. Their expertise and understanding made an indelible mark on the globe. Bangladesh is home to various museums and galleries, including the National Museum in Dhaka and the Bangla Academy. They're all quite cultured and lovely.
Bengali Literature And Great Personalities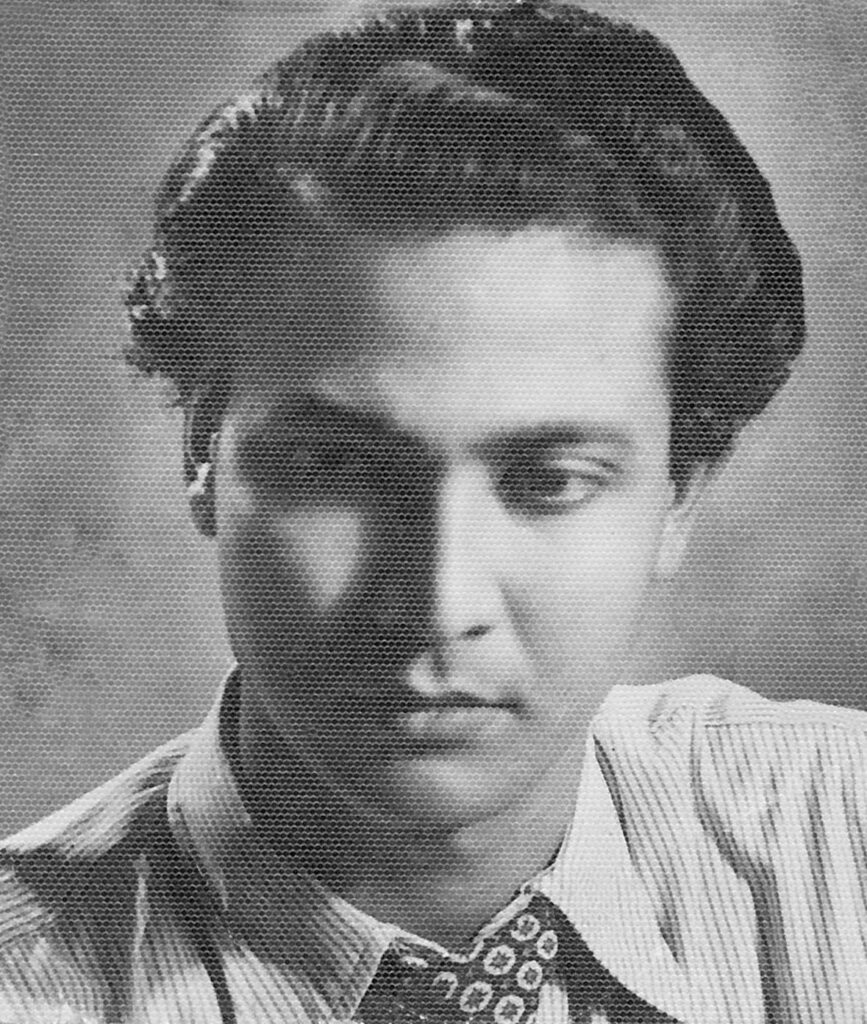 In Bengali literature, relationships between individuals and the larger society are the primary focus. Poetry and play are two of the most well-known forms, although short tales and novels are also popular. As a result of being written in so many distinct historical periods, Bengali literature is a patchwork of different styles. Qurratulain Hyder, Syed Waliullah, Sufia Kamal, Faiz Ahmad Faiz, Tahmima Anam, Nasreen Munni Kabir, and Rokeya Sakhawat Hossain are only some of Bangladesh's notable literary giants.

Theatrical Tradition In Bangladesh

As well as widely practised dance, the arts and culture of Bangladesh feature a solid theatrical legacy. In addition, it has a long history of folk theatre in the area. For example, prominent directors like Nabarun Bhattacharya and Kironmoy Sen introduced Bengali folk theatre from Yama Zatdaw, a variation of ancient Sanskrit drama, to the country around the turn of the twentieth century. Theatre productions are based on stories from epics like the Ramayana and Mahabharata. They also include stories from Buddhist scriptures.
Bengali Marriage Culture

Parents play a critical impact in their children's marriage selection. First, they organise a wedding for their children with the support of their friends and family and with the assistance of "Ghatak (matchmaker). Additionally, parents contribute financially to their children's wedding ceremonies. Finally, the children marry, taking into account their preferences and choices.

Each year on 22 July, many Bangladeshis observe Eid Purnima by taking a ceremonial dip in rivers, waterfalls, or ponds, followed by prayer offerings to celestial bodies. Married couples are the primary adherents of the rites.
Bengali Melodies And Music: Folk Culture

Despite its development status, Bangladesh maintains a rich creative and cultural heritage. Bangladesh has a diverse range of musical styles. Folk songs are particularly significant in Bangladesh's history of arts and culture. Bangladesh's population diversity is reflected in the diversity of its folk music; Bengali dialects, Rr, Khuli, and Hindi songs are all examples of genres from various sections of the country.

Bangladeshi music is typically divided into several distinct genres. Still, three should be highlighted: Bengali classical music, also known as Nazrul Geeti (liberation fighters' music), and Rabindra Sangeet, is a popular music genre that originated in Bengal and is associated with poet Rabindranath Tagore and Baul songs (folk music).

It has grown into one of India's greatest cultural treasures over time.
Other genres of music, such as Kirtan, Kabigan, Jatra songs, and contemporary music, are also fascinating, as they represent Bangladesh's popular music.

Baul Tradition Culture

Bulu culture places a high value on Bangladeshi art and culture. They are a group of Bengali mystics known as the Bauls. Their customs are believed to date back to the 16th century, but there's no way to learn. Their hymns spoke of their devotion to God and their mystical encounters and quests for enlightenment. The Baul tradition extended across India from its Bengali origins, eventually reaching its northernmost point in Kashmir. Unfortunately, Muslims and Hindus considered them heretics during British control and forced them into hiding; currently, they live largely in Bangladesh, but there are still minor communities across South Asia.

Bengali Dance

Bangladesh is known as the country of dances. The credit for its fame goes to Bangla Natyam, Bhawaiya Sangeet, Kathakali dance, Ghazal Sangeet (popularly known as Nazrul Geeti), etc. Kathak, Bharatnatyam, Monipuri, Kirtan, and Jari dance are examples of dances popular among the people in Bangladesh.
Bengali Paint Culture

Bangladeshi painting dates back to the eighth century. In Bengal, prehistoric paintings have been discovered in caves (the Paleolithic age). Some of these are estimated to be 30,000 years old. Natural elements are used to create these colours, ranging from ochre to red clay.

Pata painting is a unique form of folk painting popular in rural Bangladesh; it rose to prominence during British rule when local landowners commissioned painters to decorate their mansions with these paintings.
Festivals

Events and celebrations are common in Bangladesh. In addition, there are numerous national and religious holidays celebrated throughout the year, including Independence Day (26 March), Language Martyrs' Day (21 February), Pohela Boishakh or Bengali New Year (14 April), Bijoy Dibosh (the birth of Bangla, 22 May), Victory Day (16 December) and Republic Day (26 March) (26 January).

As a result of Jumu'ah prayers on Friday, all banks and offices are closed on these days. Muslims view Ramadan as a month-long fasting period during daylight hours. Non-Muslims are not required to adhere to this, although many do so out of respect for their Muslim neighbours.

Between the hours of dawn and dusk, non-Muslim guests are advised not to eat, drink, or smoke anywhere in public. During Ramadan, banks, post offices, and most government agencies are open. The Israk Mikraj (Holy Night) is an auspicious night for Muslims just before Eid ul Fitr when people gather at mosques across Bangladesh to worship.

Architecture In Bangladesh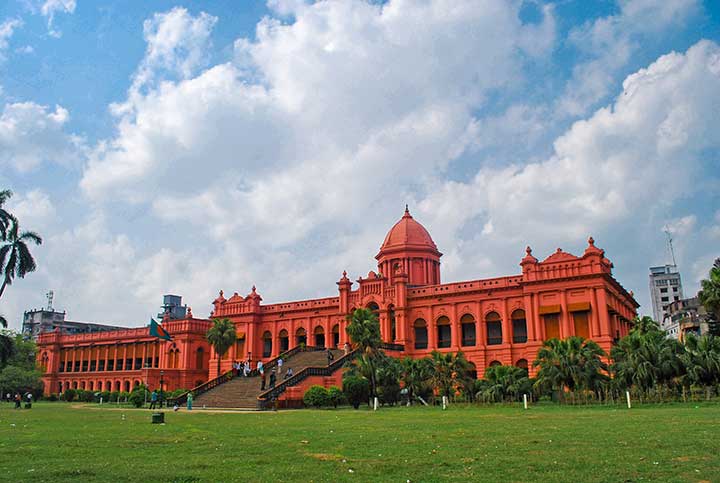 The arts and culture of Bangladesh are enriched with old and modern architecture. The architectural style of Bangladesh developed over the centuries due to diverse cultural influences. Bangladeshi architecture has drawn inspiration from Indian, European, Persian, Arabic, Turkish, and Chinese sources. In the Bengal Sultanate, numerous monuments were erected, including mosques, tombs, mausoleums, and forts, especially between 1202 to 1333. A wide variety of structures representing different aspects of Bangladeshi architecture exist within the country. These can be broadly classified into religious (mosques, temples), domestic (houses), palaces (rajbari), or administrative (government buildings). Each region in Bangladesh has its distinct value of each of these building.

Bangladesh's Political Culture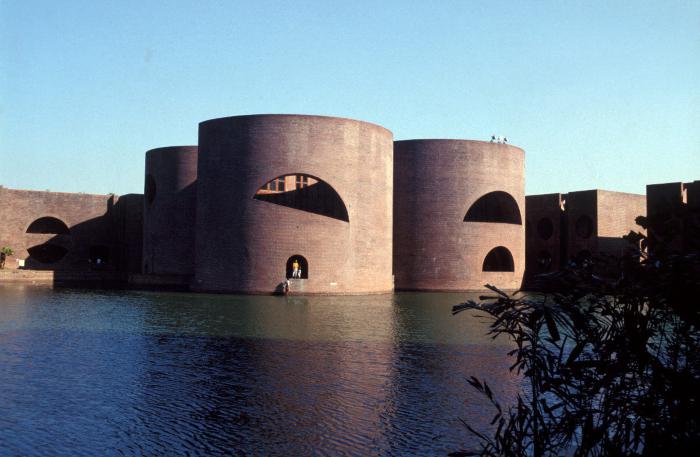 Bangladesh is a parliamentary constitutional democratic country. The term length of elected officials, including the president, is five years. The political system is modelled on Western parliamentary systems, reflecting Bangladesh's history as part of British India. A member of parliament supported by a parliamentary majority (usually known as the government) forms the government. Executive power rests with a chief minister and cabinet ministers, who the president appoints on the prime minister's advice.

Gender Roles And Status Culture
In Bangladesh, men are superior to women. Boys are also given priority over girls in providing food, health, and education. Women are subordinate to men in every aspect of their lives. Women's lives revolve around their traditional roles of mother, daughter, wife, etc. Women get mostly low-paying jobs when they need to earn. The government and other organisations are working to empower the women in Bangladesh

Sports And Games In Bangladesh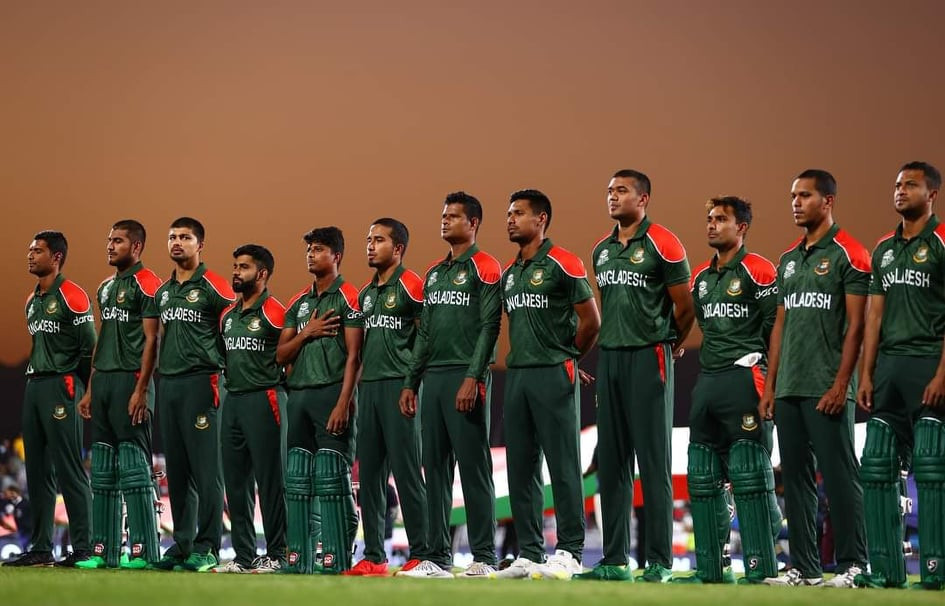 Bangladesh's cricket structure is very strong. One of the most popular sports in the country is cricket. The Bangladesh Premier League (BPL) is the brand name for the country's cricket structure. Dhaka Dynamites is a Bangladesh Premier League cricket team. It's one of Bangladesh's most successful teams. The cricket team's players are well-known as well. They play in various leagues around the world to represent their country. Kabaddi, football, hockey, badminton, squash, chess, and other popular games