My fight now is with cancer. I don't know if I will win. But I am happy to receive national honours.

– Masum Aziz
Masum Aziz, a talented actor, was awarded the Ekushey Padak this year for his outstanding contribution to acting. He has performed regularly on stage, television, and film for over four decades. Numerous of his contemporaries have ceased to work. Someone else works irregularly as well. However, he has made acting his sole profession.
In addition to acting, he responded by directing stage plays. He has also written numerous television dramas. While the joy of receiving the award provides him with great mental strength and comfort, the actor's physical condition is not ideal. Masum Aziz recently received a cancer diagnosis. His medical treatment has already begun. He discussed state honours and other topics with the Cinebuzz Times. Md. Anwar Hossain conducted the interview.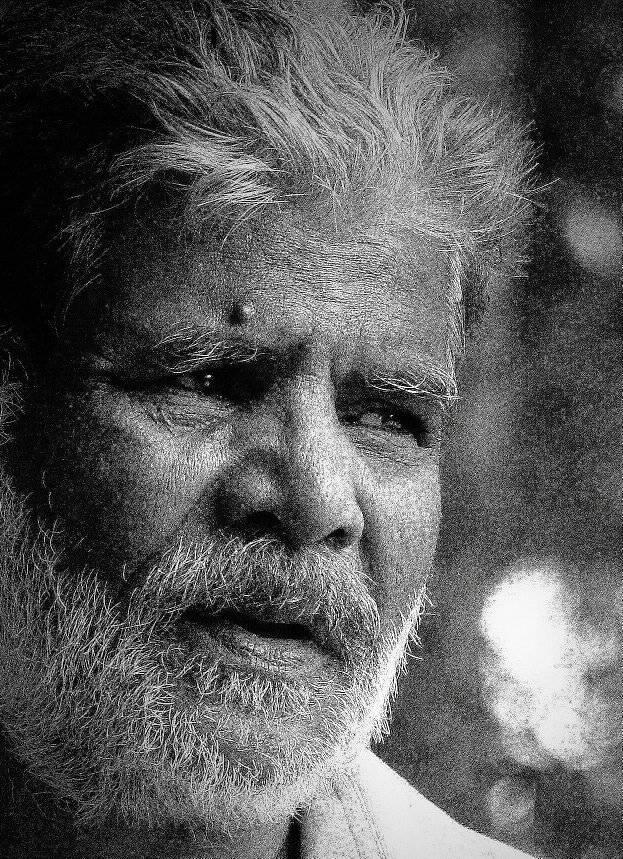 Cinebuzz times: How are you?
Masum Aziz (Masum Aziz): I was diagnosed with cancer in January. The treatment procedure has already begun. Chemotherapy and radiation therapy are currently being administered. I've administered eight chemotherapy sessions and thirty radiotherapy sessions.
Cinebuzz times: Is anyone helping with the treatment?
Masum Aziz (Masum Aziz): I have begun treatment with the available money. So far, 16 lakh has been spent. The doctor stated that the procedure would cost approximately Tk 26 lakh. As a result, there is some financial difficulty in operating the treatment. However, I was uninterested in receiving anything from anyone as long as I could drive myself. Until that time, I will not accept assistance from anyone.
Cinebuzz times: How does it feel to get Ekushey Padak?
Masum Aziz: 'I first heard the news on February 2 at 5 PM. I was informed by phone by the Ministry of Culture. Then I was asked for a no-objection letter. I wasn't sure yet, but I was waiting with great excitement.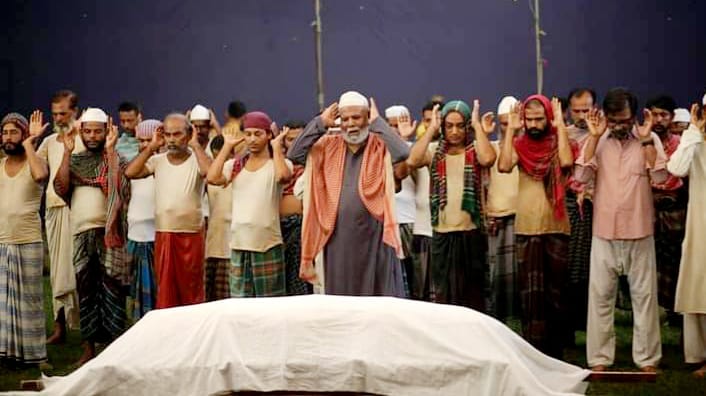 On February 3, 24 people awarded the Ekushey Padak were published in the Ministry of Culture list. There's my name 'I'm just crying. My struggle is not unknown to anyone. I have done theatre and drama without all the happiness and joy of life. He didn't stop acting. This achievement seems to be the result. Thanks to the government for this. To consider our Ekushey Padak. I knew in that look that those who knew me would be happier than I was, and that is what happened.
Everyone has been pleased, from the theatre and drama community to the news media. They express gratitude. Nothing is more satisfying than this. Numerous people are delighted to have me; that is all I have. " I've spent my entire life doing nothing but drama. However, I again did not request compensation or anything in exchange for my actions. As a result, when the state gives it to me on its own, it is quite unique. I'm at a loss for words to describe how special it is.
Cinebuzz times: The dream associated with the film, how much has been fulfilled?
Masum Aziz: Everything is now considered a product in a free market economy. Everyone is restless now selling these products, and there is no one for the industry now when there is no one for art, when everything depends on money, then why me, a man with a bit of creativity in the whole world, has to go—forced to be his rhythm. My fight now is with cancer. I don't know if I will win. But I am happy to receive national honours.
Cinebuzz times: Adapting to the current drama industry, how are you getting involved?
Mausam Aziz: I did not want to change. Because I wanted to stay with the art, I don't think the industry could become cheap. Yes, industrial products; But I can't fit in with such a retail product.
Cinebuzz times: Now the drama movie industry has become a cheap product?
Masum Aziz: Good work in the industry is still going on. Ainabaji, Monpura or some such movies are also going on now. Is that why I have to go and surrender to that place, which is just a place where people get money out of people's pockets by inserting some weird things in the name of entertainment? Whatever it is, it cannot be any art.
Cinebuzz times: Is it true that the drama film industry has devolved into an industry of commodities?
Masum Aziz: There is still much good work being done in the industry. Ainabaji, Monpura, and other similar films are also in production. Is that why I'm obligated to go and surrender to that place, which is nothing more than a place where people extract money from people's pockets through the insertion of some strange things in the name of entertainment? Whatever it is, it is not a work of art.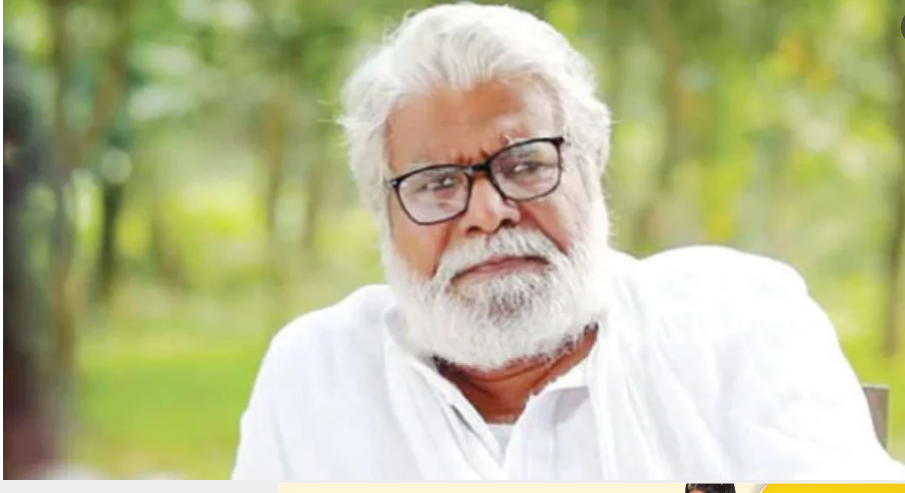 Cinebuzz times: Recently, you acted in Cinebuzz Films production movie 570, about the life of Bangabandhu. Tell me about the movie and your experience.
Masum Aziz: On August 15 1975, the father of the nation, Bangabandhu Sheikh Mujibur Rahman, was brutally assassinated. What happened in the last 36 hours? '570' has been created with that painful chapter of history. In this movie, I have played the role of Maulvi Abdul Hakim. The man who bathed Bangabandhu's dead body with 570 washing soap. The character I played was Maulvi Abdul Hakim.
I tried to blend in with the character. Such a great politician was killed and almost secretly buried in the presence of a few people. Maulvi Abdul Hakim was the witness of all this. In this film, the audience will learn the brutal story of what happened after the nation's father was assassinated and how his body was buried.
Ashraf Shishir's director has penned an extremely well-researched screenplay based on facts. The film was meticulously crafted with emotion and attention to detail. I want to express my gratitude to Cinebuzz Films Pvt. Ltd. for bringing this magnificent story to the entire country's attention. I'm ecstatic to be a part of this endeavour, and I'm confident that the audience will adore it and gain invaluable knowledge as a result.
Cinebuzz times: We appreciate your valuable time and pray to the almighty for your good health and speedy recovery.
Masum Aziz: Thank you too. Thanks to everyone involved with Cinebuzz Times.com. And thanks to my fan for their love and blessing. Also, I urge to everyone please pray for me.