Each region of Bangladesh has special foods. The name of the region has become one with the food. For example, Sindal is also a popular food in the Rangpur region.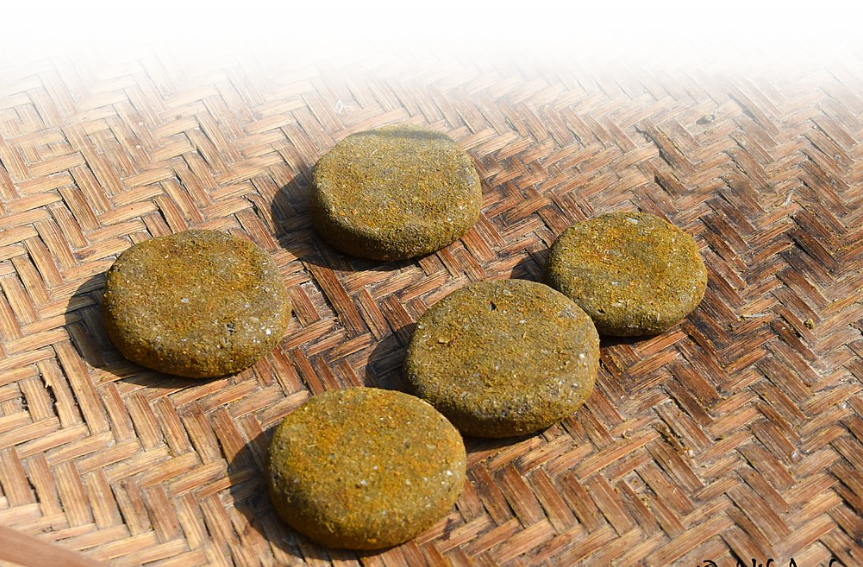 Sidal is a type of food made with dried fish and kachu. The Rangpur region (Rangpur, Gaibandha, Kurigram, Lalmonirhat, Nilphamari, Dinajpur, Thakurgaon, and Panchagarh) is highly valued as a delicacy of rural Bengal. Due to its completely different characteristics and taste, it is a favourite food of the people of this region.
It is also sold in rural markets. The hands make this delicious dish for women from rural families.
The traditional dish is still made. However, Siddle is made with different types of small fish, such as mala, darka, or putti, with different small fish species.
The method of making sidal
Sindal has been a traditional delicacy of the Rangpur region since ancient times. Almost every family in the Rangpur division is familiar with making sandalwood. But, first, the fish is washed well and dried in the hot sun for five to six days.
The dried fish must be halved in an urungan (large wooden mortar) or shill-patta. You can also blend it in a blender.
Then the same amount of white manakchu and black kachu is washed off the stalk and blended in its raw state. Kachu is combined with half-broken mala, darka, or putti fish powder, dried chillies, garlic, and baking soda to taste. Once mixed, the mounds are smeared with turmeric and mustard oil one day and dried in the sun for five to six days by hand. Cover the baskets or nests with nets (so that crows or birds can not eat them). It can be eaten for a long time.
With Sidal, roast fish.
Materials
Sindal 1 cup, half a kg of fish (shoal/magur/pangash), onion, 1 cup, oil quantity,1 teaspoon of garlic, 2 cloves of garlic (medium), 1 teaspoon of chilli powder, 5-6 pieces of raw chilli, 1 teaspoon of turmeric powder, 1 teaspoon of coriander powder, half a teaspoon of cumin powder, and salt.
Method
Fry on a low flame in a frying pan, then adds some water. Then fry the fish pieces with oil and salt in a pan with oil. Now fry the onion in oil till it turns brown. After adding a little water, add all the spices and cook for four to five minutes. Now you have to remove the fish thorns and put them in the sandalwood.
After removing the sesame oil for a while, you have to lower it and serve it with rice.