Dr. Shuvashish Roy
Ramadan 2022
Ramadan 2022: Most Muslims are required to forgo food and drink between sunrise and sunset during Ramadan as it is an opportunity to break the chains of bad eating habits, but most people are not reaping the full benefits of this month. It is somewhat challenging to have the proper nutrients during the summer season and avoid health risks. However, it is possible to eat healthily in Ramadan and have enough energy to last you throughout the hot day.
The problem of acidity increases in many people during Ramadan because of the hot weather. Sweating in the heat causes much water to come out of the body. The result is dehydration. Even a tiny amount of food can cause stomach discomfort and indigestion. It is better to avoid meat burgers, kebabs, fries, and other oily fast foods in both Sehri and Iftar. A balanced and proper diet is essential to stay healthy during Ramadan.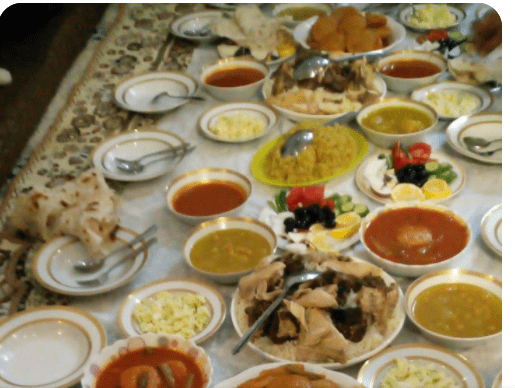 The primary food groups are:
Fruits and vegetables
Breads, cereals, and potatoes
Meat, fish and chicken
Dairy products such as milk and cheese
Foods containing fat and sugar
What to do, what to eat and what to avoid keeping yourself healthy in this Ramadan beating scorching heat is briefly highlighted:
Pre-dawn meal Ramadan 2022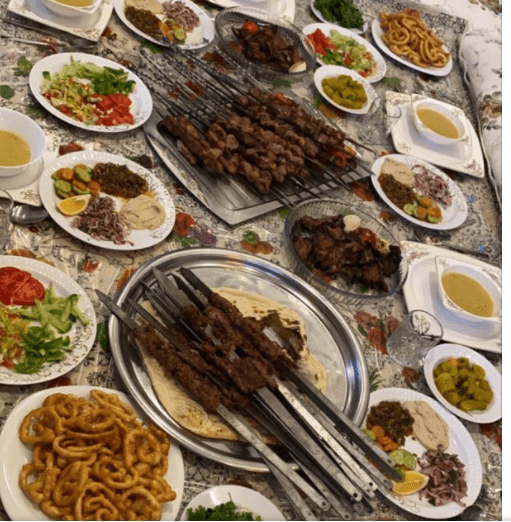 1. Since it is hot, the day is long, so try to drink more water in Sehri. These will meet the body's need for water throughout the day. Several studies have shown that you must drink two liters of water to stay healthy in the summer heat. However, you do not have to drink two liters of water at a time in Sehri. That is not possible. Drink a few glasses of water at intervals.
2. Moderate and healthy food should be eaten in Sehri. If you think having much sehri will not make you hungry during the day, you are wrong. Eat fiber-rich food by avoiding fat in sehri. You will feel strength in your body throughout the day.
3. Not only Ramadan, but dates are also valuable and nutritious food. The Prophet Muhammad liked dates and advised others to eat them as dates contain copper, selenium, and magnesium. It also has vitamin K. Dates are also a source of natural glucose.
4. Eat at least one spoonful of yogurt at the end of sehri, but it is beneficial for digestion. Because it calms the stomach, reduces acidity.
5. An apple or a banana is relatively healthy as a fruit in Sehri. If possible, eat both in Sehri because both fruits contain fiber, vitamin C, and various antioxidants. Apples and bananas will also reduce the water deficiency in your body, keeping the body fresh.
Post-dusk meal
According to the nutritionist, breaking the fast with easily digestible foods is a good, healthy option. What to eat and what to avoid inIftar during Ramadanis highlighted briefly below.
1.Many people arrange many types of Iftar. However, during Iftar, first drink plain water (1-2 sips) slowly. Then it is better to drink a glass of healthy homemade sherbet. If possible, eat 2-3 expected dates. It is better not to eat roasted chickpea, onion, purple, fried chop, halim, kebab, and biryani in Iftar.
2. You must eat dates or dates in Iftar as it contains sugars, sugars, sodium, calcium, magnesium, phosphorus, iron, copper, sulfur, manganese, silicon, chlorine fiber, which are very useful after fasting all day. It decreases the feeling of hunger, prevents one from overeating, and prepares the stomach to receive food after many hours of fasting.
3. It is delicious to eat raw chickpea in Iftar as it has many calories. It will help your body regain lost energy by fasting for a long time. You can put a lot of green vegetables and fresh fruits on the Iftar food list.
4. For the main course, grilled, boiled, or steamed meat, chicken, or vegetable dishes are good options. By chewing your food thoroughly and taking a walk an hour or two hours after Iftar, you can aid your digestive and cardiovascular systems.
5. If you feel weak, you can drink coconut water or saline after Iftar. Drink water one after the other from Iftar till you go to sleep. It is better to eat less tea and coffee in Ramadan. Otherwise, dehydration, constipation, and sleep problems may occur. It is better to omit sugary foods. It raises blood sugar levels very quickly and leads to weight gain. So eat as little sugar and sugary foods as possible.