There's Baishakhi decor, Manda-Mithai, and a Baishakhi fair inside. The spirit of the New Year Pohela Boishakh 2022 pervades the festival atmosphere. Everyone's attention is drawn to the new year's first day, marked by brightly coloured clothing. Bengalis feel at ease wearing red and white to celebrate Baishakh.
It's not an exception this time. Other colours, besides red and white, are present. Because the festival of Baishakh is brightly coloured. Apart from red and white, the country's fashion houses are preparing to celebrate Baishakh in various colours. Buyers have already begun planning.
Due to the Corona epidemic in the last two years, Boishakh had to be organised at home. However, the festival did not fall short. Pohela Boishakh is the festival of Bengali life. And only a few days we were left. This day is celebrated with joy by millions of Bengalis worldwide. In almost all countries there is a New Year celebration. This tradition is also quite old in our country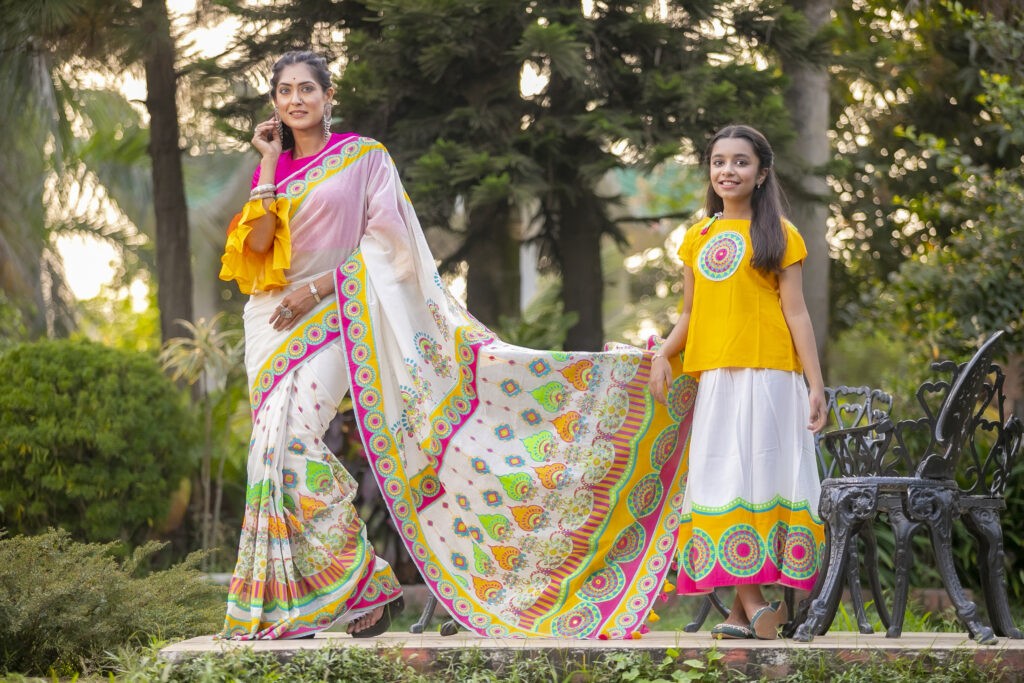 Clothing of Pohela Boishakh 2022
Choose the first Baishakhi dress as cotton, endlcon, voile or linen. In terms of colour, Boishakh means red-white. However, many people like other colours. So besides red and white, you can also choose colours like yellow, lemon, purple, Basanti. If you can't handle a sari, you can also wear a kameez or Kurti.
However, the festival is indigenous culture. So sari is more suitable for girls and Punjabi is more suitable for boys. Kids can wear thin cotton sari or salwar-kameez. Lace-up or patterned blouses can be worn with Andy silk, Dhupia or Katan at night parties. You can choose a high neck, boat neck, back cut, 'V-shaped blouse with front and back.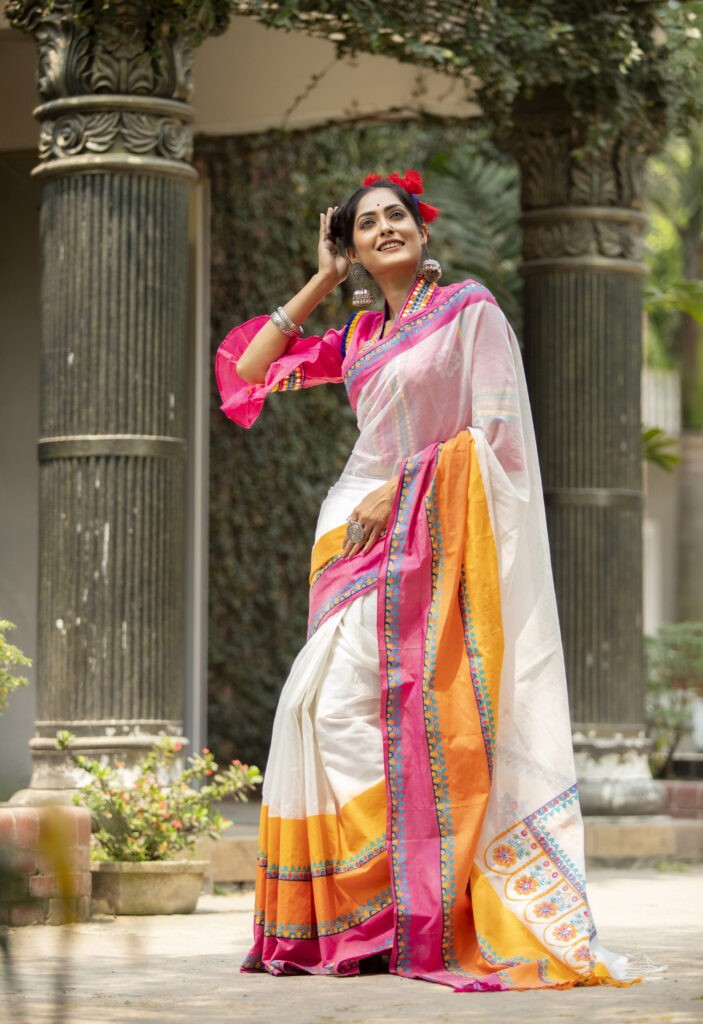 Pohela Boishakh Makeup tips
Because it is hot at this time of year, it is best to wear a light outfit. Can create a pale brownish or greenish eye shadow. A brow touchup is a must-have. We often forget to give it. You can use eyeliner or kajal on the eyes. Then, apply eyelashes. You have the option of wearing lipstick in the colour red.
Hairstyles of Pohela Boishakh
You can style your hair with a bang or a braid. In this case, you can braid your hands and tie a garland of native flowers on both sides of your hair or all over it. Get rid of any suitable haircut if you have medium or short hair. You can iron it and set it aside on the day of the festival. You can also lightly tighten it with a small band.
However, it would be preferable to put flowers in it. You can tie your hair lightly without leaving it. You can make a simple braid or a French braid. Again, braid the back with a little Messi style in the front. French braid can also be used to braid the front. You can start with a bang in the middle. Don't forget to decorate the bun or braid with flowers.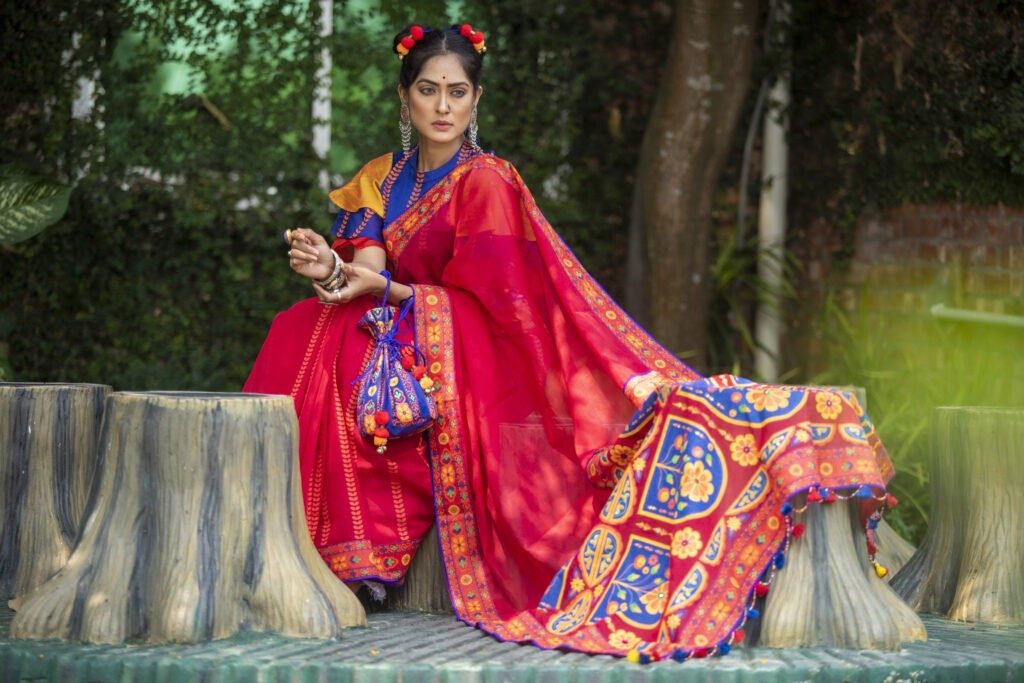 Jewellery of Pohela Boishakh 2022
You can wear earthen jewellery with a sari on Baishakh. The garland should belong. You can also wear wooden, silver, pearl or copper garlands. If you do not want to wear heavy jewellery, choose a garland. Even though Bengali women do not wear jewellery, they fill their hands with bangles.
You can wear silk bangles with the edge of the sari. Earthen or wooden bangles are also quite adaptable. This is the day of Baishakh in Ramadan, so you have to keep in mind the issue. In that case, the food must be changed.