Dilruba Begum (Fancy)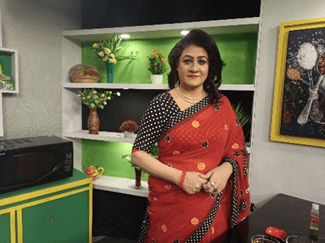 The food that is cooked wrapped in leaves is called Paturi. The regional name of Noakhali is Marichkhola. Marichkhola can be with different types of fish. That list may include hilsa fish, mala fish or horn fish.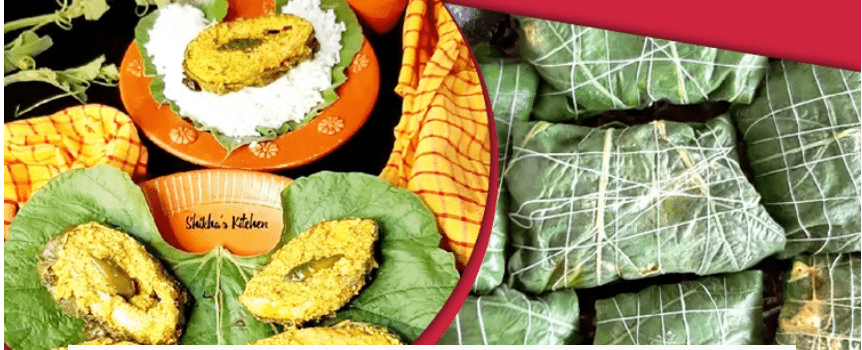 Everyone likes to eat hilsa fish paturi. This recipe of hilsa is made by wrapping the leaves. You can make hilsa paturi by wrapping it in banana leaves if you want. However, since banana leaves are not readily available, you can make them in Gourd leaves. Gourd Leaf Delicious Hilsa Paturi Recipe-
Materials
1. Hilsa fish 6 pieces
2. 6 leaves of Gourd
3. Like the amount of salt
4. 1 teaspoon of turmeric powder
5. Half a teaspoon of red chilli powder
6. 2 tablespoons of black mustard
7. Yellow mustard 2 tablespoons
8. 2 tablespoons of coconut
9. 2 tablespoons of sour yogurt
10. 7 green chillies
11. 8 tablespoons of mustard oil
12. 1 teaspoon of poppy seeds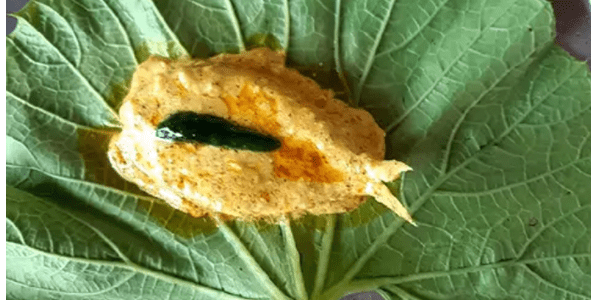 Method
First marinate the hilsa pieces with a little salt, turmeric and chilli powder for 2-3 minutes. Then blend black mustard, yellow mustard, poppy seeds, coconut whipped cream and green chillies. Finally, apply an adequate amount of salt, turmeric and 2 teaspoons of mustard oil in the paste.
This paste will be mixed with sour yoghurt. Then put the hilsa fish pieces in this paste for 5 minutes. Put a piece of spiced fish on the gourd leaves. Top with 1 teaspoon of mustard oil and 1 green chilli. Then you have to fold the Gourd leaves and wrap them with yarn. In this way, get all the fish pieces ready. You have to cover the fish in the Gourd leaves very carefully. Heat 2 tablespoons of mustard oil in a pan and take the fish wrapped in leaves. Turn the fish over after at least 5 minutes. At this time, the stove will be slightly hot. Otherwise, the gourd leaves may burn. It will be cooked in 10 minutes.