CineBuzz Times London Desk
Pitha (rice cake) is ingrained in the Bengali culinary tradition and culture. Pitha-puli is arranged in Bengali households as soon as winter arrives. However, due to the hectic pace of life in exile and the scarcity of materials for making pitha, the desire to eat pitha remains unsatisfied.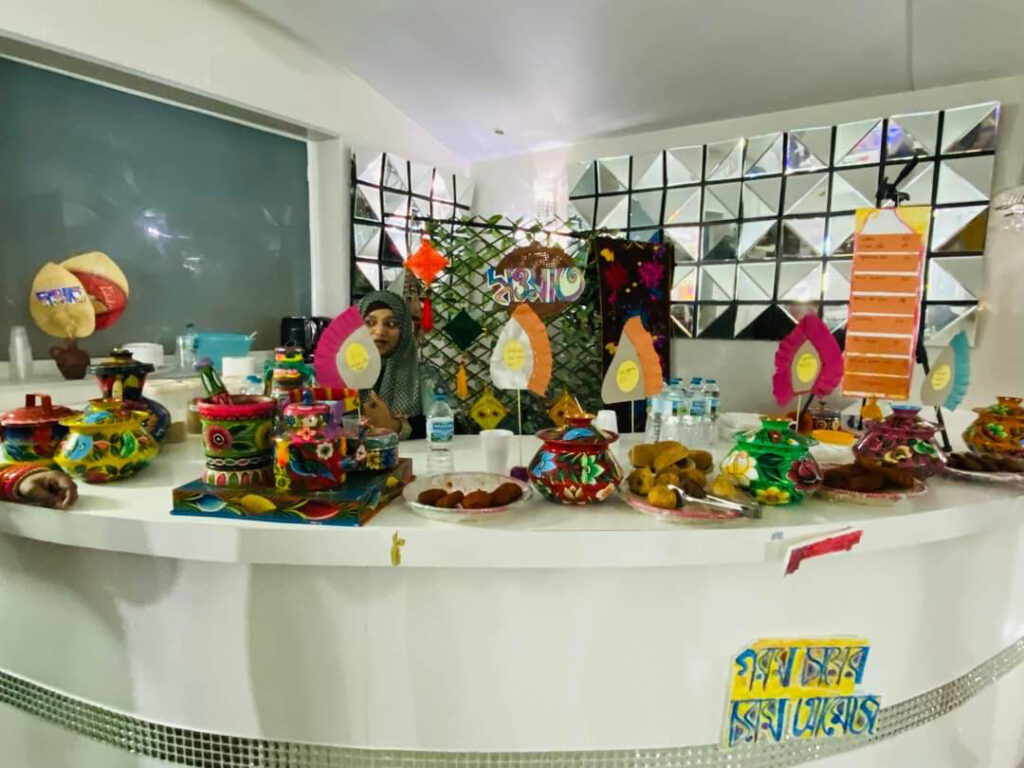 On 29 January, a vibrant pitha festival was held at Crystal Banquet Hall in East London Ilford to satiate the taste buds of pitha lovers in the capital. Organising this event is extremely difficult; it requires considerable time and planning. On the other hand, Tania Ali Khan did an excellent job; well-attended guests enjoyed a variety of pitha and well-thought-out programmes, including fashion shows, band music, and traditional dance.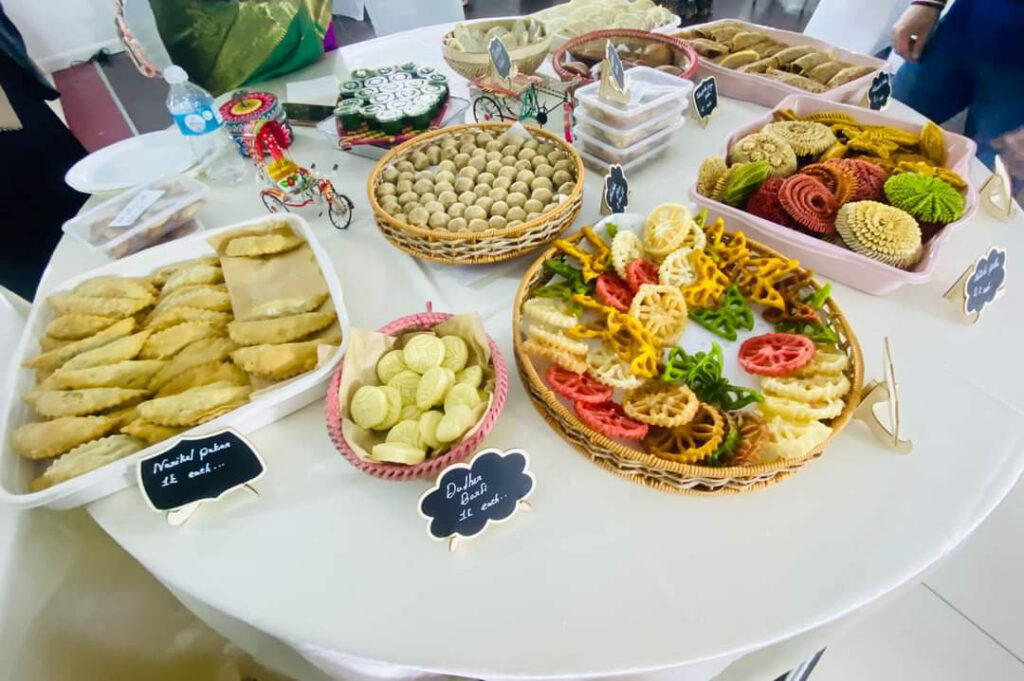 Chief guest Cllr. Jyotsna Islam, Deputy Mayor of the London Borough of Redbridge, congratulated Tania Ali Khan and her associate on hosting a delectable Bengali tradition in Redbridge. She greeted the crowd and thanked the stall owners for participating, displaying a fantastic show by pitha and sharing jewellery.
The event was attended by Councillor Mumtaz Khan, Deputy Speaker of Newham Council, Councillor Sham Islam, Councillor Foyzur Rahman, and other community leaders and activists.