For over a decade, renowned actor Mosharraf Karim has captivated audiences with his performances and become a household name in the entertainment world. He is popular in both rural and urban communities. Today, on the occasion of his birthday, his friend and co-actor Chanchal Chowdhury spoke candidly with the media about his memories with him.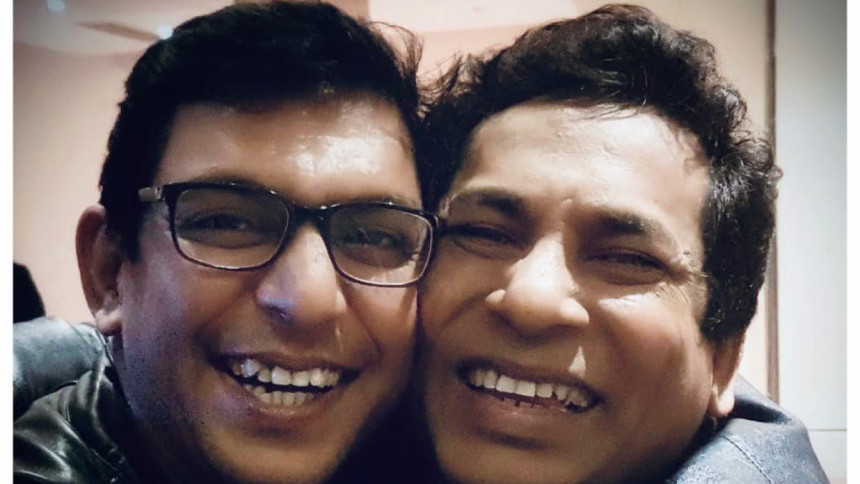 Both of us started our acting journey in theatres. Though we have watched each other's acting on stage, we first met on the "Bhober Hat" shooting set, directed by Salahuddin Lavlu. That was our first interaction.
It didn't take long to turn this acquaintance into a friendship. Then we both worked on a long drama serial titled "Sakin Sarisuri", directed by Salahuddin Lavlu. We worked together on many projects afterwards.
We have done two movies together. One is "Television", directed by Mostofa Sarwar Farooki, and another is "Rupkothar Golpo", directed by Tauquir Ahmed. That time, we used to hang around at the shooting spot. We really did have a good time — I miss those days a lot.
If I have to talk about his acting, I will choose the word "powerful". He is very experimental with his work. He has the capability to portray any character perfectly.
Mosharraf Karim, Shahnaz Khushi, Shamim Zaman, A Kh M Hasan, and I have worked on so many projects that we became close friends along the way. Eventually, this bond has extended into our families too.
As members of the same profession, there may be some competition among us, but I believe this is healthy. It motivates us both to advance and do better in our respective fields. I constantly endorse his excellent work. Although our hectic schedules prevent us from meeting regularly, my admiration for his remarkable performance will endure forever.