MD HASANUL BANNA (JOY)
Kishwar Chowdhury the first-ever Bangladeshi-Australian to represent Bengali cuisine on an international platform, has bagged the title of second runner-up in MasterChef Australia Season 13, the most popular reality show about cooking in Australia this year. Bengali cuisine is one of the most underrated cuisines in the world and remains undiscovered by most people. Justin Narayan has won the title of Master Chef of Australia, while Pete Campbell became the first runner-up. The culinary reality show started on April 19 of this year. 
Kishwar has won the hearts of judges as she cooked a wide array of mouthwatering Bengali dishes like Hariyali chicken with an Australian twist, Begun Bharta (Spicy fire-roasted eggplant mash), Khichri ( a dish in South Asian cuisine made of rice and lentils), Potato Mash and other dishes at the different levels of the competition.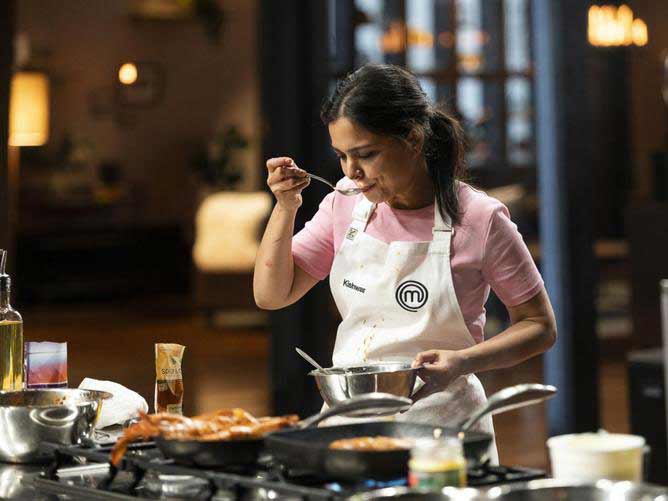 Kishwar Chowdhury has won the admiration of Bengalis all over the world by taking part in the Master Chef Competition this season. At this time, Kishwar Chowdhury is probably the only Bengali woman whose name is being pronounced the most in the national and international media. She has cooked absolutely Bangladeshi local food in almost every episode by participating in this international standard competition.
Earlier, Rashedul Hasan, an Australian of Bangladeshi immigrant, took part in season 9 of Master Chef in 2017. He was in the top twenty-four and had to say goodbye after just one episode. He could not survive the fight with the entire seasoned cook.