Holy Eid-ul-Fitr. Everyone has different plans around this one day. If you sit down to follow this plan, you don't want it to end. Now is the month of Baisakh. very hot If you go out, you have to sweat and be alone. Among all this, there is a sudden rain attack. So along with the clothes, make-up should also be chosen light. So that looks sweet. Not only will heavy makeup not suit the look, but sweat can ruin the makeup and make you fall victim to bad situations. So it is better to know in advance.
Beyond makeup, there are a few things to keep in mind. First comes skin care. If the skin is not beautiful, there is a lot of trouble in choosing makeup. So the skin should be kept beautiful first. Drink plenty of water regularly for this. Drinking plenty of water is the only way to stay beautiful and hydrated throughout the day of Eid. The more natural ingredients you can use on your skin, the better. You can make a face pack with gram flour, honey and a few drops of lemon juice in the morning on the day of Eid and apply it on your face. Leave it for ten minutes and wash it off with water after you feel a tight feeling on your face. Don't forget to apply sunscreen before applying makeup! At this time it is an essential ingredient for the skin. Protects your skin from sunburn. Day and night makeup styles are different. Pay special attention to that. People are already cheerful in the mood of Eid. The impression of such a calm state of mind is also visible on the face. It is better to rub ice on the face before starting makeup. It refreshes the follicles. You can easily get rid of the problem of sweating.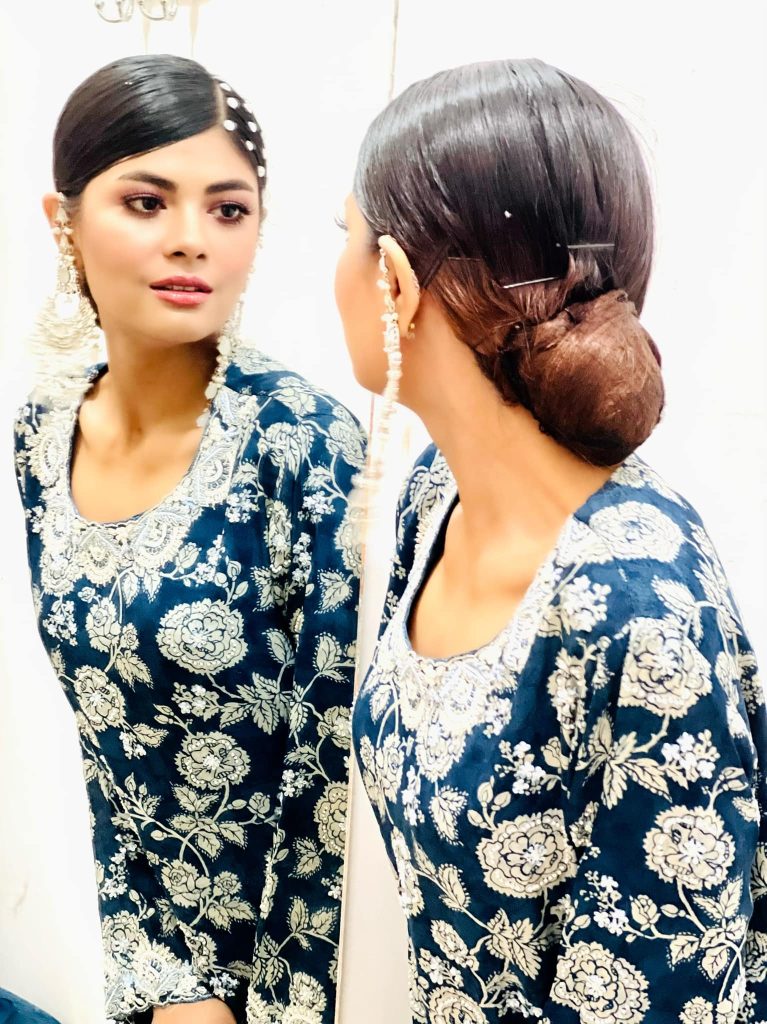 Eid day Government holiday. All shops and beauty parlors are closed. So it is not possible to get dressed quickly. You have to rely on yourself completely. Also, if someone is staying at home, ask them to arrange it. But in some cases it does not happen. So it is best to dress yourself. You can decorate as you wish. For those who can dress up, this matter is not very difficult. How to decorate yourself this Eid, let's take the advice of Razia's Makeover and Salon's leading look expert Razia Sultana.
But till Eid your eyebrows will be in good shape. Since it is a special day, at least a few changes of clothing may be required. So choose an outfit that can go with almost any and all types of outfits with a little change. Removing makeup and reapplying makeup is quite a hassle. It is not possible to fix the day of Eid due to busy schedule. After makeup is done, be sure to set everything using a makeup setting spray. There are various types of makeup setting sprays available in the market. Choose according to your skin.
Hair Style:
As the saying goes, 'He who cooks, also ties his hair' – cooking may have nothing to do with hair ties and this saying is used in a highly qualitative sense. However, hair tie has a good relationship with makeup. hot season Those with big hair are in danger of having to take care of their hair at this time.
It is often seen that the hair is wet and sticky after going outside. So the hair style also plays a very important role in making the Eid dress special. Razia Sultana said, 'In the morning of Eid, dry your hair well and keep it in braids or buns. Then the whole day can be spent quite comfortably. Various designs can also be made in braid. French braid, pony tail etc. You can wrap the front hair if you want. Small beads or stones are used in braiding. Small clips can be used. Once upon a time, the use of colorful clips in the shape of butterflies or small flowers was common. They are coming back now. Braids suit women of all ages. Choose the type of braid keeping in mind the shape of your face.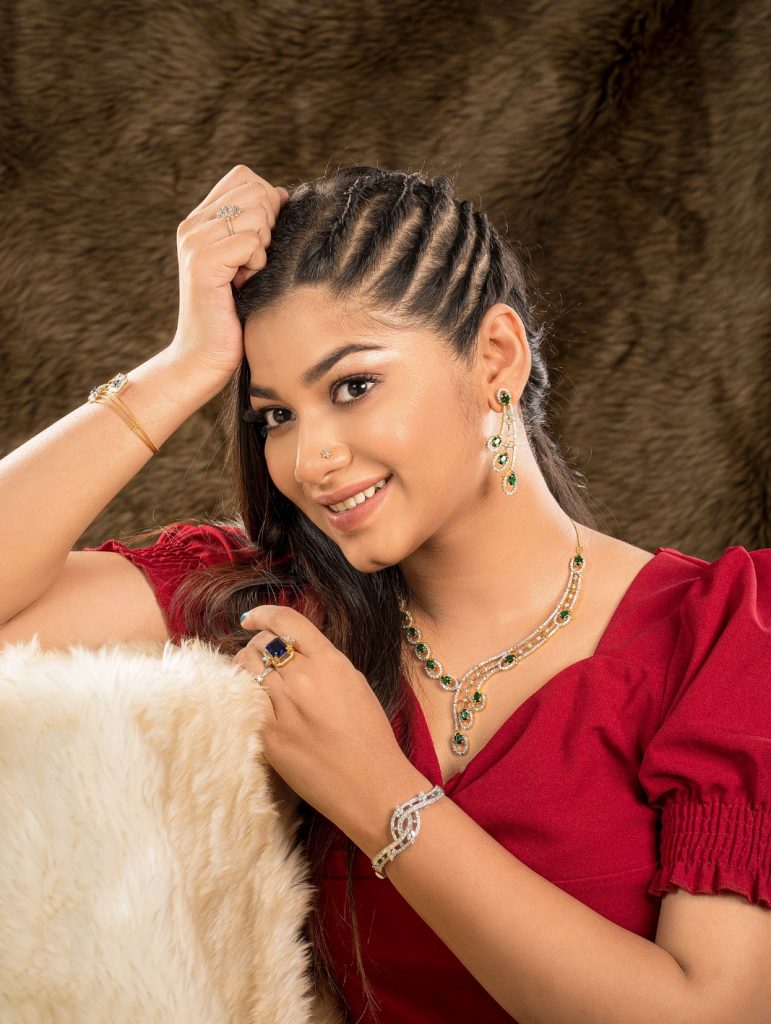 Soft makeover all day
Even in the morning of Eid day, there are thousands of work and foot-formash to be done.
So when you shower, dress up in new clothes, keep it light. So that looks sweet. Keep the beige light. Be sure to use a little primer before starting makeup. It is absolutely unnecessary to make the eyes too dark. You can apply an eyeshadow of a light neutral shade on the eyes. If hooded eyes, draw the eyes with light kajal. And if the eyes are big, put eye-liner on them. Don't forget to smile. Line the lips with a light liner and go with your favorite nude or pink shade of lipstick. Fill in the brows with an eyebrow pencil. Choose a color one or two shades lighter than your eyebrow shade. If you choose the same shade, it will look too dark after drawing the eyebrows. There are also many. Before filling the eyebrows, comb the eyebrows properly with a small comb or spoolie. If eyebrows are plucked or plucked, do it a week before Eid.