Tuli Hadima
Persona Beauty parlour
Even if it is lightly applied in hot weather, the whole makeup look is ruined due to excessive sweating. For this reason, it is important to follow some tips for doing sweetening proof or sweat-free makeup in hot weather. Everyone has various plans for Eid. The last few Eids have been spent sitting at home because of Corona. This time Corona does not have that restriction. So this time, everyone will go out of the house. But this summer, you need a sweating proof outfit. It is normal to sweat in hot weather, but you can apply sweat-free makeup with several techniques.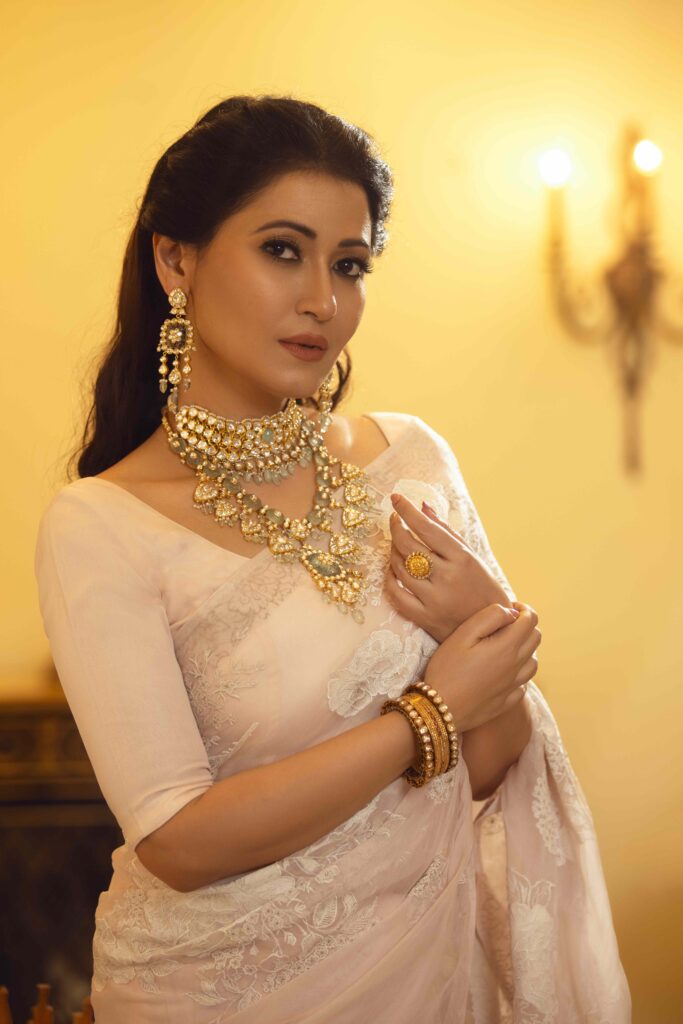 >> First, you have to clean your face well. You can clean your face by using good quality face wash or natural ingredients. Then turn a piece of ice on the face in a circular motion and apply it to the skin. The use of ice will cool the skin and keep excess sweat.
>> Use a free moisturizer all over the face. This will keep the skin moist. Often, the makeup does not sit well due to the skin being too dry. Then use sunscreen. Use any good quality sunscreen cream between SPF30-50. Stay indoors during the day or use sunscreen outside.
>> Now, it's time to use a primer. Do not skip this cosmetic. In the case of full coverage makeup, the primer must be used first. As a result of using it, it will act as the base of your makeup. If you have oily skin, Then choose the matte primer.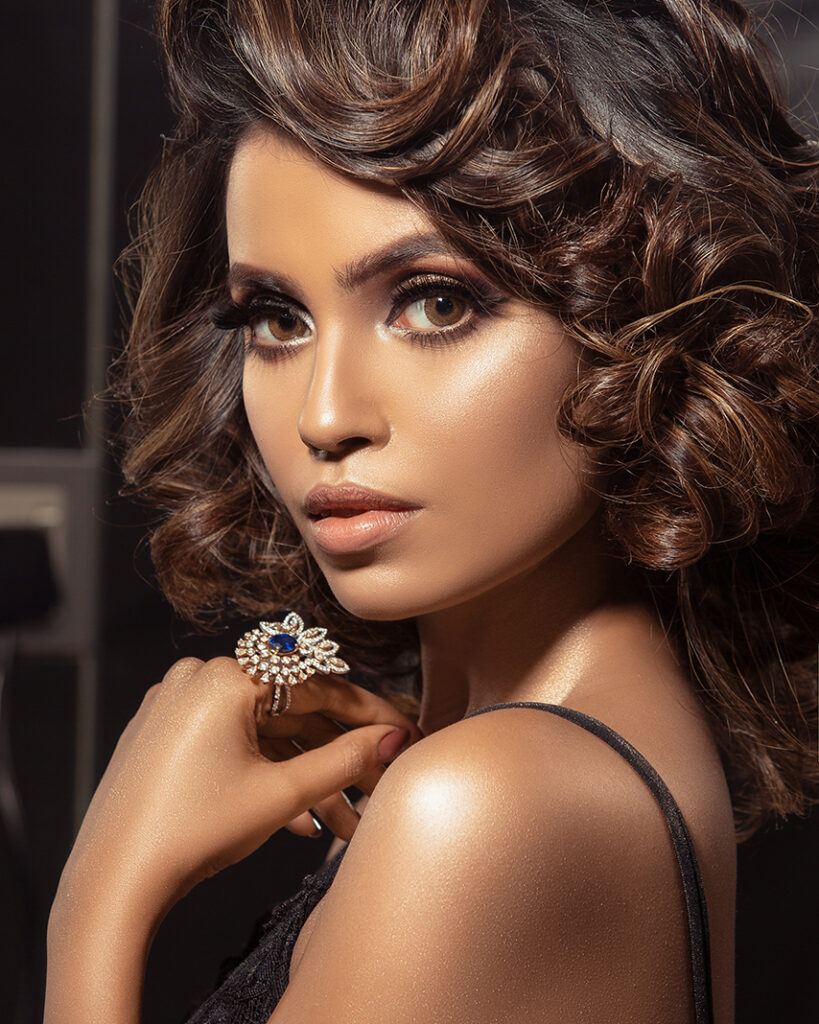 >> Now, use the foundation according to the skin shade. Do not use extra white or dark coloured foundations. Instead, one should choose a brighter shade than the skin colour when choosing a foundation. Also, do not use a heavy creamy foundation. Instead, use a wet beauty sponge with a thin but full coverage and matte-like foundation.
>> Since makeup can be ruined by sweating in hot weather, you must use waterproof cosmetics. Ensure the foundation, concealer, eyeshadow, eyeliner, kajal, mascara, and lipstick are waterproof.
>> After using the foundation, makeup should be set using a little loose powder on the face using concealer. Then take the eyebrows with an eyebrow pommel. Then it's your turn to use eyeshadow. In this case, soak the eyeshadow brush but use it on the eyelid. This will make the eyeshadow last longer. Sweat will not ruin the eye makeup.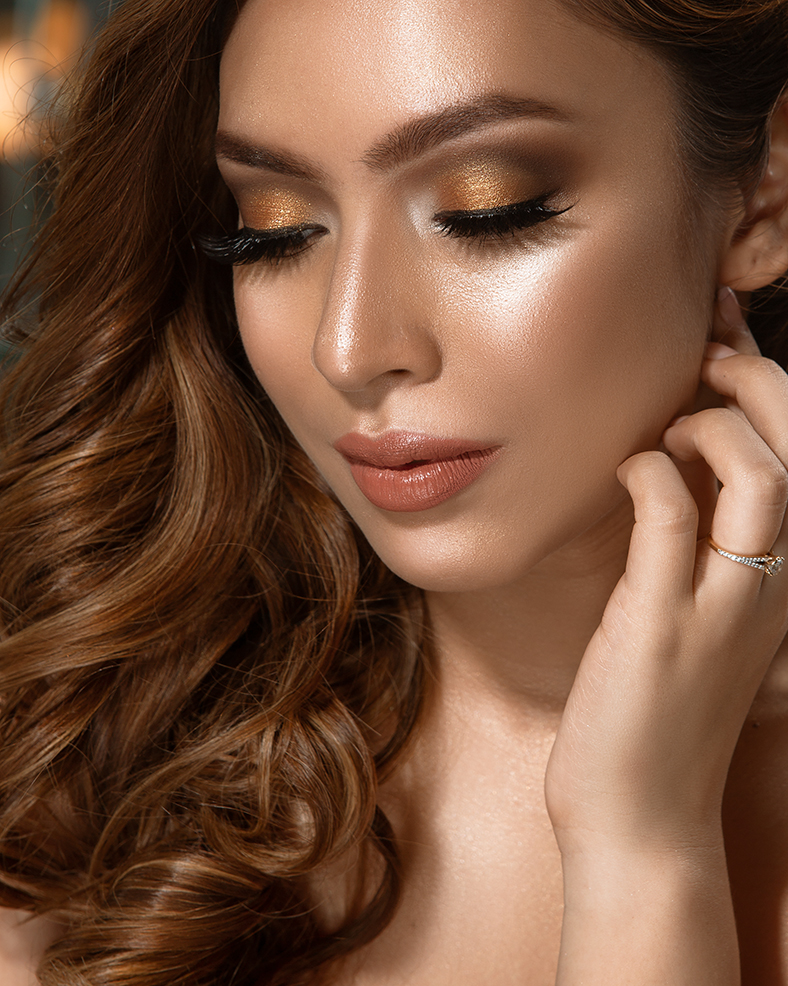 >> Then, you can take contouring on your face, nose, and double chin if you want. Then use blush on the cheeks. In this case, do not forget to use light coloured blush. Finally, it's your turn to use the Chick Highlighter. You can also use a light highlighter on the nose and lips.
>> In the case of using lipstick in hot weather, you must choose one that gives a matte finish. In this case, choose a light or nude colour. This will make your makeup look soft and fresh. During the day, however, it is better not to use dark coloured lipstick. However, in the case of night makeup, dark-coloured lipstick will change your look completely.
>> Use the setting spa after the makeup is done. Please keep your eyes closed while using it. Only spray the bottle at least 6 inches away. Then air-dry your face for a while. Your summer Eid outfit is complete.
>> Remember, never try to wipe your face with a cloth when you sweat. Instead, wipe off the sweat by gently pressing the sweat with the help of blotting paper or thin tissue. The makeup will be the same as before and will not be spoiled.
>> Sweating also largely depends on the hairstyle in the summer. Excessive sweating is normal for large hair. So you can braid or braid your hair without fashioning it. You can also cut the sinthi and make a French braid on both sides. If you want to keep your hair open, you can curl it a little or straighten it with an iron.