People in many parts of the world like to eat Doi( yogurt). And Bengalis are crazy to say Doi.  Bengali local name Doi. Sweet-sour eats two kinds of yoghurt. The eastern part of India means sweet yoghurt is found in Orissa, West Bengal and Bangladesh. Baghat in Faridpur and Khamarpara in Magura have special names for yoghurt in Bangladesh. The red curd of Navadwip is a special darling in West Bengal. But Bogra curd is famous.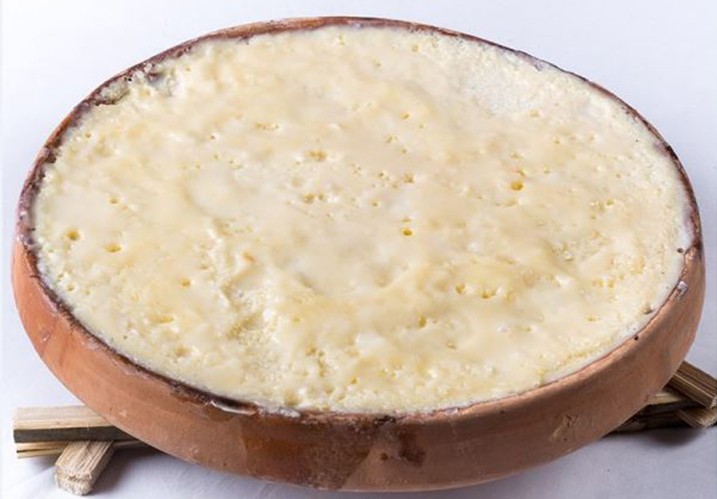 After all, the king and the queen ate
Speaking of the Shad decade of the last century. Ayub Khan was then the ruler of Pakistan. If he was a dictator, he would understand the value of food. Although he did not love Bengalis, he loved Bengali yogurt. He went to Bogra and ate yoghurt. Later, to make friends, he fed that yoghurt to famous people of the world. People say that he sent this yoghurt to his dear friends in America to express his love. The British also fell in love with this yogurt. It is also known that Queen Elizabeth II of England also ate Bogra curd in the sixties.
Speaking of Bogra Yogurt
Sweet but sour sour yoghurt is made in Bogra. However, the sweet two has gained popularity and the price has also increased.
According to various research data, the history of yogurt here is 200 years old. Sherpur is an upazila of Bogra. 20 km away from the headquarters. The name of the yogurt maker comes first. The incident took place in 1938. The Nawab of Bogra invited Sir John Anderson, the British Governor. However, these are the things he eats every day. Especially he will eat today – yogurt. Bogra yogurt in a glass container. And after eating it, he was so impressed that he arranged to send Bogra curd to his aunts and uncles in England.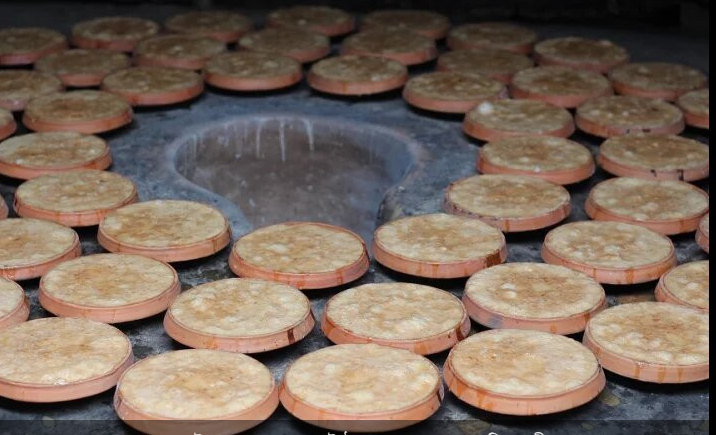 Who is the first of Sarar Yogurt
Gaur Gopal Ghosh's name is heard. He was the first to get Sarai Yogurt in Bogra. However, some say that his surname is Pal, not Ghosh. During the partition, he came from India to Sherpur in Bogra. The Ghoshs there were his relatives. Later he continued to provide signatures to the Nawab family of Bogra.
Nawab Mohammad Ali's family invited him. The Nawab arranged for him to stay in the mango orchard of the palace.The fame of yoghurt made in Gaur Gopal's formula spread side by side. Then many people started making yoghurt according to that formula. Note that the amount of curd is more in the curd. There is a proverb about Sherpur's curd, curd sweet khirsa, king Badshah Sher Shah, mosque temple, all these are Sherpur.
India wants yogurt
India is desperate to get a taste of Bogra yogurt. Last year, there was a quarrel among the chamber officials of Jalpaiguri district over Bogra curd. At that time there was a trade fair. Bogra yoghurt was so popular then that he wanted 10 metric tons of yoghurt. A request was made to supply 18,000 saras of yoghurt weighing 600 grams. But it is a matter of time. Their whims could not be satisfied. Later in December, however, 500 kg of yoghurt was sent to the trade fair organized by the North Bengal National Chamber of Commerce and Industry in Jalpaiguri.
Why special
Concerned parties said that special procedures are followed at every stage of the production process of Bogra Yogurt. They are also careful in quality control.
Yogurt production started in Bogra city under the patronage of Nawab Altaf Ali Chowdhury of Bogra. Naimakhali curd of Sherpur and Sonatla has got more names. Milk, sugar and earthen cups are used to make yoghurt. Milk and sugar are burned for six hours in a large container. If it turns red later, it has to be covered with soil or poured into a cup. After staying overnight, yoghurt is available in the morning. According to the artisans, it is possible to make about 450 yoghurt in 640 kg of milk.
Namazkhali artisan pleasure. Has been in the yogurt business for 35 years. Saying, there is a lot of demand for our yoghurt. However, the price of milk and sugar has gone up a lot. But we did not increase the price of yoghurt in that way. We have done well in Corona. Earlier 400-500 families in our village were involved in this business. Now some have changed professions. The price of Bogra curd varies from pot to pot. A 20 gram cup of yoghurt costs 20 taka. The price of 600 grams of medium saree is 140 taka, 800 grams of medium hara yoghurt is 180 taka and the price of 1 kg of the largest size is 220 taka. Note that the price is December 2021. Some of these may have been manipulated.
Types of yogurt
Sweet yoghurt: Yoghurt means sweet yoghurt. Most sold.
White yogurt: It does not use any sweets. This yogurt is for those who have diabetes.
Sour yogurt: Much like white yogurt.
Whey yogurt: This yogurt is just for eating whey. However, sweet yoghurt is also a good whey.
Shahi Yogurt: Modern version of sweet yogurt. Special sweet yoghurt is royal yoghurt. This is the most delicious of all.
Showrooms and pots
Gaurgopal left the mango orchard in 1986. Bogra went to Chelo Para and settled down. He built a new factory together with his brother Suren Ghosh. From there he used to send yoghurt to different parts of the country. But they first started selling yoghurt in small pots. They should also be given the credit of making a showroom and selling yoghurt. Yogurt is now sold at an average of Rs 30 lakh per day in 100 shops in Bogra. Good quality yogurt shops in Bogra are Akbaria, Shyamli, Shahi Daighar, Muharram Ali Daighar, Chinipata, Daig Bazar etc. There are about 50 shops in Sherpur too. Names- Saudia, Shampa, Chaiti, Ripon etc.
Foreign exports
Bogra Yogurt is also in great demand in Bhutan, Nepal, Sri Lanka, Maldives, Pakistan and Afghanistan. Bogra yoghurt is being grazed in these countries through various means.