Sheikh Iraj
The Bangladesh team won a disappointing World Cup. Although there was some hope in the first round, the performance of the Super Twelve did not take time to extinguish the light of hope at all. Bangladesh's team performance in the tournament has made it very clear that Bangladesh has a long way to go in the T20. Whether batting or bowling, it can't be said that any department has made everyone very happy. And there is nothing new to say about the failure in fielding.
Who is ahead in the record of performance of cricketers in this failed tournament? Let's take a look.
The batting that Bangladesh has shown this time does not fall in the level of standard T20 batting. In Dhumdharakka cricket, where everyone's strike rate should be skyrocketing, four or six Bangladeshi batsmen seem to be reluctant. Opener Mohammad Naeem is at the top of the list after playing seven out of eight matches in the first round and Super Twelve. Naeem scored 164 runs.
However, while the openers of other countries have helped the team to increase their runs by playing with their hands from the beginning, Naeem's strike rate says that he is not interested in it. He has a strike rate of 110.62.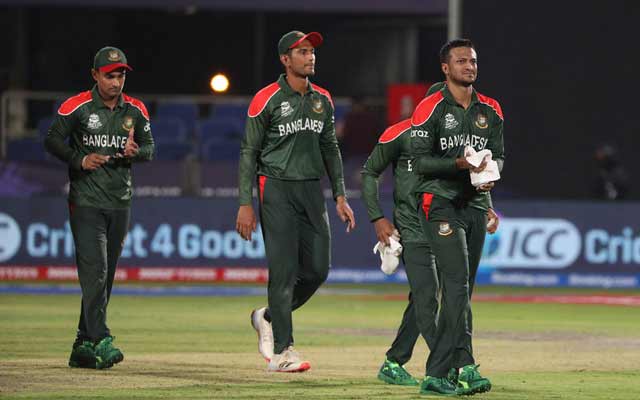 As he is again ahead of the captain of Bangladesh, that is why it cannot be said that Mahmudullah has played too much. Mahmudullah (189 runs), who is the second-highest run-scorer in eight matches, is at the top with a strike rate of 120.61, which is not at all promising.
Mushfiqur Rahim and Shakib Al Hasan have three and four strike rates respectively. However, their strike rate means that they have to struggle enough to keep pace with every ball. They have strike rates of 113.38 and 109.17.