Rehana Tuhin
Assistant Teacher, Ideal Svhool and College, Motijheel, Dhaka
In today's society, inequality and social inequality are major issues. The current social system exists and will continue to exist in the same manner that it has in the past. Men and women have a social class divide. The practice of undervaluing women in comparison to men was introduced into society from that primitive age. She would be regarded as less qualified, less powerful, and less dignified if she were a woman. Women face inequitable treatment in society, particularly in Bangladesh, and their rights and contributions are denied. Men are involved in any work outside the home and other important leading or governing society.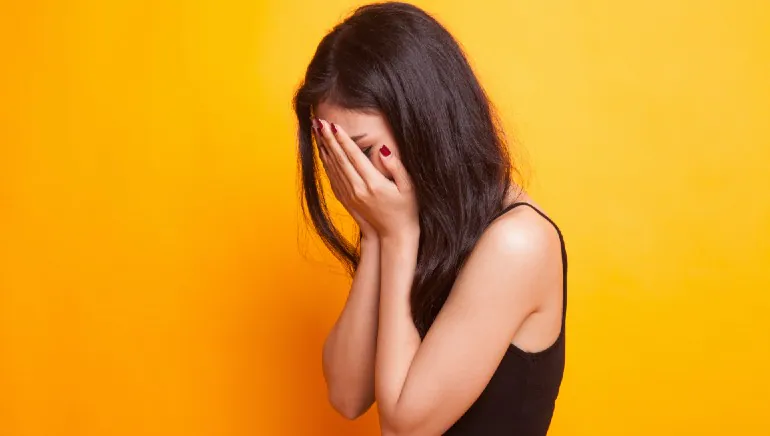 On the other hand, women are engaged in light work around the child-rearing home, in-house activities, etc. Again, women generally work hard, but they are not recognized and valued. For example, women are paid less than men, as both men and women work in the city's public and private sector pottery. For example, in the year 2000, a potter named Rahima; had no husband and five children. It turned out that he worked all day and got four hundred rupees. On the other hand, a man got seven hundred rupees.
This is inequality. It is unfortunate. In many families, daughters are neglected and are not taken seriously. But the son is brought up with the utmost care and attention. Boys are given better food and clothing than girls. Even having multiple daughters, many women are subjected to torture and divorce Or their husbands remarrying and creating social unrest.
There are many such incidents in Bangladesh. For example, Mrs. Tahmina Zaman, who lives in Gulshan, gave birth to multiple daughters, and when she became the mother of a fourth daughter, her husband then tortured her and took the form of her divorce. This is the case in lower-class families and upper-class families, as we can see in the case of Mrs. Tahmina Zaman. Women are often underestimated in terms of descent compared to men, such as the royal family, the zamindar family, etc.
Girls are given less priority than men in these families as well. Mrs. Asia Chowdhury, who lives in Banani, was the daughter of a zamindar family from Sylhet. She and her sister were not given any opportunities for higher education or employment, whereas her brother was. They did not receive the assistance that their brother did.
Not only this, women are deprived and oppressed even in the pursuit of wealth and privileged status. The state law of Bangladesh stipulates that a girl will get as much as a boy. But no precedent has yet been found for it to be implemented. Instead, they are constantly engaged in how to deprive them of property.
The Hindu social system has a more rigid distribution of wealth to women. In the case of Hindu women, pots and pans and some household items are given at the time of marriage, but No, the share of their immovable property is provided. Although some activities have been started on the property law of Hindu women at present, It has not been implemented yet. It is highly doubtful whether it will be implemented in the future.
In the case of politics, it is seen that the participation or non-participation in the politics of Bangladesh depends on the social position of women. For example, it is almost impossible for anyone to gain political power in our society if they do not participate in politics at all. But, on the other hand, Underestimating women do not participate in politics spontaneously and therefore do not participate in any political activities.
Women are left behind in society due to less physical hard work than men. We know that hard work is the mother of good fortune. But due to the situation created in our country due to various reasons, women work less than men. As a result, women earn less than men. In this way, too, they are devalued and exploited. Moreover, due to urbanization and industrialization, women lag behind men.
As a result of urbanization, men leave the village and come to the city to work or look for work, but women are deprived. As a result, their husbands ask them to stay at home in the village and raise their children. For example, in Rangpur, Dinajpur, Lalmonirhat, Gaibandha, etc., people from those areas come to Dhaka city to work. As a result, women feel helpless as they do not have any income and cannot fulfil any wish. But, on the other hand, husbands feel self-sufficient and go to the village to exercise their power over their wives, which results in physical and mental disorders.
It even leads to divorce. For example, Kashfia Akhter from Rangpur had a shortage in her husband's family. So her husband came to Dhaka city and worked and ran his family. At one point, Kasfia Akhter asked her husband for some money to raise cows and goats to earn some money or to become self-sufficient. But her husband is angry at one point. And it results in separation. Thus women are being socially abused.
Women are being abused a lot in society due to dowry. It is more common in lower-middle-class families in Bangladesh. Women are being devalued in our community, leading to heinous acts like dowry and divorce. In Bangladesh, educated or uneducated women at the village level are abused by their husbands and other family members. Men demand dowry at the time of marriage. But many responsible fathers resort to lies to bestow daughters. Failure to pay the dowry resulted in suicide or death by the husband or other members.
At all, March 8 is International Women's Day. Prominent women leaders have said that women are advancing in all fields. However, the state must come forward to break the inequalities that still exist. They say women have no right to property even after 50 years of independence. There is no uniform family law.
Although she can work with all the important means of the country, She still suffers from insecurity to return home and rape. After getting in the vehicle, one has to suffer from insecurity. Not only that, college and university students are threatened with rape or raped on a lonely bus. For example, a few days ago, a college student was threatened with rape by a bus helper. With which a tumultuous movement took place in Dhaka city.
Women leaders say Dalit, Harijan, disabled and minority women are still on the list of backward women in our country. If such women cannot be taken forward, the country's sustainable development will be ruined.
Sir Thomas Paint was the first to use the term "Human rights" in place of the "Rights of Man" in 1789 to eliminate gender inequality. People like men and women believe that any civilized person in the world is true. We have already said that heinous crimes like rape are being committed in Bangladesh, which is extremely horrible and tragic.
Sadly, in Bangladesh, many blame the victim when a woman is raped. Every person in society should be aware to prevent such crimes. We all know and believe that our state of Bangladesh is committed to punishing the perpetrators of crimes against women. The government has adopted and implemented the Zero Tolerance Policy to curb militancy. The people are helping the government. Similarly, it is necessary to take action against crimes like violence against women and rape of women and children.
It may be recalled here that the late Lee Kuan Yew, the father of modern Singapore scripture, was asked by journalists in an interview with reporters, "why the laws in your country are so strict?"In response, he said that "when it is not possible to bring about positive change in society through the process of evolution, it has to be done through strict enforcement of laws."I remember Clara Jetkin, the great German socialist leader who led the struggle to advance the logical demands of women,
Who was the first host of the International Women's Conference.The United Nations later declared March 8 as International Women's Day in 1975. Women have been oppressed and marginalized throughout history. To survive this oppression and defend women's rights, the women workers at the American spinning mill had to be courageous and take to the streets. There are examples of women's status everywhere right now, from the top of the world society, including Bangladesh, to the top of the mountain. However, there are cases of women being discriminated against, denied their rights, oppressed, and tortured in every society around the world, including Bangladesh. If the development wheel must be turned, women's economic and creative work and their contribution must be acknowledged.
Gender equality must create a positive perception in people's minds about the role of women and the work of women in the household in order to effect a significant change in people's minds. This year, Prime Minister Sheikh Hasina is ranked 43rd among the world's top 100 most influential women. However, there is still a long way to go before we achieve gender equality. On March 8, 2022, the theme of "International Women's Day" will be "Gender Equality Leads Today for a Sustainable Future."
Rehana Tuhin
Assistant Teacher, Ideal School and College, Motijheel, Dhaka-1000