KATHRIN M. ROZARIO
Cllr. Jyotsna Islam is a pillar of strength for the Bengali community in the London Borough of Redbridge, particularly for Bengali women. Deputy Mayor believes in teamwork; her mantra is "we, not me, only we can build a beautiful society." She is the Vice-Chairperson of the Labour Party in Redbridge. She is a hardworking woman who is diligent and enthusiastic about her work in all aspects of her life. She is also a mother of two children, a loving and supporting wife, a caring daughter, and a self-assured woman who has dedicated her life to serving the community. She is well-known for her commitment, adaptability, hard work, and compassionate attitude.
The late Mr. Abdur Rahman (Monnaf Miah) and Mrs. Maherun Nessa. Cllr Jyotsna Islam was born in the late 1960s in Neasden, a London borough of Brent. Her father, Mr. Rahman, was a renowned restaurateur and business entrepreneur in the United Kingdom and Bangladesh.
Mr. Rahman was a renowned restaurateur and business entrepreneur in the United Kingdom and Bangladesh. Mr. Rahman was born and raised in Uttar Mouam, Moulvibazar Shodor, District Moulvibazar, which is now part of Greater Sylhet. He arrived in England in 1958 and worked in a range of businesses in London, from day labour to porter. He founded his first café in Hamstead, London, in 1960.
He developed his cafe into a restaurant with a lot of hard work and persistence. In a short period, he also opened two more restaurants, Russell Squier and Hamstead Village, in good central London locations.
His hard work and unique ideas for Indian authentic food and high-quality service have helped him become a highly successful restauranteur and business entrepreneur in London.
He was also a well-known community activist who was active during Bangladesh's independence movement, lobbying, campaigning, and raising funds to aid Bangladeshis. He also offers free housing, food, and labour to Bangladeshi immigrants who want to work and study in the United Kingdom.
Cllr Islam's family moved to Bangladesh when she was nine years old. Her parents desired their children to grow up with a strong sense of origins, culture, legacy, and language. However, she struggled to adjust to her new surroundings. As a result, she moved to Bangladesh at nine with limited knowledge of Bengali local culture and society.
However, she is thankful to her parents for providing her with the best of both worlds. She is learning about culture, religion, extended family values, and relationships, growing up in a diverse culture, participating in various harvest seasons, celebrating other seasonal events, and other music and food. Jyotsna has grown as a person with a golden heart due to her cultural education and experience.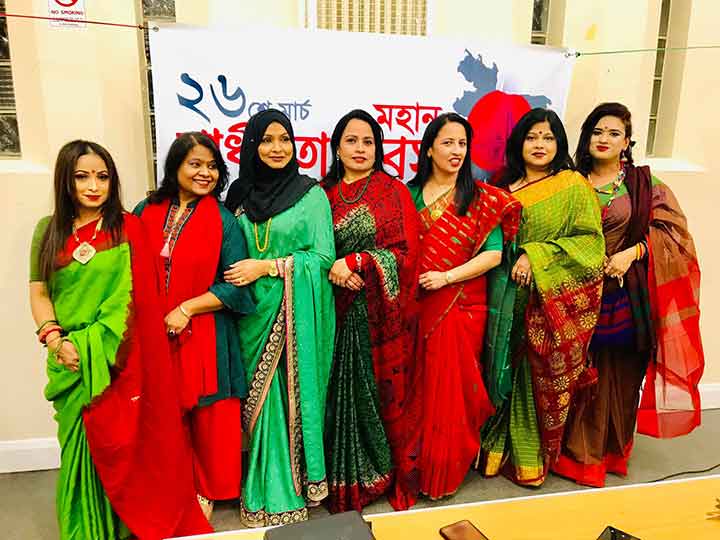 She completed her BSc degree at Moulvibazar Government College after attending Ali Amjad Government Girls High School. She was also a talented athlete from a small town and successfully competed at the district and divisional levels. Jyotsna also attended Bongoboban in 1981, on the invitation of late president Ziaur Rahman, to receive a sports recognition of district-level champions certificate.
Cllr Islam and her mother returned to the United Kingdom for care and support when her father was involved in a catastrophic vehicle accident while visiting relatives in London in 1986.
After a few months of her arrival to the united kingdom, she joined one of the most prominent Bengali organizations in London called "Bengali Workers Action Group" based London Borough of Camden. Although she started as a volunteer, she became a paid part-time youth worker. Her love for the Bengali community and convincing work dedication earned respect and love from the Bengali community.
The same year she joined the local government as a social worker. She also pursued a diploma in social work and an MBA in public services. Thus, her professional career lifted pillar to pillar. Cllr Jyotsna Islam has led various frontline social care teams and strategic and middle management positions throughout her career. She has also done much counselling and consulting work for the Center and Local Government in adult social care. She is currently the head of adult services for one of the local authorities in Central London.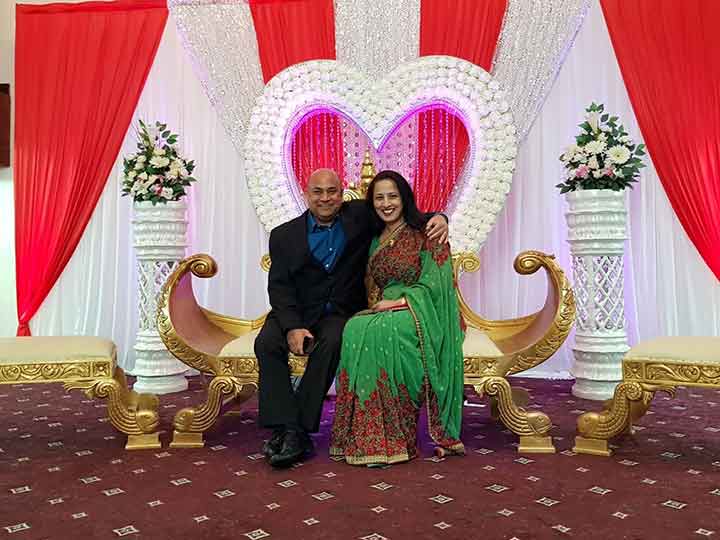 Cllr Jyotsna Islam began her political career in 2010, despite having been a member of the Labour Party since 1990. Due to a full-time professional position and a small family, she couldn't devote much time to the party. However, now that her children have graduated from university, she has focused on her political career and has made significant contributions to the party and community.
In 2018, she was elected as a councillor for the London Borough of Redbridge. She is chair of the Borough Planning Committee and a member of the Health Scrutiny Committee. She also serves on the Trusty of the Apasen International Redbridge Boishakhi Mela Trust, the Trusty of ICON College, and other community groups.
She was appointed Deputy Mayor of the London Borough of Redbridge on April 27th. She is now fulfilling her civic duties, council responsibilities, and word councillor tasks. At the same time, she is working full-time and caring for her family. Maybe that's why she's been labelled "Wonder Woman" by close friends and family members, and they're not wrong; she's a dynamic, organized, devout community activist, politician, and human being. Moulvibazar district, in Bangladesh's north-east corner, is adorned by a significant number of tea-gardens, extensive wetlands such as Hakaluki and Hail's haors mixed with evergreen reserve forest; Sylhet District is in the north, Hobiganj district is in the west, and the Tripura State of India is in the south and east. As a result, the hills, plain land, forest, and marshes form a unique combination. The lifestyle of ex-pats, the culture of tea-labourers, and the heritage of ethnic communities such as Manipuri, Khasia, and Tipra have contributed to the district's unique cosmopolitan character. However, music, drama, and literature have always been primarily practised and cultivated by the Hindu community of Moulvibazar in the past.
Moulvibazar has always been a close community with a tremendous impact on cultural activities, regardless of religious or social background. Therefore, an assembly of Moulavies is referred to as a Moulvibazar (an Islamic honorific title). Moulvi Syed Qudratullah inspired the name. In the late 1950s or very early 1960s, the first cultural activities were established.
Bangladeshis are known throughout the world for their smiles, kindness, hospitality, respect for the elderly, and strong family bonds. Every family was a combined family at the time. People were cautious about sharing their joys and sorrows with others; people were content with what they had, and sacrifice and sharing brought us together. People are constantly willing to assist one another. The ambience in the village is fantastic. People in Moulavibazar make a living mainly by fishing, harvesting, and other jobs. Politics, assignments, and other responsibilities occupy the time of educated people.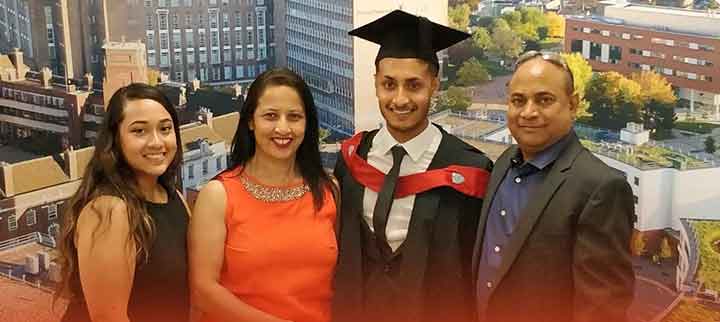 Deputy Mayor Jyotsna Islam has been an invaluable resource for learning about Bangladesh's people, culture, and perspectives. She discovers her passion for country music and the folk tunes prominent in the Harbor region. She takes in every beat that comes her way. Both Bangladeshi and English culture and her education have equipped her to absorb and create a person with a golden heart.
She considers herself blessed to have a supportive family who has stood by her like a rock, without whom she believes it would be impossible, especially for her spouse. Sham Islam is a member of the City Council. Every step of her journey is accompanied by a man who encourages her. Sham Islam is more than her husband; he is a fantastic friend, mentor, parent, and all-around companion who believes in her at all times.
The couple has a son, a Jabin, a Mechanical Engineer, and daughter Shaleen, an Occupation Therapist for NHS. The path to Deputy Mayor is lengthy and twisty, and it necessitates much effort. Her husband, son, and daughter takes her hand on every occasion. They walk hand in hand as she performs her duties as deputy mayor.
Jyotsna means Moonlight, a person who illuminates at night and faces all problems in the dark. Her Smiley face takes on all the hauls with strong common sense and superior ability in life. Her goodness and purpose in life analysis are more robust, making her a sensible person. With her passion and determination, she selects the proper job.
Mohammad Moki's Mansoor, a community leader in London, said Jyotsna, a proud counsellor in our Moulvibazar district, has been elected deputy mayor of the London Borough of Redbridge. He has brightened the face of the Bangladesh community. This success has been due to his relentless work with dedication and honesty since becoming a counsellor at Redbridge.
Deputy Mayor Cllr Jyotsna Islam is a committed and accomplished member of the community. This amazing obstinate lady wins everyone's respect and affection with her stunning grin and personality. Her ability to evaluate life has improved, and she is well-known in Bangladesh and England for her logical deeds. Jyotsna Islam's achievement is regarded as a win for Bengali women in mainstream British politics by the Bengali community. Her ambition is to one day enter the House of Commons or the House of Lords with Allah's grace, and she is requesting dua and prayer from everyone.