Anwar Hossain
Clouds like cotton, rows of green hills all around. In the kingdom of green, it is like a lake of white clouds! Indeed you wonder if such a beautiful scene like a dream can be seen in reality? And even if caught, you may have to go to a faraway unknown country. But the surprising thing is that there is such a Meghpuri in our beloved motherland; Whose name is Sajek Valley.
Sajek's appearance is not comparable. Sajek is dressed in colourful outfits throughout the year. So you can visit Sajak at any time of the year. However, in the rainy season, autumn and winter, the game of clouds is seen more around Sajek. So this is the best time to visit Sajak.
At this time, there is a slight hint of winter. At some point in the day, the top of the hill is covered with fog. After the last afternoon, the golden lion-sun god was leaning on the hill, leaving the western sky—green hills wrapped in the sun's golden colour. At the end of the day and at the beginning, this colour should cover the whole mountain in gold.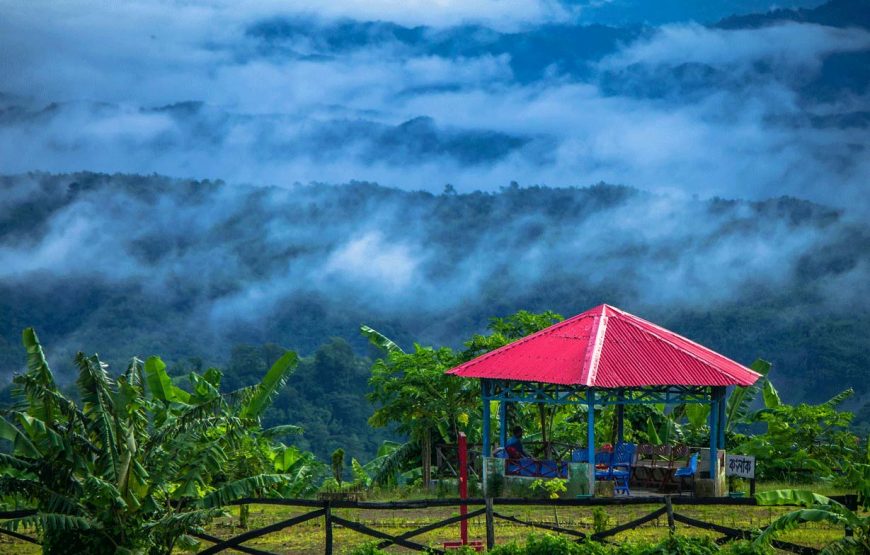 Crossing the valley, the folds of the mountains gradually became sky-scraping there. And forest boundaries across this long valley. As soon as the afternoon passes and the evening descends, the natural silence surrounds the hill.
Like the monsoon winds, strong winds blow and touch the mountains below. The gusts of wind seem to be increasing as the Kanlak neighbourhood of Sajek is at the top of the surrounding neighbourhoods.
The sky is full of stars and the Milky Way. Bunch of stars are burning in the atmosphere extremely secluded hilltop neighbourhood Kanlak. The monsoon winds are blowing intermittently to the tops of the hills. Standing on the top of a mountain that touches the sky, even the familiar night seems unfamiliar.
After hearing all these descriptions, you may think that Sajek Valley will be gone soon. But before that, you need to know some information-
The distance from Khagrachhari to Sajek is about 70 kilometres. From Shapla Chattar in Khagrachhari town, you can visit Sajek Valley with Mahindra or Moon car reserve. 12-14 people can go in one car. The Khagrachhari Jeep Owners' Association has already fixed the Mahindra and Chander car rental.
* Sajek coming and going from Khagrachhari in one day: Chad car 5 thousand 100 and Mahindra 5 thousand 400 takas.
* Sajek 1 overnight stay from Khagrachhari: Chad car 6,600 and Mahindra 6,600.
* Sajek 1 overnight stay from Khagrachhari (including Alutila Richang Jharna): Chad car 7,100 and Mahindra 9,600.
* Sajek 2 overnight stay from Khagrachhari: Moon car 6,600 and Mahindra 10,500 taka.
* Sajek 2 overnight stay from Khagrachhari (including Alutila Richang, Jharna): Chad car 10,500 and Mahindra 12,500.
The number of tourists is increasing daily as the army, BGB and police administration have ensured security in the tourist centre. You must remember that the army escort from Dighinala will start from 9 am to 9:30 am in winter. So before that time, you have to reach Dighinala from Khagrachhari. If you miss the morning escort, you must wait till 2 pm. You will not be allowed to go without an escort.
Detailed information about rent, contact, booking information and cost of various resorts in Sajek Valley-
Sajek Resort: Sajek Resort is a resort run by Bangladesh Army. Which has four rooms on the second floor. Meals are available. The rent of AC and non AC rooms is 10 to 15 thousand takas. There are special discounts for government officers serving in the army or first class.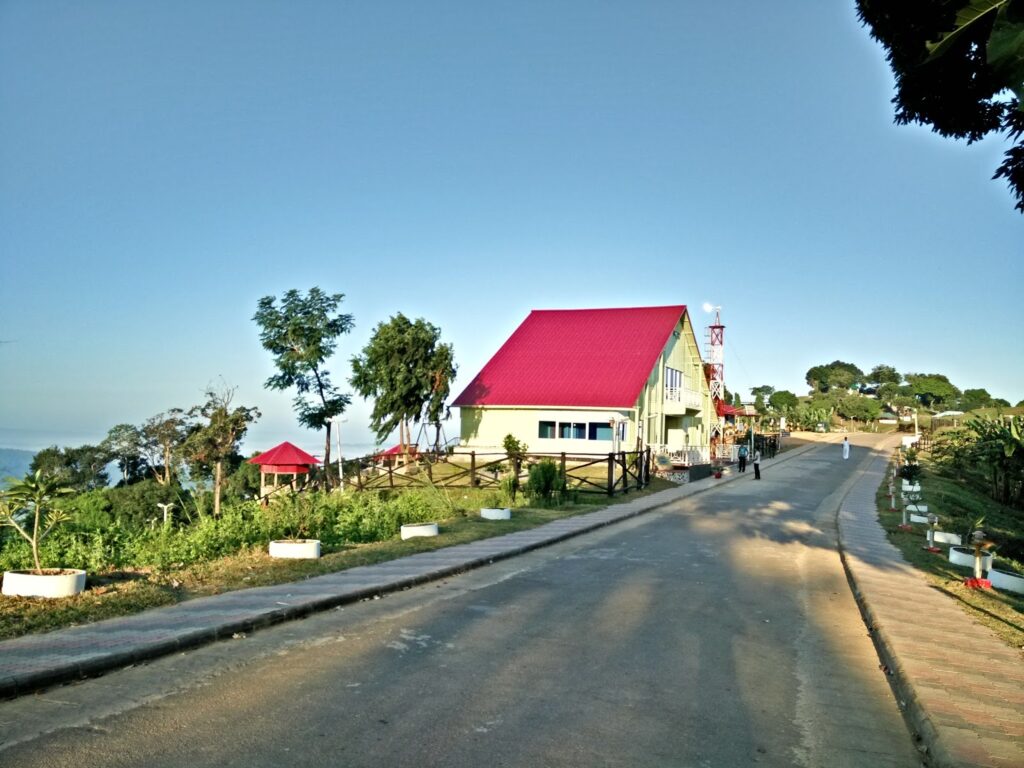 Rummy Resort: This resort has a total of five rooms. Each room can accommodate two people. Downstairs room rent 4,500 rupees. If you have more than two people in each room, you can get an extra bed for 800 rupees. Upstairs, two rooms are for two people, and the rent is five thousand takas.
Megh Machang: Megh Machang Resort is the top choice of many. Because you can stay here with beautiful views and relatively low cost, there is food. There are five cottages in Megh Machang. Rent from 3,500 to 4,000 taka.
Lusai Cottage: Couple Room, Double Bed with Accommodation. The room rent of this cottage with beautiful decoration and good landscape view is 2 to 3 thousand takas.
Meghpunji Resort: Meghpunji has four cottages with beautiful eco decoration and beautiful landscape views, each of which can accommodate 3-4 people. The rent is four thousand takas.
Adventure Resort: The landscape view of the resort is fantastic. Couple room single bed 2 thousand rupees, double bed – 2 thousand 500 takas.
Indigenous houses: If you want to stay at a low cost, you can also stay in tribal dwellings. You can stay at 200 to 300 taka per person. Although not ideal for family or couples, friends can stay together.
The resort and cottages are regularly rented out. However, the rent may vary from Friday to Saturday and on special holidays. In many cases, if the number of tourists is less, the resorts offer some discounts.