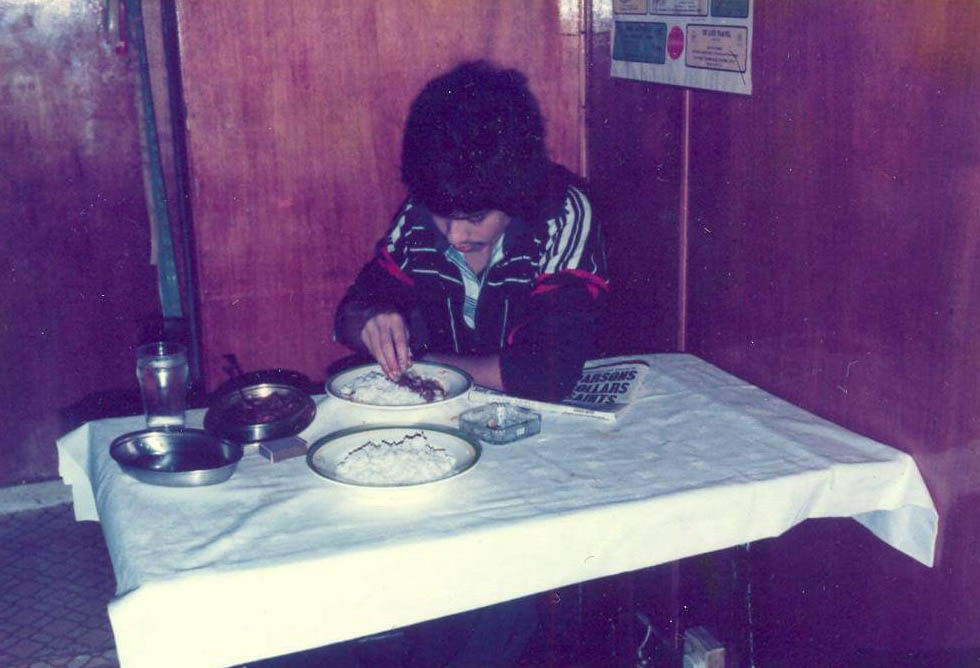 Disadvantage Bengali Struggle, the Nightmare, fighting with our family. Furthermore, Race and we attacked. However, almost every day, hearing the word "Paki go back to your own country", the Anti-Racist Movement was the turning point that changed lives in a land of opportunity and hopes both politically and economically; those who came to the UK in the mid-'80s do not have an understanding or clue about the past.
Once again, a reflection of memory PART Eight, time to go to Bangladesh and start shopping for a Bangladesh visit.
I was so disappointed to agree to go to Bangladesh before completing secondary school, where all my friends started preparing for their exams, and I did have to spend time in Bangladesh. So, my father booked my flight ticket for 31st December 1976.
On 30th December 1976, I came to the airport, but due to bad weather, the flight was delayed for a day and kept all passengers at the hotel for a night where I met lots of new people instead of 30th December 1976. However, the flight was on 31st December 1976, late evening and arrived in Bangladesh Tagong Airpot on 1st January 1977; after some time waiting in Dhaka, I managed to get a flight for Sylhet in the late afternoon for Sylhet and reach Sylhet airport just before the sunset. After almost a few hours at the Sylhet airport, I got out with two other people I met during my journey. After coming out of the airport, both of us were shocked that non of our relatives came to receive us two at the airport but keep going through my mind that perhaps I did not recognise my family peoples or they did not remember me as well, and other people who had spent a long time in London who been to Bangladesh before who helped two of us, young people, to reach Zinda Bazar Sylhet, a rest house hotel where both of us spent the night and early morning went to Harjat Shajala Majar. Then, we got a rickshaw for the Biswanth bus stand on an another side of the Surma River and took a bus for Biswanth.
After we reached the Biswanth bus stand number of people came to me to take my language to my home village, almost 7 miles away from Biswanth and agreed with a person whom to take my luggage to my village went started our journey and the person who was running while carrying both of my languages on his shoulder with a bamboo stick. However, I kept running after him, or he might take my luggage instead of going to my village, which was my fear. I was mentally upset and kept thinking that if someone ran away with my luggage would be shameful and immoral for my image. I kept hearing many stories from different people during my period in the UK.
My journey was fearful and exciting as well. Finally, for the first time and after a long time, I came to my birthplace to see everyone, including my mother, family, relatives and village people. However, almost two miles away from my village, most of my family members, plus some people from the village, came forward looking for me to welcome me. After seeing everyone, I was so pleased to see everyone. Everyone was surprised that I was alone when my brother when to Sylhet to receive me, but he was not with me. Therefore, my brother came back to the village 3-4 hours after me, but he came and explained his reason for not finding me. He was under the impression that my flight was in the morning, not the day before, so he did not try to find out when my flight was. Still, he spent the evening seeing a Bengali movie in the morning after he realised the Bangladesh Biman had come the day before. He started looking for me all over the Sylhet but did not find me and started his journey for the village.
Moreover, my family and everyone in the village was happy to see many peoples and me crowded plus people kept coming to say hello to me and talk about my period of London life as well. These days people's thinking and attitude behaviour are different from nowadays when people are not selfish or less jealous of others. So, I spent all day and part of the night with a crowd of people before going to sleep where the atmosphere where memorial in a lifetime.