by Samia Sddique
Ingredients
Loitta shutki: 50gram(5-6 pieces)
Onion(chopped): 2 cups
Onion Paste: 1 teaspoon
Medium size Garlic crushed(Deshi Garlic) : 8-10 cloves
Garlic Paste: 1 teaspoon
Ginger paste : 1 teaspoon
Turmeric powder : 1 teaspoon
Coriander powder : 2 teaspoons
Cumin paste : 2 teaspoons
Red Chilli Powder: As per Taste
Green chilli: 4 to 5 pieces
Dried Chilli: 2-3pieces
Salt- to taste
Oil : as you want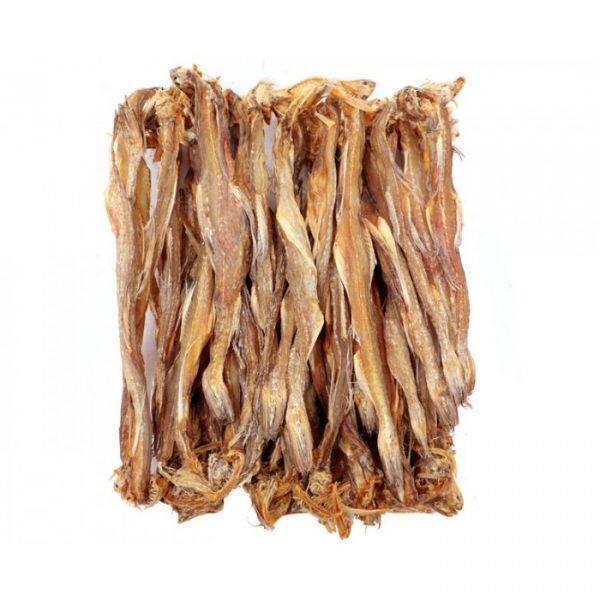 Methodology:
Cut the fish into 1″ pieces after removing the heads and tails.
Fry them on a pan on light flame.
Soak them for about an hour in warm water.
Clean the pieces well in water a few times while they're soaking to get rid of all the sand. Keep the loitta pieces aside once they've been thoroughly cleaned.
Take a pan on the oven & pour oil on it.
Add crushed garlic cloves in it. Also add garlic paste in it.
Mix them well.
Brown the onions in a skillet with oil. Add onion paste in it.
Combine the ginger, coriander, cumin powder, turmeric, chilli powder, garlic cloves,and salt in a large mixing bowl. With a little water, stir fry.
Add dried chilli & cook them.
After fully mixing, add the loitta pieces and cook over low heat.
After another 3 to 4 minutes, add 1/2 cup more water and cover the pan.
Turn off the fire once the water has evaporated and the loitta pieces have been lightly cooked, around 5 to 6 minutes.
Add green chilli which will add flavour in it.
Turn off the oven and cover for five minutes when it is done. Serve with hot rice.
Tips:
Fry the loitta on pan so that the extra smell doesnot spread.
Add hot water during cooking to make it more delicious.