On Independence Day, local fashion houses have brought red and green garments. Fashion designers have depicted various aspects of the Liberation War's history based on these garments. When the month of independence arrives, local fashion houses always stock up on red and green clothes.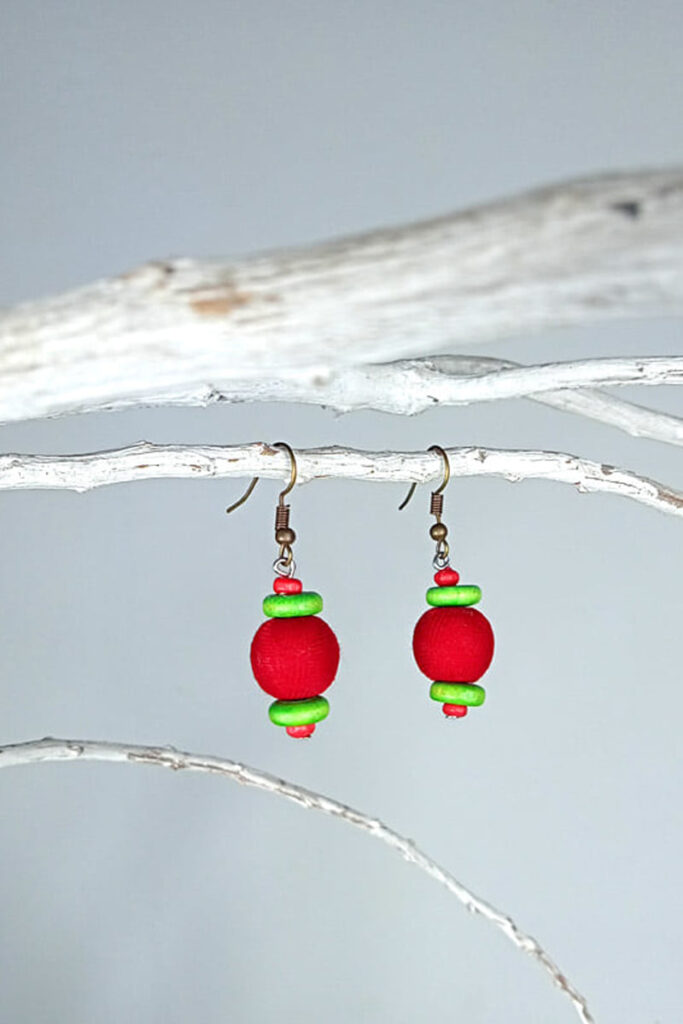 Fashion designers use these garments to represent various aspects of the Liberation War's history. Numerous quotations from Bangabandhu's March 7 speech were presented, as well as poems and songs from the liberation war and images of various liberation war installations.
Bengali is said to have thirteen festivals over a year! I'm looking for any occasion. That is the point at which the festival begins. This is not entirely incorrect. Several aspects of Bangladesh's celebrations have changed significantly over the last decade, particularly in the previous decade.
Along with Eid-puja, Pahela Baishakh and Pahela Falgun are lavishly celebrated. In addition, even national holidays are widely observed, such as International Mother Language Day, Independence Day, and Victory Day.
It gained considerable clout in the fashion world. The eternal red-and-white of the Bengali New Year, the red-green of the flag, and the black-and-white of mourning and purity all take the place of the spring festival's joyous red-yellow. As a result, these hues have become synonymous with these celebrations! Hence, fashion houses have created a slew of red and green garments and accessories for this occasion.
This special dress is not limited to sari or Punjabi only. Red-green is also seen in fatwa, t-shirt, salwar-kameez and tops. The garments are made keeping in mind the needs of all classes of people. So the price is affordable.
The price of a sari starts at 550 takas. Females will pay between 450 and 600 takas, while males will spend between 350 and 650 takas. You can purchase salwar-kameez for between 1250 and 4500 takas. If you wish to buy a scarf, you will receive between 180 and 450 takas. Boys will pay between 750 and 2500 taka for Punjabi and 180-350 taka for a T-shirt. Children's clothing is also available in a variety of styles. The garments' prices vary according to their size. This is a shopping guide!
The outfit
Now let's talk about cosmetics. I want to show you soft and beautiful on Independence Day. Since it is very hot, you have to pay special attention to the decoration. Appearance- Apply foundation to match the colour of the skin. Make sure that the neck, neck and hands are not left out. Because no matter what shirt, fatwa or sari you wear, these parts will stand out. Now choose the compact.
According to the individual's skin tone. If your complexion is fair, use compacts in rose, gamrangara beige, and olive green tones. Due to the dress's reddish-green hue, the day of blush is also reddish. You can decorate the eyes with a combination of red and green. Alternatively, you can use shades of red or green. You can use any shade of golden beige as a highlighter. Apply kajal or eyeliner in a manner consistent with the size of your eyes. Lips should be painted beautifully, and lipstick applied appropriately.
Any natural shade will suffice for those who prefer not to wear red or reddish lipstick. Later, remove a tip to add volume to the outfit. Along with red, it can be red-green or any other standard clothing colour. Due to the heat, you may wish to wear a headband and flowers. The flower may be a red rose, gerbera, or zinnia.
The jewellery
If you wear a red-green sari, you can also wear earthen jewellery. You can also wear stone or beaded jewellery. If you wear large and heavy earrings in the ears, keep the neck empty. Wear hand-filled glass red-green bangles. If you want, you can wear bangles with stones effortlessly. Those who wear fatwa can use total bracelets. Accessories, not just clothes and makeup, keep an eye on additions; everything else you will wear with the dresses! Bags and shoes should match the outfit. Although not wholly red, use bags and shoes with a touch of red. It is better not to use green colour in the case of bags. Presenting yourself beautifully is important for any occasion. So not aggression, softness be your identity!