Animesh Roy became famous for singing Hajong language song 'Nasek Nasek'. Coke Studio Bangla's first song has been watched by 10 million people in just one month of its release. MD. Murad talks to Hajong singer Animesh Roy.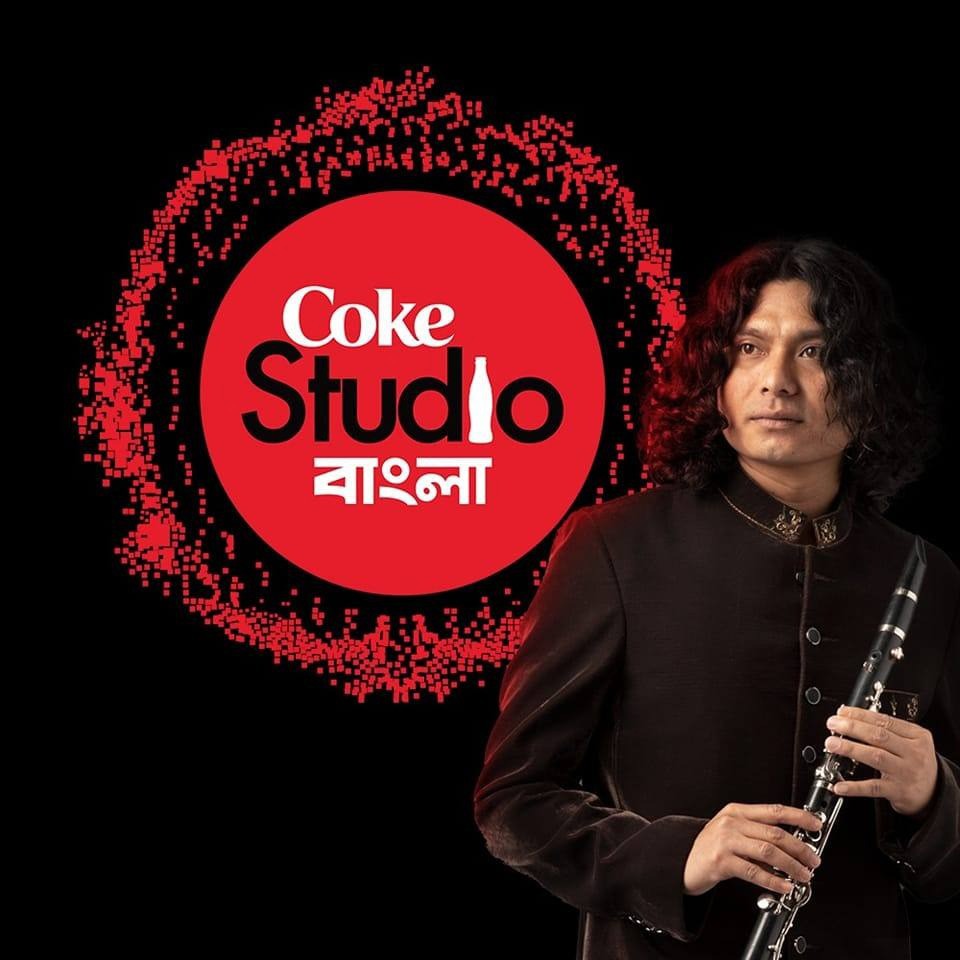 Cinebuzz Times: The first song is so responsive, how do you feel?
Animesh Roy: It's actually unexpected. People get love slowly, and in a very short time we will get a lot more love, I didn't think so.
Not to mention the love that my university teachers are giving.
Cinebuzz Times: You are also the lyricist of the song, what does 'Nasek Nasek' mean?
Animesh Roy: Yes, I wrote it. 'Nasek Nasek' means, dance, dance. Dancing has been called in the song. Writing the song in 2016, I also sang in a few places. The performance of 'Coke Studio Bangla' introduced me anew.
Cinebuzz Times: If the context of the song were to say …
Animesh Roy: A festival is celebrated in the greater Mymensingh and Sylhet areas where the Hajong community lives. I wrote the song centering on this festival. There is a leader in Hajong society. Who is rich. Moral urged everyone to cut paddy. Then he said, I can't give you money, but I will give you food. One part of the festival is called 'Karma Sangeet Paraya'. At that time there was rejoicing, dancing was called. This song revolves around that time.
Cinebuzz Times: How did you get the opportunity at Coke Studio? If you told that story …
Animesh Roy:I record songs and post them on Facebook. I was contacted three or four months ago by the advertising agency Gray. I talked to Arnab Bhai (Sayan Chowdhury Arnab). He listened to my Bangla songs, he became interested in it after listening to 'Hajong'. Nasek Nasek has been made in the final Adit Rahman concert. Everyone at Coke Studio Bangla, including these two, fascinated me. Such is the heart of a good man.
Cinebuzz Times: Which artists will sing in Coke Studio Bangla?
Animesh Roy: I have heard that all the talented artists of the country will sing here. In the first season, there are many including Mumtaz Begum, Mizan, Bappa Majumder, Dilshad Nahar Kona, Panth Kanai. More talented artists will come next season.
Cinebuzz Times: How many days after the song will be released here?
Animesh Roy: As far as I know, Coke Studio Bangla will release one song every month. The 10 songs that have been made will be released once a month this year. The second season will probably start very soon for next year. Now the work of selecting the song is going on.
Cinebuzz Times: How did you start practicing music?
Animesh Roy: Family wise we are associated with music. My grandfather used to sing. He used to create new songs. Parents have also practiced Hajong songs in that style. As a result, love for music is born in childhood. Growing up, when I understood music, I thought I would try to sing Hajong. I write and compose the song 'Nasek Nasek' from that thought.
Cinebuzz Times: Singing on YouTube. Ever thought you could come this far?
Animesh Roy: I'm actually a music person. I am studying music at the National Poet Kazi Nazrul Islam University. I am doing masters in folk music. Corona doesn't spend time sitting at home. There is space on social media. Something can be done. I started uploading songs on YouTube-Facebook to keep the song practice right.
Gradually I continue to get the love of the people. But I could go so far, I didn't really know it. Everything has been possible due to the love of the people. People like Arnab Da know me and call me because they have heard my song.
Cinebuzz Times: The talented singer has also sung at the concert of musician Parrtho Barua. Want to know that experience …
Animesh Roy: This is the same story. They saw my song on Facebook, then called. There I repeated my song 'Mon bhala na re tor pirit bhala na'. I went to Parthar Music Arrangement, it was a great pleasure. After the publication, I have received unimaginable response from people. In fact, the collection of folk songs is huge. Even then I wanted to create an entity of my own. That's why doing basic songs.
Cinebuzz Times: Do you plan to do something for your ethnic group Hajong?
Animesh Roy: Now I'm not saying I got acquainted, it's something I've been thinking about for a long time.
In our various festivals, India plays indigenous songs and dances. We are behind from that place. The small ethnic groups of our country do not have such songs. We compose songs, we practice. But they are not recorded. It doesn't even come out publicly in the form of official songs. As a result, the Hajongs cannot rejoice in their own language.
I had regrets about it. The song 'Nasek Nasek' will erase that imperfection even if it is a little bit. I also have a lot of Hajong songs in my family. But they are not coming out in public. I have a wish. I will give some songs as gifts to Hajong people. I will try to highlight Hajong culture.
Cinebuzz Times: I would like to know about your own song
Animesh Roy: Not too many songs written and composed by me. I will actually write songs, compose melodies; I never thought of it that way. I'm singing like myself. I am trying to write some feelings in the space of this and sing in tune. The number is very small. But my family has a lot of songs. I will work on them in the future.