Sabrin Afroz Tisha
The shops are crowded. Many festivals did not take place due to the Corona epidemic. This time there are no such restrictions. And that's why people are flocking to shopping malls to buy their favorite clothes for Eid. Since it is Eid in summer, there are some things to keep in mind while choosing clothes.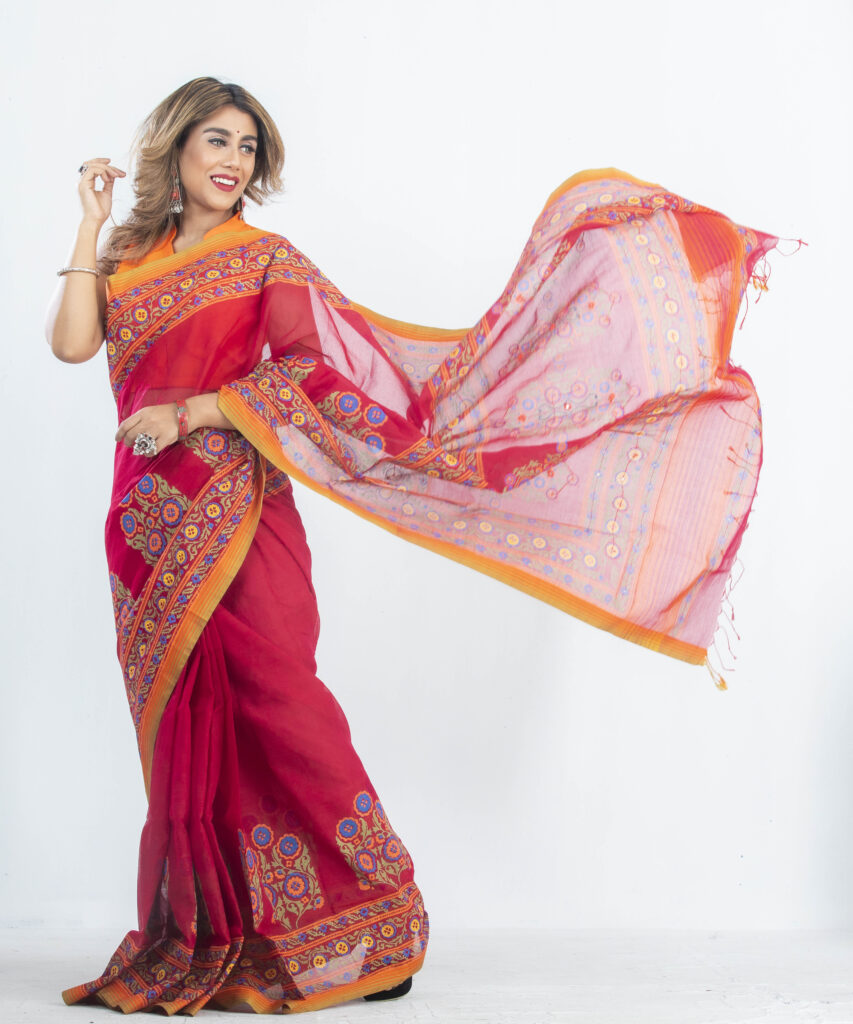 Eid Clothes
In the case of warm clothing, it is important to keep an eye on the clothes. At this time the most suitable is cotton cloth. It will take less heat, as well as comfort. It will not be at all uncomfortable to walk around all day. Thin weaving and khadi cloth are also comfortable at this time. In addition to cotton fabrics, linen, dhupian, voile, muslin, chicken fabrics are suitable for heating. Since it is a festival, its amazement must be retained. In that case you can wear artificial muslin or thin cotton.
Clothing color
The color is as important as the fabric when choosing clothes in hot weather. Even if you can wear clothes of any color in winter, it will not work in summer. At this time choose light colors including white, light pink, azure, light yellow, gray, light purple, light blue, brown. Clothing in white and other light colors absorbs heat and calms the eyes. At this time do not wear too bright and dark colored clothes. Light colored clothes will make you look the brightest.
Comfortable clothing
One of the purposes of using clothing is comfort. Clothing that will make you uncomfortable will definitely not last long. It will be uncomfortable to wear tight fitting clothes at this time. So choose a little loose clothing. You can wear a necklace without a collar instead of a Hynek. It will be comfortable. It is better if the sleeve is short. Full sleeves or three quarters will not give much comfort in hot weather.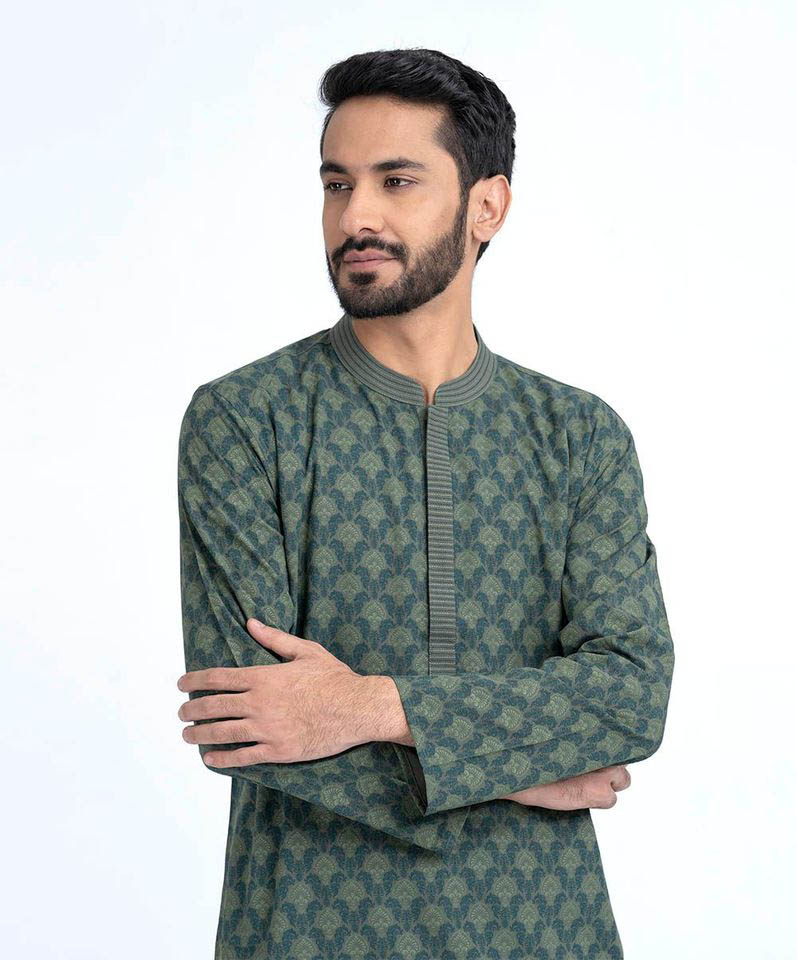 Boys' clothing
Cotton cloth should also be given priority in the dress of boys for Eid. You can buy Punjabi, shirt, fatwa in this cloth. Clothing designed for batik, vegetable dye, tie-dye, subori, screenprint, block etc. will be available. At this time, buy a casual shirt instead of a formal one. These are comfortable and fashionable in summer. You can wear half sleeve shirt instead of flower sleeves. You can choose light blue, gray, white, off-white, olive etc. as the color of the dress. Cotton Punjabi is good for Eid prayers or invitations.
Punjabi is the main dress of boys for Eid. So comfortable and always usable Punjabi boys are more preferred now. This time the boys are choosing different types of crafts in contrast and buttons in Punjabi. Some fashion houses have used natural colors in boys' clothing. Besides, Punjabi of Jamdani motif and Punjabi of kantha stitch have also gained popularity among the buyers. Natural colors like pomegranate peel, turmeric, chlorophyll, onion etc. have been used in boys' clothing. The price of Punjabi in fashion houses will be 1 thousand to 4 thousand rupees.
Young women's clothing
In addition to sari, salwar-kameez, this time the young women are quite fond of western style clothes. The designs and cuts of the kurtis, tops, etc. of the young women have changed. Many types of layers have been used in shirts. This time too, the long-sleeved shirt has become predominant in Eid fashion. Girls prefer harem pants, palazzo and dhoti pajamas with tops or short shirts.
Tops, fatwa, salwar kameez, blouses, kurtis, whatever, girls now prefer asymmetrical cutting. And since it is a hot Eid, everyone is trying to make Eid clothes comfortable. Buyers are likely to call everyone who looks appropriate, if there are only a few.
A salesperson of Bashundhara branch of fashion house La Reve said,
`The demand for kurtis and tops is high this time. Besides, many people are also choosing gown style shirts, long pattern frocks and shirts. '
Besides, many are also choosing gown style shirts, long pattern frocks and shirts. It was seen that the fashion houses have been designed with hand embroidery, machine embroidery, skin print and yarn work on shirts, kurtis and tops. Moreover, the use of Jamdani motif has also been observed. There is also a difference in the design of girls' shirt sleeves. Fringe sleeves, tulip sleeves, bell sleeves, circular flan sleeves, drop shoulders, cold shoulders, tie sleeve sleeves have attracted the attention of buyers. So the fashion houses have put more emphasis on the sleeves of clothes. In this case, the rest of the clothing has been kept absolutely normal.
The most eye-catching frill design sleeves. This time a number of garments have been made by mixing domestic and international styles. For girls there are gypsies, short tops, chained salwar kameez etc. On the occasion of Eid, some fashion houses have made Lawn Formal. However, the price is a little higher. These are available at 10 thousand to 12 thousand taka. Most of the young ladies prefer bright and dark colors for Eid. So many fashion houses have given preference to bright colors in this hot Eid.
This time the collection of cotton and linen is more in the fashion houses. Cotton saris, single kameez and tops are being sold here for between 1,050 to 5,000 taka. It is hot and there is a possibility of rain on it, so many young women do not want to wear sari this Eid. The demand for hand-made muslin sarees is high this time. Katan sari is also on the list of many favorites. Many are also buying silk katan, chennai katan and benarsi katan. Many are also buying embroidered, skin printed linen or cotton.
Many are also buying sari dyed in jamdani and tissue cloth. Depending on the type of sari, sari is being sold in fashion houses for 1,050 to 19,500 taka. The symbol of whiteness is white. Although you do not want to wear white clothes on Eid. However, some buyers are fascinated by the hand-designed sari with white yarn on white muslin cloth.