Recently, we have seen a few traumatic instances of toxic relationships between teachers and students in which the teachers portrayed themselves as the students' adversaries. In many cases, their aggressive behaviour toward students and threats to ruin their careers cause them to harm themselves or engage in self-destructive behaviour.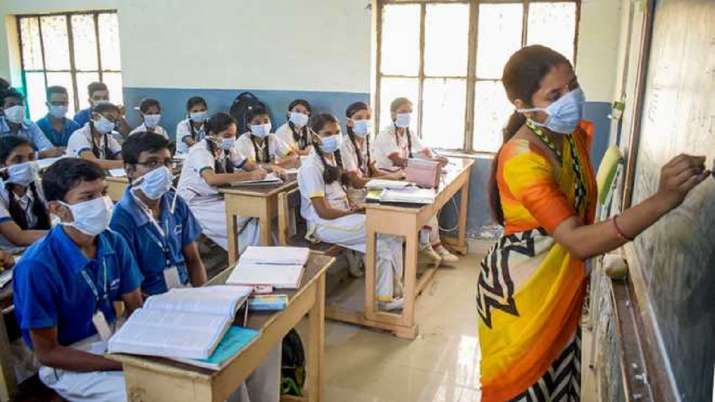 As the COVID-19 pandemic continues, trauma, stress, and anxiety are frequently experienced. Students must deal with housing and food insecurity, loneliness brought on by school and company closures, unpredictability brought on by parents losing their jobs, fear of contracting the coronavirus, or grief over losing loved ones to it.
In addition to worrying about how to teach academic material and for the welfare of their pupils, educators are also dealing with their own personal pressures, which can eventually weigh on their wellbeing.
Despite all of these difficulties, teachers and students nevertheless make an effort to stay connected to their schools and one another. Students' motivation levels can be significantly increased by having positive interactions with professors and other faculty members. More robust social skills, positive behaviour, and greater academic engagement are all characteristics of students with access to more solid relationships.
Unfortunately, far too many pupils lack this opportunity. Less than one-third of middle school students in a big, varied district reported having a close relationship with their instructors; by the time students reached the 12th grade, that percentage had fallen to 16 percent. Even fewer students report close relationships with their teachers from low-income homes.
These ties were lost for many when schools ceased operations in March 2020. But overcoming the stress and missing or incomplete learning that follows for several months will require the development of trusted relationships.
According to estimates, up to 3 million pupils are no longer attending school, are hard to locate, or have stopped attending altogether. In addition, according to research, as many as 1 in 5 students in some regions did not engage in virtual learning during the spring semester. Therefore, it will be more critical now and in the coming months than in prior school years to establish and sustain strong "developmental relationships" that re-connect pupils with adults in school facilities. Teachers cannot catch up with kids without these ties and relationships built on trust.
In Bangladesh, instructors dominate students, frequently treating them unfairly and unequally, and bullying and abusive behaviour are too typical. In addition, students' shifting attention from gaining knowledge to finding a career produced increased distance, leading to a steady decline in the faculty-student connection.
A study done at Dhaka University found that 76% of respondents felt that the teacher-student link is now based on libel, 15% regard it as a responsible relationship, and 9% perceive it as a self-centred relationship. The nature or kind of this relationship is determined by the teacher's nepotism, political affiliation, and regionalism.
The old system, the distance between teacher and student, and the monologue style of teaching and learning all work against Bangladesh's friendly learning environment.
The most effective instructors can maximize each pupil's learning capacity. They know that building wholesome, respectful connections with their kids from the first day of the school year is the key to maximizing their potential.
Establishing trust with your kids can take a lot of effort and time. But, over time, great teachers develop into experts. They will tell you that encouraging academic success depends on building strong relationships with your students.
Early in the school year, you must gain the respect of your students. A thriving classroom with possibilities for active, engaging learning is one where there is mutual trust and respect.
Some educators are more adept at establishing and maintaining a strong student bond. However, by regularly incorporating a few straightforward tactics into their classroom, most teachers can make up for a weakness in this area. Here are some tactics you can use.
Give a structure
The majority of children welcome structure in their classroom. It increases learning while giving children a sense of security. Conversely, lacklustre teachers waste important instructional time and frequently never win their pupils' respect.
Early on, teachers must establish explicit expectations and model proper classroom behaviour. It is equally important for kids to understand that you enforce boundaries when they are crossed. Last but not least, a controlled classroom has little downtime. There should be little to no downtime and many interesting learning activities daily.
Teach With Passion and Enthusiasm
Students will respond favourably when a teacher is enthused and passionate about the material she is presenting. Excitation spreads easily. Students will buy in when a teacher enthusiastically introduces new material. They will become as enthusiastic as the teacher, resulting in better learning. When you are enthusiastic about the subject matter you teach, it will show in your classroom. Why should your students be excited if you are not?
Strive to be Positive
Everyone, including instructors, has bad days. Everyone experiences personal struggles that can be challenging to handle. Your personal problems must not hamper your capacity to educate. Every day, teachers should enter the classroom with a cheerful outlook. Positive thinking is expanding.
Students will typically behave positively if their teacher behaves positively. Conversely, nobody enjoys being around someone who is constantly negative. A consistently negative teacher will eventually irritate the students. However, if teachers are upbeat and constantly praising students, they will break through a wall.
Amplify Lessons with Humor
The process of teaching and learning shouldn't be dull. In general, individuals enjoy laughing. The regular lessons that teachers teach should include comedy. Sharing a practical joke relevant to the material you will be presenting that day may help with this. It could involve dressing up and learning a lesson while acting ridiculous. When you commit a stupid error, you might chuckle at yourself. Students will react to humour in a variety of ways. Because they enjoy laughing and learning, they will appreciate attending your class.
Positivity in learning
It should be exciting and enjoyable to learn. Nobody wants to spend time in a classroom when lecturing and taking notes are common practices. Lessons that are original, captivating, and give students a sense of ownership over their education are well-liked by students. The kinesthetic, hands-on learning methods that allow students to learn by doing are popular. The students receive lessons that use technology and are active and visual.
Take Advantage of Student Interests
Each pupil is passionate about something. Teachers should make the most of these passions and interests by incorporating them into their lessons. A great way to gauge these interests is through student questionnaires.
In addition, it would help if you came up with innovative ways to incorporate their interests into your courses once you know what they are. If teachers take the time to accomplish this, students will learn more overall and have greater participation and involvement. In addition, students will value your extra effort to capture their interest in the learning process.
They Deserve Respect.
If you don't respect your students, they won't respect you either. Never shout, be sarcastic, pick out a student, or try to embarrass them. These actions will cause the entire class to lose respect for you. Teachers ought to behave professionally in all circumstances. Individual issues should be addressed respectfully but firmly and authoritatively. Every kid must be treated equally by teachers. There can be no favouritism. All students must be subject to the same rules. A teacher must treat students fairly and consistently