On this day, everyone wishes to dress up in traditional Bengali clothing. The message's arrival for the Bengali New Year is known as Boishakh, occurring after the previous year. And the Bengali celebration is known as Boishakh. Individuals of all ages excitedly meet celebrations for the first day of the Bengali year.
Boishakh dress for girls:
Everyone is busy welcoming the new year. Girls dress up in red and white sarees.
A crimson point on the forehead, a garland of carrot flowers, and a handful of multicoloured glass bangles. With this kind of Boishakh costume, you don't need anything else to make yourself stand out.
In fact, everyone, regardless of caste and religion, likes to wear Bengali dress on the first day of Baisakh. And saree will come first in Bengali dress. And in the case of sarees, the handloom trend occupies the current market.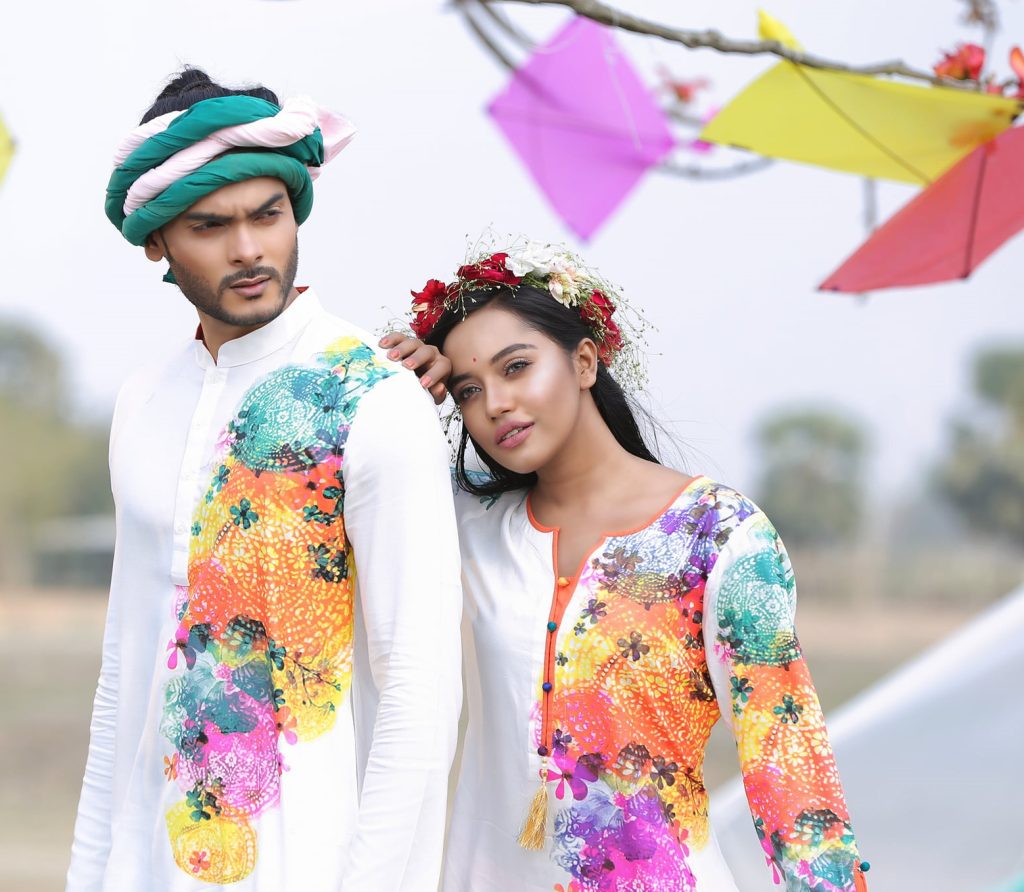 Handloom sarees are available in the market in the very simple, beautiful colour craft. Since it's summer, heavy sarees or sarees with embroidery work are not trending now. The beautiful handloom saree is a colour, and the different aspects of Bengali culture are added.
The inside is the same, but the skin is a different colour. These sarees are trending now. Apart from sarees, salwar kameez is on the list of women's preferences. These kameezes will have red and white along with other colours. Western-style fittings are added to the boishakh kameez fashion. These clothes are not only made in the traditional style, but by adding new fashions, Baishakh is being coloured in new colours. In that continuity, the fashion houses have added the fashion of different countries to Boishakhi kameez.
Boys Wear for Boishakhi Festival:
Punjabi mainly dominates the selection of clothes for boys during the Baisakhi festival. And Punjabi has a lot of red and white. White Punjabi can have red embroidery, work or light stitching. Punjabis usually have jobs in their throats and hands. Block-batik work is also seen in Punjabi.
But now there are several changes in fashion. First, other colours have found variation in the red-white space. Purple, green, orange, and blue are also attracting fashion attention lately. However, the value of white always prevails over all colours.
Many boys like to wear jeans along with Punjabi. However, many people keep churidar pyjamas on their favourite list. Koti will also adapt well to Punjabi. Along with Punjabi, crores are now available in various fashion houses. If you don't want Punjabi, you can wear a bright kurta to make a difference in fashion.
Apart from the Punjabi Kurti, shirts are also prevalent these days. Boys prefer shirts designed in light colours, usually for comfort. T-shirts are also available. Various fashion houses have already launched Boishakhi clothes for boys.
Since Pahela Boishakh means a whole day spent with the festival, the loved one is with that day. You can wear matching clothes if you want. But it can be said that clothes of the same design, the same colour will distinguish you a little differently from everyone.
It is very important to choose shoes to match the outfit. Since it is likely to be hot throughout the day, it is necessary to choose such shoes so that the feet do not sweat. It is more appropriate to wear slippers at this time. Then there will be no possibility of feet sweating. And since you'll be walking all day, slippers will be more comfortable.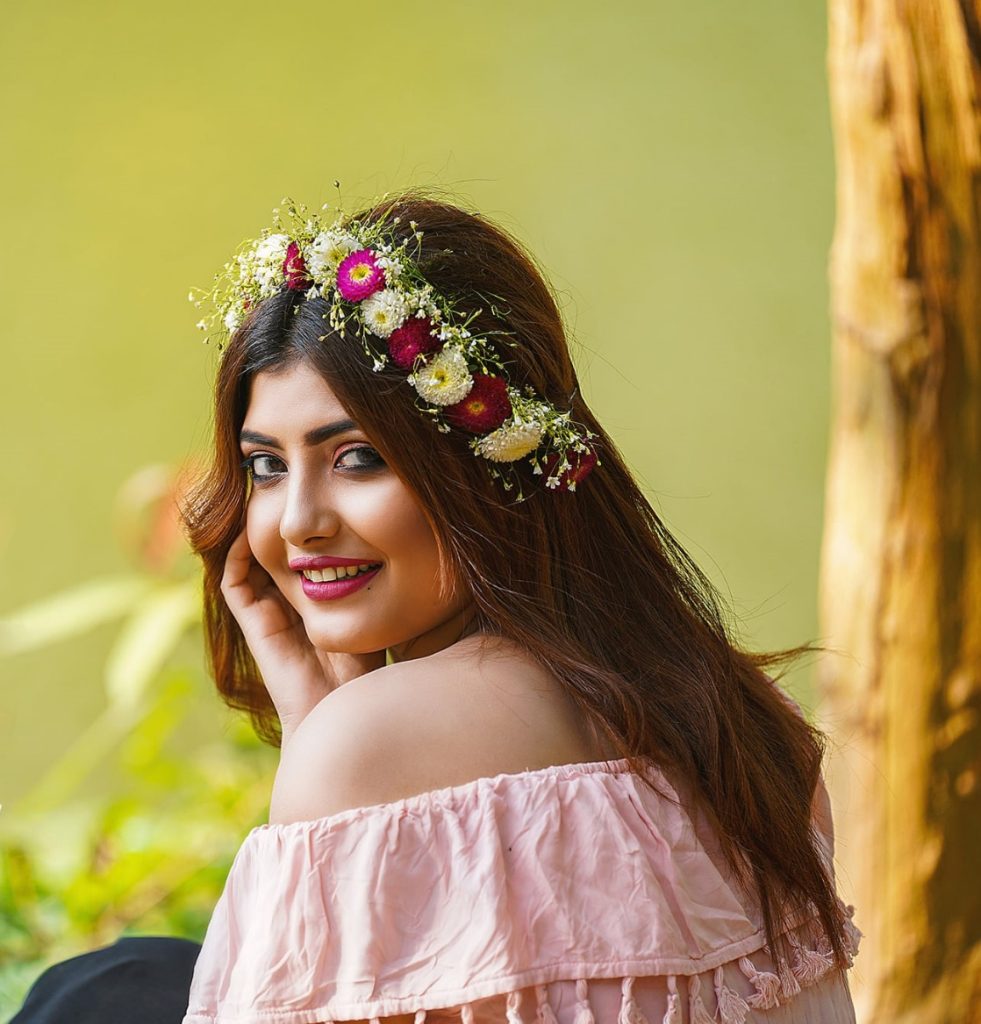 Baisakh jewellery:
When Baisakh comes, jewellery shops get crowded. You can buy bangles, necklaces, and pendants matching your favourite sarees.
You can also wear different jewellery with clothes like salwar kameez, single kameez, tops, skirts etc. Antiques are now reigning in half-fashion. Along with moduli and hansuli, antique necklaces resembling mangalsutras are also in high demand. Antique bangles are also selling more. Maduli's collection includes beautiful jewellery to add colour to the Baisakhi outfit. These include clay necklaces and earrings, long bead necklaces, wooden bangles, wooden necklaces, brass necklaces, and oxidized earrings. Also, glass bangles are closely related to the tradition of Bengaliana and the New Year. Modern girls feel very comfortable wearing bangles combined with other saree colours, namely red and white.
Boys outfit:
It can be said that boys do not care much about dressing compared to girls. The whole outfit is the clothes. However, no discount can be given on skincare as you have to stay in the sun all day. Therefore, sunscreen lotion should be applied so that the skin does not burn in the sun. Hair gel can be applied if desired. However, if there is a hair fall problem, it is better not to apply the gel.
You can wear a watch. Various types of bracelets for boys are available in the market now. Boys can wear them if they don't want to. And don't forget to wear sunglasses to protect yourself from the sun.
Ultimately your choice is the key on this festive day. So dress up differently and enjoy this first day of the year.