Shatkara is a popular fruit in the region surrounding Sylhet. Shatkara can use all kinds of curry, but one traditional dish is "Beef with Shatkara", especially with "kurbani" beef in Eid-ul-Adah. In Sylhet, Satkara is renowned for its ability to entertain guests. With Satkara, numerous ceremonies are performed. It is cooking with beef yields a flavorful dish with an intriguing aroma. The most common ingredients in the popular khatta (soup with sour) are satkara and cow bone bones. Also created are meat roasts. It is highly valued for its aroma in the district of Sylhet. Shatkara is a Himalayan fruit native to Assam, India. In the Indian state of Assam, the first Satkara trees were planted. Early in the eighteenth century, this fruit was first cultivated by amateur farmers in the region. It grows in the states of Shela, Meghalaya, Tripura, Mizoram, and Manipur in the northeastern region. The fruit is also cultivated in the border regions of Jaintapur, Beanibazar, Gowainghat, and Srimangal in Sylhet.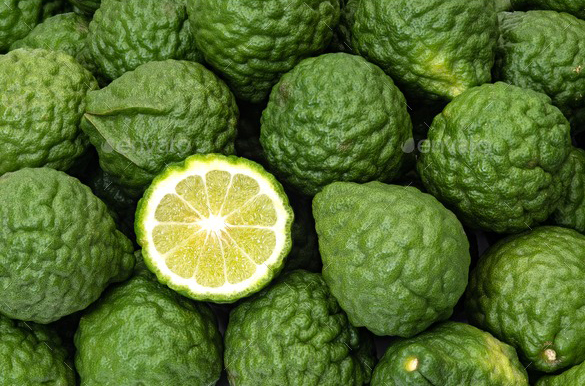 Currently, in many parts of Sylhet region, farmers are becoming self-sufficient by cultivating satkara commercially. As a result, one of the luxuries of Sylhet expatriates scattered in different countries is being exported in large quantities. Satkara is available in various markets in the Middle East, including Europe and America.
The leaves of Satkara are so different from the leaves of all other citrus fruits that it is possible to recognize the Shatkara tree by looking at a single leaf. This is because the leaves are divided into two large sections. A part attached to a branch. Only the first part of Satkara is big, which is not seen in any other citrus or lemon fruit. That is why it is possible to recognize the Shatkara tree only by looking at its leaves.
Beef recipe with satkara
Materials
2 kg of beef. Satkara 6 pieces. Ginger-paste 2 tablespoons. Garlic paste and a half tablespoons. Onion paste 4 tablespoons. Cumin paste 1 tablespoon. 1 teaspoon cumin powder. 1 tablespoon of turmeric powder. 1 tablespoon of chilli powder. 1 teaspoon of coriander powder. 6 whole cardamoms. 4 bay leaves. 5 pieces of wood sugar. 1 teaspoon of sugar. 1 teaspoon of hot spice powder. 7.6 green chillies. Half a cup of oil. Hot water as needed. Salt to taste.
Method
Heat oil in a pan and bring to a boil with hot spices. Fry brown with onion. Then add ginger paste and garlic paste and keep stirring with all the other spices except cumin powder. Once the oil rises on the spices, add a little hot water and salt. Now shake the meat for a while and cover it. Cook over low heat. Give a little water if needed. When the beef is half cooked, cover it with shatkara. After a while, reduce the heat and cover again with a little hot water. When the beef is cooked, when the oil rises to the top, open the lid, and you will see the nice smell of satkara coming out, and the broth has also thickened.
*Leave it for four to five minutes with green chillies and cumin powder, and serve.
* If you cut it into seven pieces, boil it in a little water for a while and use it; curry is not possible to be bitter.