Bangladesh won the Under-19 World Cup for the first time in 2020 after losing to India. Two years later, the Rockibulls' dream of winning the World Cup was shattered when they lost the quarter-final match against India.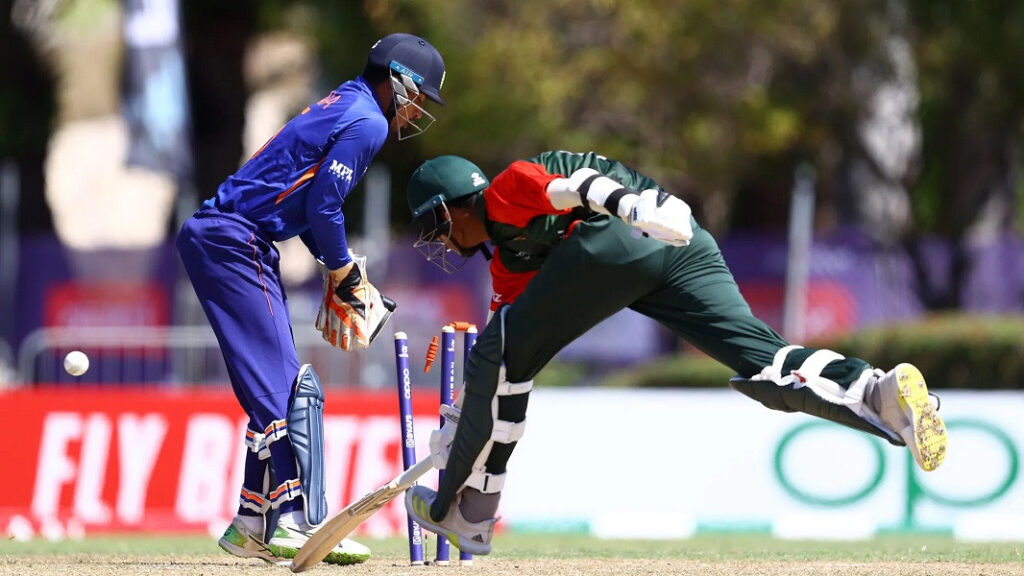 After losing the toss in the quarter-final match, the Bangladeshi youth were bowled out for 111 runs by the Indian bowlers. It would be an exaggeration to expect a team like India to win with so few runs. Although the bowlers raised some hopes, the Rockibulls had to leave the field with a loss of 5 wickets in the end.
Opening batsman Ankris Raghuvanshi scored 44 runs to ease the task for the rest of India's batsmen. Tanjim Hasan and Harunur Singh, two pacers, dismissed Harunur Singh, another opening batsman, but Raghuvanshi's determination did not hurt much. After losing four wickets to Ripon Mandal's great bowling, the Indian youth won with 5 wickets in hand in the unbeaten 20-run innings of captain Yash Dul.
However, the youth of Bangladesh could not show the game to retain the title in this tournament. In the first match against England, the Rockibulls were all out for just 96 runs and lost by 7 wickets. Daputa won the next two matches against Canada and the United Arab Emirates, but it was highly anticipated. Because, at this point, Bangladesh has a significant gap between the two teams. But after England, when the total members of the ICC again fell in front of India, the misery of batting came out of the Bangladesh U-19 team.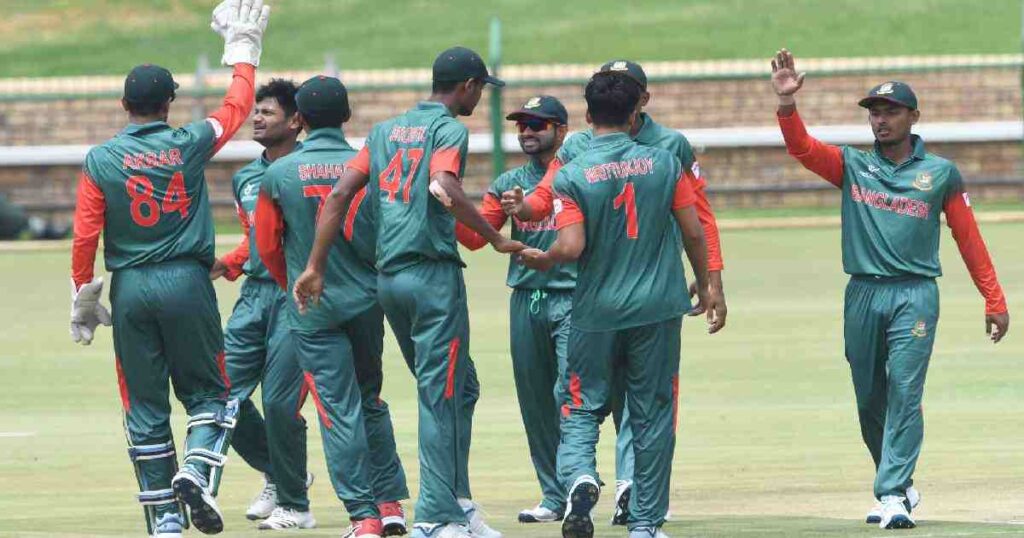 However, on the eve of the match, Bangladesh U-19 captain Rakibul said that the experience would be useful in this match as he had played against India in the U-19 Asia Cup a few days ago. Seeing the batting of Bangladesh, of course, it seems that, like that match, the fate of the Rakibuls is going to be lost here too.
The collapse, which began with the loss of opening batsman Mahfizul Islam in the second over of the day at the Sir Vivian Richards Stadium in Antigua North Sound, continued till the 24th over. At that time, Bangladesh did not have 6 wickets for 56 runs. SM Mehrab and Ashikur Zaman are credited with scoring 100 runs. The pair scored 50 runs for the eighth wicket. But after Meherab returned with 30 runs off 48 balls, Bangladesh's innings was cut short by adding 5 more runs. Apart from Meherab, only Aich Mollah (16) and Ashikur Zaman (18) scored double figures.
Almost all of India's bowlers have suffered from Bangladesh batsmen. However, left-arm pacer Ravi Kumar has done the main work. He is the one who brought down the first three batsmen of Bangladesh. He gave only 14 runs in 6 overs for 3 wickets. Left-arm spinner Vicky Oswal took 2 wickets for 25 runs in 9 overs.