Having a heavy meal at Sahri can lead to discomfort throughout the day. So try to eat light food during this time. Eat food that will not cause discomfort and will keep your stomach full for a long time. You can eat different types of fish broth with hot rice in Sehri. Today let's find out the recipe for cooking ai fish broth –
Recipe:
What it takes to make
Eyre fish- 3-4 pieces
Chopped onions – half a cup
Green chilli slices – 2 t
Ginger-garlic paste- 2 tsp
Chilli paste- 1 tsp
Cumin-coriander powder- 1 tsp
Turmeric powder- 1/2 tsp
Chilli powder- 1 tsp
Salt – to taste
Tomato- half of 1
Chopped coriander leaves- 2 tbsp
Hot water – 1 cup
Mustard oil- 4 tbsp.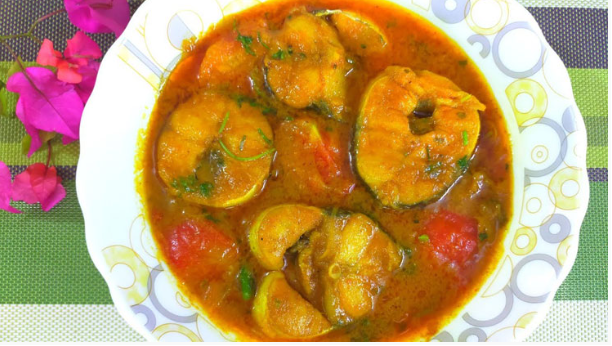 How to make:
Clean the fish and drain the water. Heat oil in a pan and add chopped onions. When the onion becomes soft, add turmeric and chilli powder. Then add ginger-garlic and green chilli paste. Grind well with little water and cumin-coriander powder and salt in quantity. Keep the stove's heat medium and grind the masala with little water. When the masala gets the oil, add the fish pieces. After a few minutes, flip the fish pieces.
Cover the fish and cook on a medium flame for 5 minutes so that the spices penetrate well inside the fish. Then lift the pot lid and add hot water to the fish. After a while, carefully flip the fish over. Add enough hot water and cover the pot for 2-3 minutes. When the broth thickens, chopped tomatoes, coriander leaves and green chilli slices are spread over it. Now close the oven and cover the fish for a while. Serve with hot rice.