RANZIT SARKER
Winter is the best time
Kuakata sea beach is located in the south of Bangladesh, also a beautiful green land. Kuakata is said to be the pilgrimage place of the traveling Piyasis. Millions of tourists from home and abroad flock to this Kuakata to watch the sunrise and sunset.
But how to go, where to go and where to stay? So here is a complete travel guide for you.
How to get there from Dhaka
Kuakata can go two ways. Waterways and roads. If you want to go by water, first you have to go to Dhaka Sadar Ghat. From there 4 state-of-the-art launches depart for Patuakhali every day. However, if you want to go to the launch at least one day before the launch ticket is better to cut.
Essential information for Kuakata travel
1200 to 2000 taka depending on the launch of single cabin. There is also a launch deck, which costs less. You can order dinner at launch or take it from your home if you want. The launch trip is very enjoyable.
You will be overwhelmed by the first trip on the launch. The launch leaves Dhaka between 4 pm and 6 pm. You will reach Patuakhali by 6 or 7 in the morning. The Kuakata bus leaves from Patuakhali bus stand every 1 hour from 8 am. The fare from the launch ghat to the bus stand is 25-30 taka.
If you want to go by road, you have to go to Gabtali bus stand. Two buses from Gabtali leave directly for Kuakata. In this case you can go directly to Kuakata by Ranga Prabhat bus. The bus is providing all the latest facilities including Wi-Fi. You can take this bus from different places of Mirpur 10, Purabisahmirpur.
The rent is not too high. You can go directly to Kuakata by bus for 1000 taka.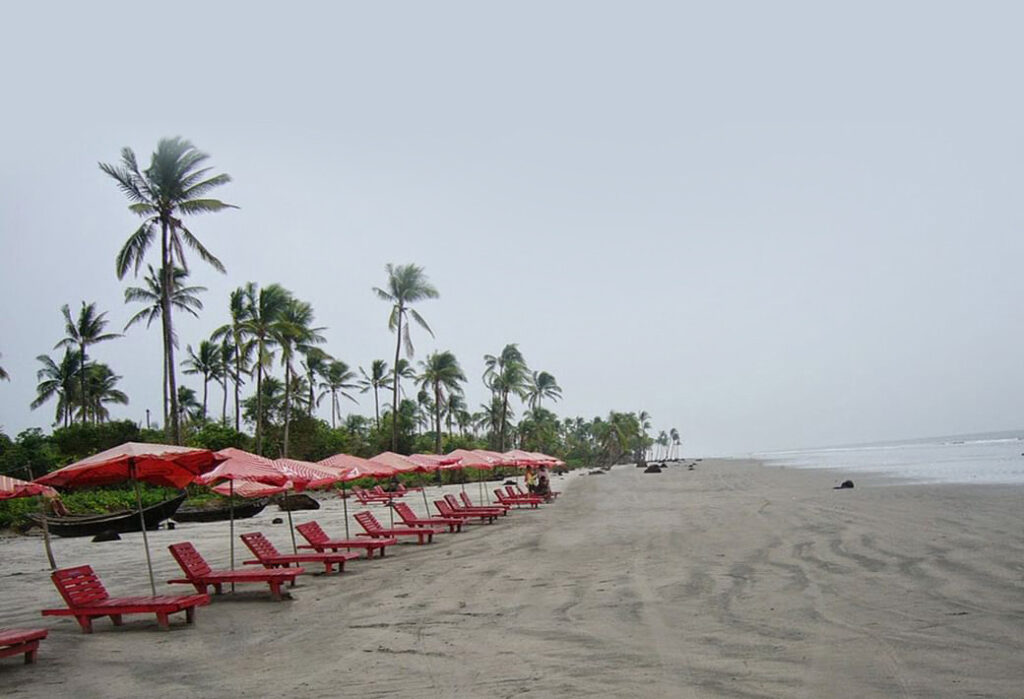 Essential information for Kuakata travel
The condition of the road from Patuakhali is very good. The fare from Patuakhali to Kuakata is 150 to 200 taka per person.
** One thing must be kept in mind, no bus goes from Patuakhali to Kuakata after 5 pm.
Where to stay in Kuakata:
There are many hotels to stay in Kuakata. There are two 3 star quality hotels. Moreover, there are government post bungalows. In addition, there are many good hotels of medium quality. Rent of single bed in these hotels starting from 300 taka. And for 7-8 people you can take a 4 bed room which will cost around 800-1500 taka. All the hotels are near the beach.
Where to eat:
There are many restaurants in Kuakata for food, but you must know the price before ordering.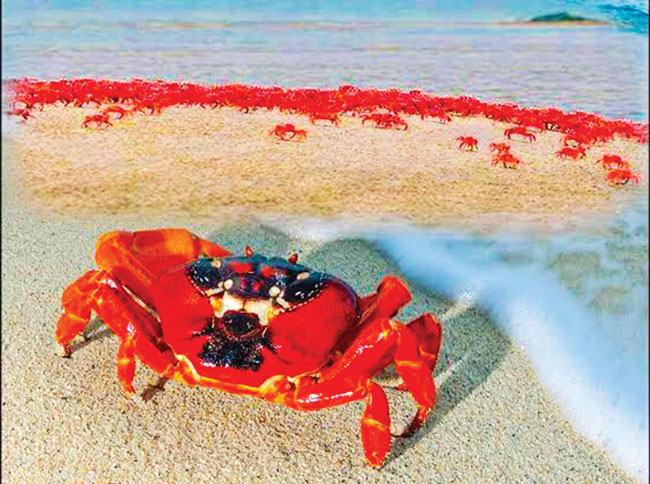 Never forget to visit Kuakata:
There is so much to see in Kuakata. There is a Buddhist temple near the beach that will blow your mind. Next to this temple is the famous well of Kuakata. Next to it is Rakhine Market. You can buy and sell from here. Here are all the impossibly beautiful looms. And the posara of Burmese Anchar.
At a distance of 6 km from the beach, there is another 3-storey Buddhist statue of the same height. Kuakata Eco Park is a short distance from the beach. Very beautiful park.
You can also take a trawler from Kuakata to the middle of the sea for a while. Some parts of the Sundarbans can be seen as a way to satisfy the thirst for milk.
Sunrise is another beauty of the sea shore. None of those who come to Kuakata miss this. If you want to see the sunrise, you have to wake up very early in the morning and go to a place called Kawar Char, some distance from the beach. You can go by motorcycle. He will never forget the sight of sunrise. Besides, you will see red crabs running around in Kawar Char.
Kuakata has a fishing village. On the west side of the beach. If you want you can come and see. And if you want to apply sea water on your body, then you can fall into the sea water without any hesitation.
There is no such thing as quicksand like Cox's Bazar. There is no other hidden pit. There is also good news for those who want to ride a bike on the beach. Bike rentals are available in kilometers. 10 per kg.
Conclusion
At the end of it all, you will see the heart-wrenching scene of the sunset in your mind with your loved ones. The biggest advantage of Kuakata beach is the solitude. The roar of the waves, the waves crashing on the shore will take you to another world. Never miss such an opportunity to unite with the sea.
If you want to see the sunrise, come back from Kuakata this winter season. Because, in the rainy season, you may not be able to see the sunrise because of the clouds.