Aishwarya Rai Bachchan is going to make a royal return to the screen as a queen. She will be seen as Rani Nandini in "Ponniyin Selvan One'. It is said that a lot of people are working to make Aishwarya the queen of the screen.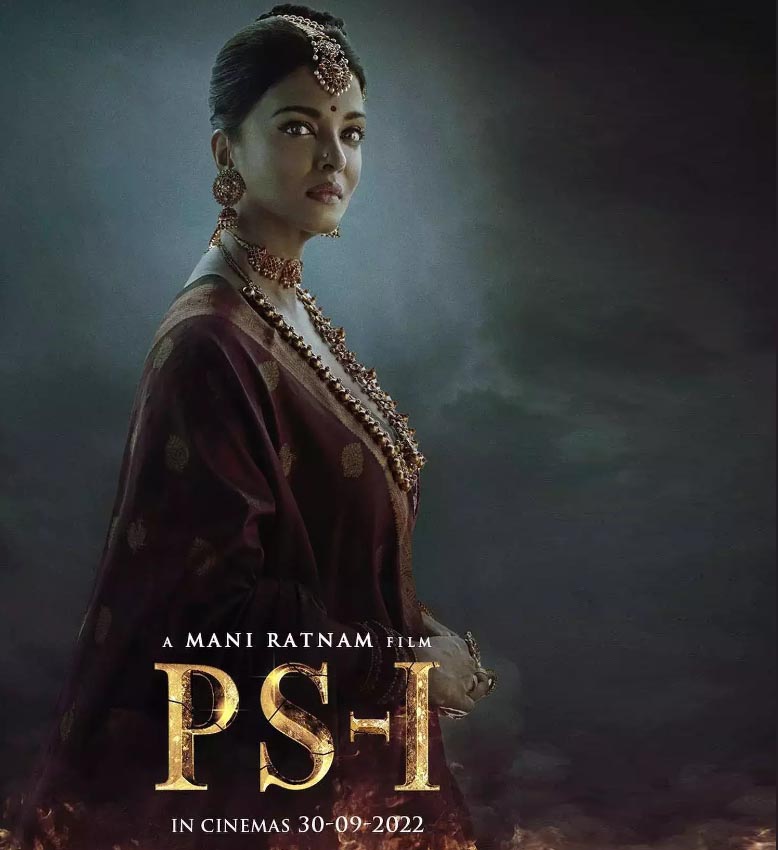 Mani Ratnam's 'Ponniin Selvan One' (PS One) has been buzzing around since its inception. Especially in this film, Aishwarya's appearance as Queen Nandini has increased the interest of moviegoers.
Recently, Bollywood megastar Amitabh Bachchan released the teaser of his son's wife, Aishwarya,'s film. And since then, the interest in Mani Ratnam's films has increased in the North and South. So naturally, Queen Aishwarya's immense beauty has responded to movie lovers.

The story behind the making of Aishwarya's ornaments in this epic drama film. 18 artists made Aishwarya's ornaments day and night for six consecutive months. Ash's queen Nandini's look is complete with the sparkle of this ornament. 
It is known that a company in Hyderabad was given the task of making the ornaments for this former Miss World. Aishwarya's jewellery is modelled after the 10th century Queen-Empress jewellery. Ash jhumkas, necklaces, and rings are made of kundan. In the poster for the film, the light of Aishwarya's ornaments caught everyone's attention.
Hard work is also hidden behind the making of this Bollywood heroine's clothes. In the film "PS One", Trisha will be seen in the lead role with Aishwarya in the film "One". It is known that Trisha ornaments are also specially constructed.
Director Mani Ratnam did not spare any effort for the film 'PS One'. From set design to costumes to VFX, he has spent a fortune on everything.
A huge set was seen in the teaser of this film. This expensive set has been built on a 10th century model. It is known that the budget of the film has exceeded 500 crores. The name of Mani Ratnam's film has appeared on the list of the most expensive Indian films. Aishwarya is going to return to the silver screen after four years with the film "PS One'. And it goes without saying that this is a great comeback for him. 
Because, on the one hand, he is in the mega-budget film of a director like Mani Ratnam, on the other hand, he will be seen in a dual role in this film. Apart from Queen Nandini, Aishwarya will also be seen as Goddess Mandakini. One of these two is again a grey character. So as an actress, Ash will get a chance to match herself in many ways. The film is based on the novel "Ponniyin Selvan' written by Kalki Krishnamurthy in 1995. The film will be released on September 30 in Hindi, Tamil, Telugu, Kannada, and Malayalam languages. Popular music director AR Rahman is directing the music for "PS One'. Other main characters in this film include Vikram, Karthi, Jayam Ravi, Sobitha Dhulipala, Trisha and many others.