Just two days after putting an end to days of controversy that stemmed from his signing a contract with Betwinner News, Shakib Al Hasan, on 13th august, was named the T20I captain of Bangladesh till the next T20 World Cup, to be held in Australia in October-November.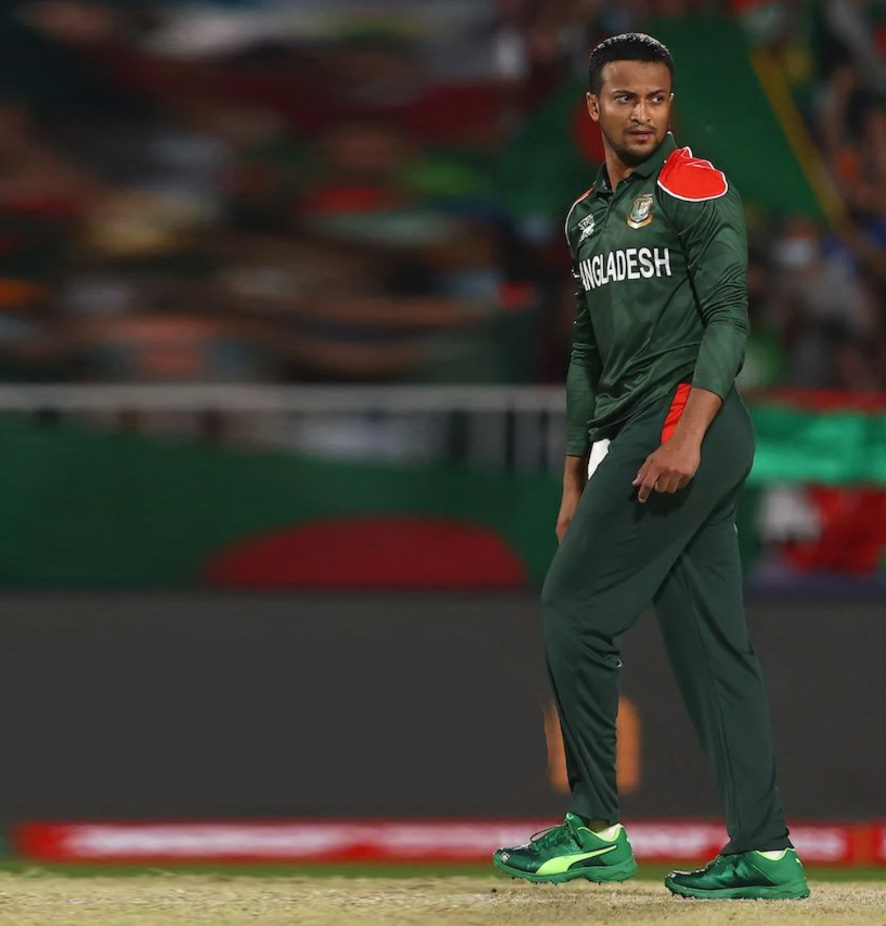 In what will be Shakib's third stint as Bangladesh's T20I skipper, the all-rounder will be leading Bangladesh in the upcoming Asia Cup, scheduled to begin on 27 August, a tri-nation series involving hosts New Zealand, Pakistan and Bangladesh, before finally guiding the Tigers in the marquee T20 event in Australia.
There was an air of anticipation regarding what decision would follow the meeting held at BCB president Nazmul Hassan Papon's residence in Gulshan. But, after over three hours of discussion between the board president, BCB officials, and Shakib, it was the 35-year-old all-rounder who came out with the upper hand, despite initially landing in hot water for his controversial deal with a betting-related site.
The primary purpose of the meeting was to demand answers from Shakib about why he had endorsed a betting-related site without informing the BCB about it beforehand.
However, instead of sanctioning the cricketer for violating BCB's code of conduct, the BCB opted to reward him.
It seemed as if the board's hands were tied in front of Shakib, which could be ascertained from what BCB cricket operations committee chairman Jalal Yunus said after the meeting.
"The logic [behind making him the captain] is that Shakib is still our best cricketer. We own him. He is not someone from outside the board or the country. He assured us in front of the board president that he won't do much in the future, and we agreed. So maybe compromising regarding such offences isn't a good thing even though he is our best cricketer because he did break the code of conduct. But [this decision was taken] for the sake of the team," Jalal said.
The Shakib issue, coupled with multiple injuries to the squad, had forced the BCB to delay the announcement of the Asia Cup squad till the last minute.
When the board finally announced a 17-member squad, it was almost clear that the board had stuck with its initial decision of choosing Shakib as Mahmudullah Riyad's successor as T20I skipper by overlooking the cricketer's shenanigans only because of a lack of available options.
Moreover, not only did the board reward Shakib, but it also justified the decision by saying that Shakib had unknowingly gotten embroiled in the controversial deal.
"The board president was present at the meeting. He said that Shakib endorsed Betwinner News, thinking it was an online news portal. It wasn't the right decision. After we explained that issue to Shakib, he understood that he had made a mistake and said that he had come out of that contract," Jalal added. Shakib did not face the media. He did not have to. But, without saying any words, he had said a lot and probably exposed the helplessness of the BCB. In fact, the cricketer, sporting his usual nonchalant demeanour, exited the BCB president's residence and blew a kiss to the cameras panned at him, leaving everyone as just mere spectators to whom he is not accountab