On Pahela Baisakh, the day is very suitable for getting close to loved ones and chatting with friends and acquaintances.
So there may be a little difference in dress. At the beginning of the dress, you must take care that the first Baisakh festival is going through intense heat. So on such a day, heavy clothes are completely inappropriate. You can become unique in light clothes. However, try waterproof makeup to beat the heat and keep the outfit for a long time. Take makeovers lightly during the day. But it must be matte.
Choose a neutral or light shade instead of using dark colors on your eyes. And to color the lips, take a gorgeous red lipstick. If you want to wear a traditional outfit with a saree, you will be complete with a red tip on your forehead.
Before starting the makeover, wash your face thoroughly with a face wash since you will go out in the hot sun! So take ice cubes and rub them lightly on the face and neck. It has less tendency to spoil the makeup. And fresh will be needed. Wipe the face with an astringent lotion or toner on a cotton pad. Then apply the cream you are used to.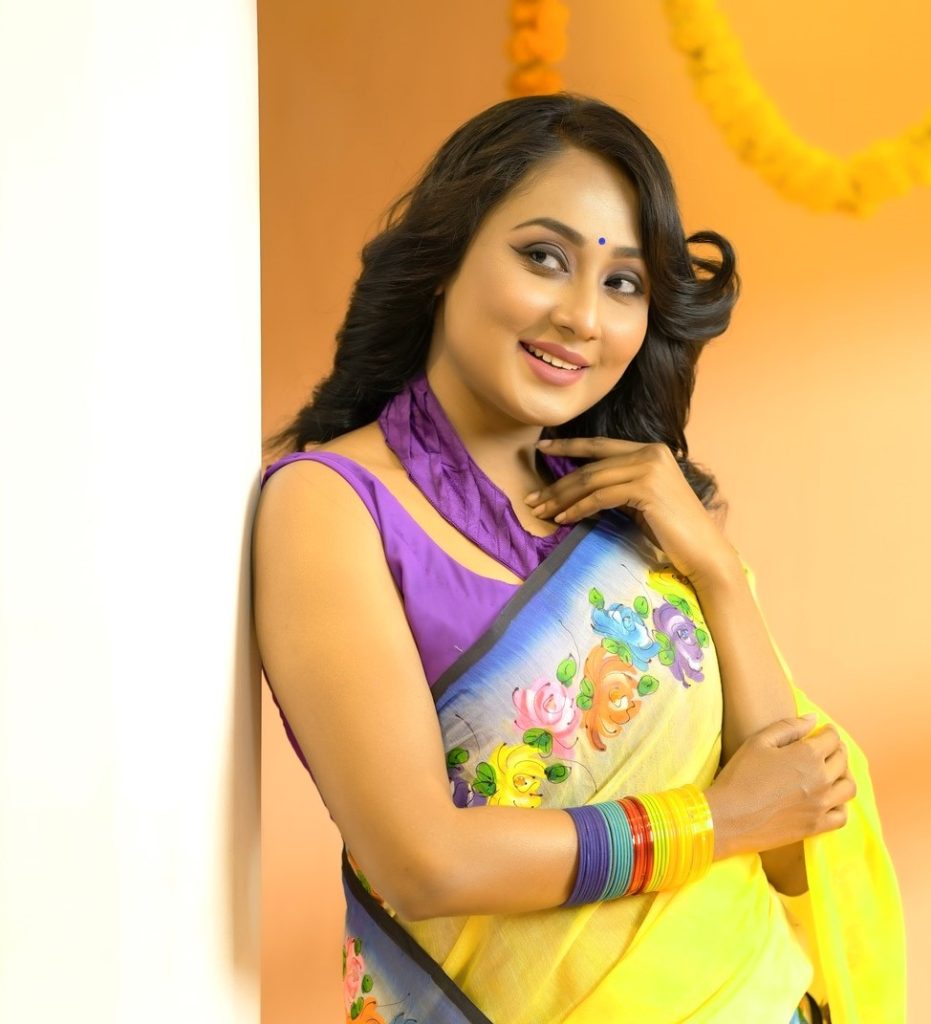 Use of sunscreen
You must use sunscreen in this Baisakh sun. A sunscreen with at least 50 SPF is best. Sunscreen should be used thirty minutes before going outside. Sunscreen also needs time to bond with the skin and provide protection. Therefore, please reapply sunscreen every 2/3 hours if you are outside for a long time.
If you have more spots on your face, you can use concealer. And for a flawless face, only foundation is enough. First, you can apply matte foundation if you want. Then, apply a small concealer and blend well with a sponge or brush to cover dark circles under the eyes and blemishes on the face.
Finally, apply compact powder. When the face makeup is done, the whole arrangement will be ruined if you don't put a light blush on.
You can use a light pink or brown blush to match your skin tone. Paint kajal to match the outfit on Paila Baisakh. Now if you give the suitable eyeshadow, the eye makeup will be complete. Loose petals look good but don't forget to apply mascara well if you don't want to apply petals. Line the lips with a lip liner to color the lipstick. Matte lipsticks are best in summer. If the eyes are dark, put light lipstick on the lips. Dark lipstick is also not bad to match the outfit these days. The Vyas will be full on the first Baisakh, the Satkahan of the woman's outfit.
Necessary advice
Paola Boishakh means colorful festival. On this day, the dress has a touch of bright colors.
The only difference is in makeup and accessories. You can wear a saree in different styles if you want to show yourself differently. A middle-aged person can wear a saree with cuffs, along with cuffs and round foreheads, to bring out the subtle beauty. If you want, you can wear a patchwork saree on this day. With tikli or nath, you can dress up in a completely desi style. Apart from that, not everyone is used to saree. If you don't want to be bound by a sari, you can choose salwar-kameez, kurta, fatwa, skirt and pyjama. You can make a ponytail or any other bun in these dresses by puffing the hair in front. You can style your hair during the day and leave it nicely set at night. Or you can tie the hair up and use any hair accessories. But yes, a kind of outfit while travelling. But the dress will not be the same during domestic events and entertaining guests. You can wear a skirt if you don't want to wear a sari-kameez in a domestic event. He randomly tied his hair and could wear a long pendant in his ears. To make the outfit completely Bengali, wear flat shoes or shoes.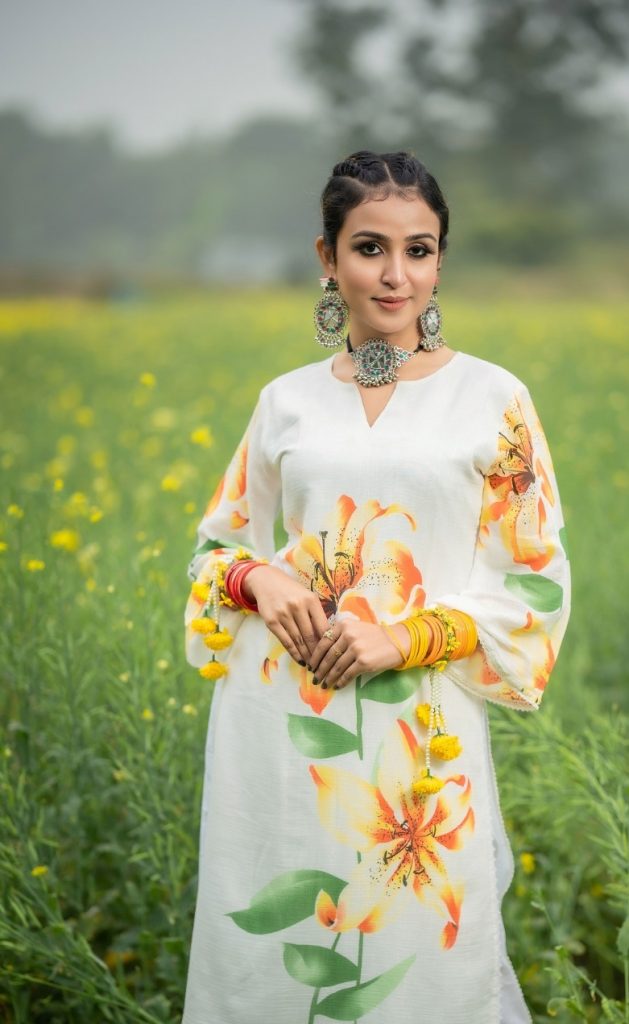 Take care
Be sure to follow hygiene rules. For example, rub ice on your face before makeup to make the look last longer. But it should be remembered that the dress should be light. Pahela Boishakh is the cultural heritage of Bengali. Teenagers and young people all meet in Mahamilan Mela. And it is worthwhile to present yourself in a beautiful and tidy way at that gathering. Following this tradition, there is a little difference in the New Year's dress. Besides red and white, some other colors have taken place in Boishakhi clothes.
Now Boishakh is no longer limited to red and white and has chosen other colors besides red and white.
The boys are not behind to show themselves a little differently in this festival. Pahela Baisakh is usually during summer, so it is hot. So the dress should be given in such a way that it lasts for a long time.