When it comes to eating, we often suffer from indecision. There is no shortage of good and bad foods for us. Sometimes eating the same food is beneficial, and sometimes it is harmful. Bread, rice, or fruit? Grain or liquid? Spicy food or salad? We have many thoughts about which is healthier and which is more beneficial to play. Those who rely solely on smoothies and juices quickly become bored. Because if you eat the same kind of food every day, you will feel bored.
If healthy foods are left out of the food list, you will start suffering from malnutrition. This will cause your bones to start to weaken. So it is not necessary to make a list of healthy foods. In this case, it is important to seek the advice of an expert. Things to keep in mind when making a food list-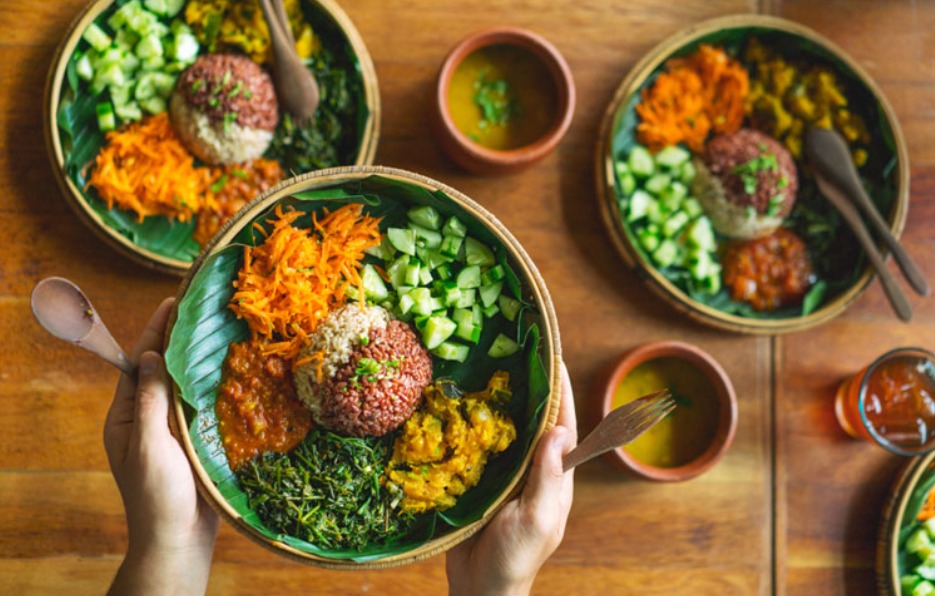 Make the salad delicious
For most, a salad means adding some leaves, tomatoes, and cucumbers to a bowl and sprinkling some salt and lemon on top. If one eats this food regularly, there will be a time of annoyance. So changing the familiar recipe can make the salad more delicious and nutritious. You can mix fried vegetables, pasta, lentils, chicken, shrimp or boiled eggs. This will make the salad more enjoyable for you.
Do not omit spices
Healthy eating is defined as using spices or eliminating many types of herbs from the diet. However, the spices found in our country are beneficial for our health. First, however, the amount must be understood. These spices will make the food healthier as well as more delicious.
Put bananas on the list
Many people stay away from bananas, mangoes, litchis or national fruits for fear of gaining weight. However, this is not true at all. Rather, these seasonal fruits contain various beneficial ingredients. It contains natural sugars. These fruits can be used to make various sweet foods or desserts. So put different seasonal fruits, including bananas, on the food list.
Bring innovation to cooking
It may not feel good to eat the same food every day. So try to bring innovation to cooking. Different types of food can be made with the same ingredients. You can learn them and try to make new food. For example, you can eat grilled or baked food instead of grilled. These are healthier.
Enjoy the food
Eat because you have to eat, don't eat like this. Rather learn to enjoy your food. Cook carefully. Garnish and serve at the end of the cooking. The mind will be happy. If you do not enjoy food, it will fail to reach the body properly. Stay away from any gadgets while eating. Focus on the food.