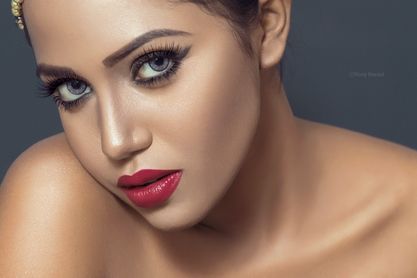 Just as the skin gets dry in winter, the skin loses moisture in the heat of summer. Moreover, the problem of sunburn, acne, rash etc., also increases during this time.
Retain skin moisture
The summer heat causes a significant amount of water to be lost through the skin. Hence, the skin is also subject to moisture loss. Because of the heat and humidity, you should drink enough of water. This summer, to keep your skin supple and glowing, make sure to drink lots of water and eat plenty of fruits and other foods that are high in water content.
Protection from the sun
Avoid the sun as much as possible between 11 am and 3 pm throughout the summer. Because at this moment, the sun's heat is at its peak intensity. Also, in this season, 20 to 30 minutes before leaving the house, sunscreen should be applied to the entire face and any exposed areas. If you are outdoors for an extended period, you should apply sunscreen multiple times daily.
Toner use
In the heat, keeping the skin's pores closed is crucial. Thus, daily application of toner is required. Toners constrict pores and maintain the skin's temperature. Therefore, using a skin-friendly toner throughout the heat is useful. Nevertheless, rose water can also be substituted for toner.
Water-base moisturizer
Many people think that it is okay not to use moisturizer in summer. But moisturizer is very important to keep the skin soft and retain the skin's moisture in summer. And to avoid the problem of skin becoming oily in summer, choose a 'water-based' moisturizer.
Avoid soft drinks
Ice-cold soft drinks are a favourite of many in summer. However, soft drinks contain a lot of sugar, which harms the skin and health.
In order to quench your thirst during the summer, you should consume water, lemon juice, raw mango juice, bottled water, or pure fruit juice. In this manner, the body will receive sufficient water and maintain the essential moisture level. In the summer, alcohol and caffeinated beverages should also be avoided.
Clean the skin twice a day
Even if you sit at home all day, you must clean your skin at least twice daily during this season. It is very important to cleanse the skin and use adequate moisturizer before going to sleep.
Exfoliate
It is very important to exfoliate during hot weather to remove dead skin cells and increase blood circulation. Different brands of scrubs are readily available in the market. From there, you can choose a mask that suits your skin or make your own exfoliating scrub at home.
Mixing together four to five tablespoons of flour, a pinch of turmeric powder, and a few drops of rose water, milk, or curd to form a thick paste is the first step in the process of preparing the scrub. The use of it as a scrub on the skin can be useful.
Sunburn care
Throughout the summer, the skin will not become burnt. Yet, burnt skin can be treated at home. A mask composed of flour, curd, and a few drops of lemon juice effectively removes sun tan. Lemon juice is quite helpful for eliminating sunburn and illuminating the skin.
Glowing skin even in summer
Papaya is very beneficial for skin care in summer. Mix two tablespoons of papaya pulp, one teaspoon of honey and one egg white, apply the pack on your face and wait 15 minutes. Wash off when dry. This pack will help to brighten the skin.
Keep the skin cool
Blend half a cucumber and a tablespoon of curd together. This pack will help cool the skin in summer. Apply on the skin and wait for 15 minutes and wash off.