By BKD Abir
Do you know that Bhutan, the land of lightning dragons, can be visited at a low cost by road? If you want to trip to Bhutan by road, you must first get a transit visa from the Indian High Commission in Dhaka. Remember, a transit visa is only valid for two weeks. This means that you have to apply for the visa at least 8 to 10 days before the day you start your trip to Bhutan.
How to get an India Transit visa
Let's talk about the required documents to get an Indian transit visa. Follow these steps:
Required Documents
• When filling the visa form, select visa type as 'Transit and Port by Road Changrabandha / Jaigaon.
• Two-inch by two-inch picture with white background should be glued with the form.
• Photocopy of NID or birth certificates, current electricity or gas bill at the present address last 6 months, photocopy of NOC (No Objection Certificate) for employees, trade license for traders and ID cards of students.
• Copy of dollar endorsement (200) or copy of bank statement (must have Tk 15,000).
• At present, the Indian High Commission of Dhaka also wants to see the hotel reservation papers in Bhutan. So you have to submit the paper of the hotel you have booked in Bhutan.
• Passport and its photocopy (passport must be valid for a minimum of 6 months). If you have had an Indian visa before, you will also need a photocopy of it.
• If you have an old passport, you have to submit it.
• Confirm ticket by bus in case of Shyamli or SR transport or any other transport to Burimari Border-Siliguri.
• Since you will buy a confirmed ticket for the bus, keep a gap of 10-12 days between the date of travel and the date of submission of visa application to the High Commission, because, a visa is issued 7 to 10 days after submission. So the bus ticket should be after the date. A photocopy of the bus ticket must be submitted along with the original papers.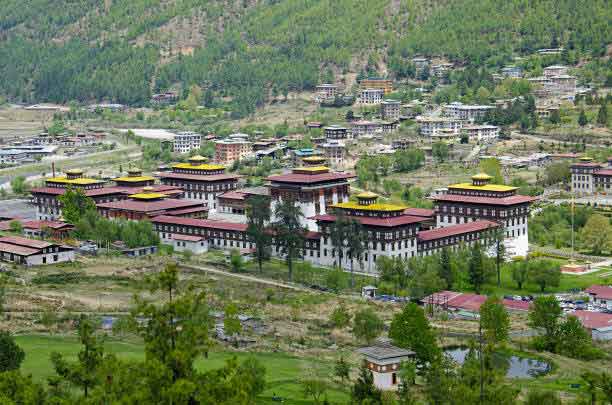 Begin your Trip
Go straight to the Burimari border with a transit visa. A few buses including Shyamoli, SR,
Manik and Nabil start from Dhaka. The bus fare varies from Tk 750 to 1,000. These buses leave Dhaka by 8 pm and reach Burimari the next morning. Remember that the name of the side of Bangladesh is Burimari and the name of the side of India is Changrabandha. The border opens at 9 am. So, you have to sit till the time.
You have to go to Changrabandha after completing the immigration activities and following a number of instructions from the Bangladesh side. From Changrabandha, you'll have to go to Jaigaon Border. You can hire a taxi. It will take about three and a half hours to reach there. The taxi fare is around 400 rupees per person. If four people want to go as a reserve, it will cost around 1,500 to 2,000 rupees. You can also ride the bus if you want. In that case, the cost will be reduced by a lot.
From Jaigaon to Indian Immigration Point by tempo will cost 10 rupees and take 15 minutes. After completing the immigration process, you'll have to enter Bhutan's Phuentsholing, the gateway to Bhutan. This is where Bhutan will give you an on-arrival visa.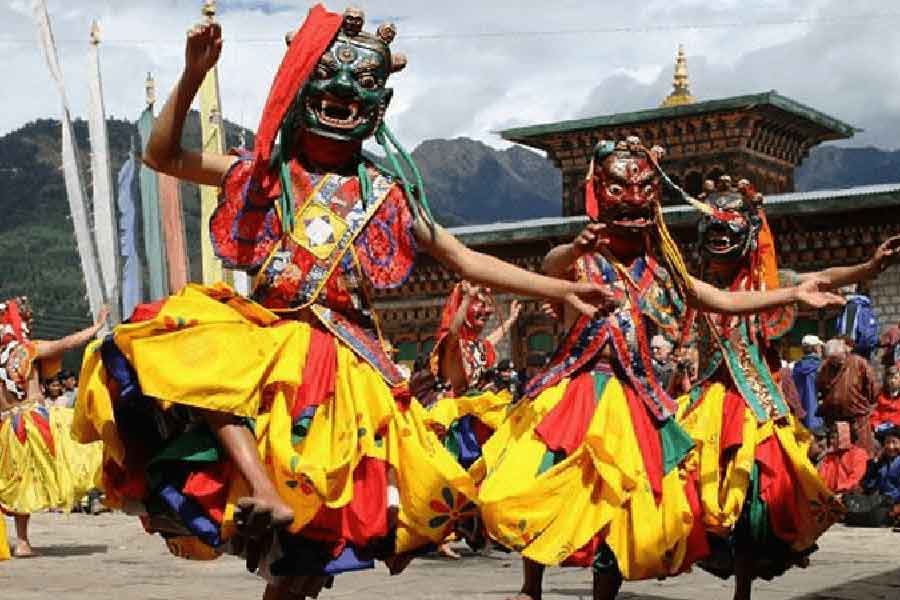 Enjoy your trip to Bhutan
After entering Bhutan, if you want, you can stay at Phuentsholing on the arrival date, as a good number of hotels are available at a relatively low cost. One room can cost around 1,000 to 1,500 rupees. If you don't have much time, you can leave Phuentsholing that day and go to Thimphu, the capital city of Bhutan.
There is a bus stand at Thimphu, from which, the last bus leaves around 4:30 pm. You can go through the hilly windy road to Paro city, or you can go straight to Thimphu. The fare is 250 rupees. It will take 6 hours, however, if you have time, you can visit the small town of Phuntsoling, as there is a river running along the side of the beautiful city.