Everyone must remember Anguri Bhabhi from the popular serial 'Bhabiji Ghar Par Haya'. Actress Shilpa Shinde's acting skills are still etched in everyone's mind about this character and serial. After that, Shilpa won the reality show Big Boss.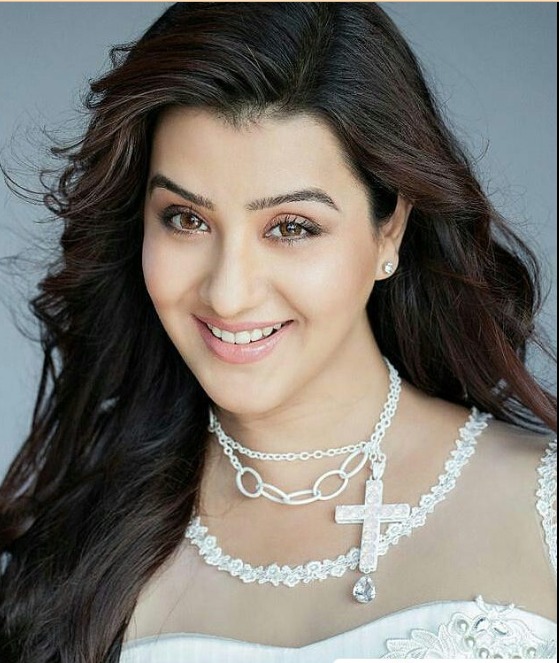 After that, the actress took a long break. And returned as a queen. Yes, Shilpa literally made a 'comeback' as queen. She left the small screen and stepped into the digital world in 2020. She played the role of Rani in the Ekta Kapoor-produced web series 'Paurashpur' on the OTT platform Alt Balaji. Shilpa is seen in the role of Queen Meeravati in this series. The actress is still single at the age of 46. However, in 2020, he came back to practice with the bold web series.
The web series 'Paurushpur' depicts the times when men used women only as consumables. And in this web series, the actress is seen in a bold look. Shilpa was also seen in several bold scenes along with the bold look.
This web series should not be played in front of the wrong people. This series has more bold and daring scenes than necessary. Shilpa has become famous among the audience due to the source of that context.
According to the film's story, all the girls of the state mentioned in the web series live with a fear every day, every moment. All the girls in the state have no rights in their own minds and body. The king of that kingdom is physically demanding, but according to the story of the series, he is quite weak. However, one by one, everyone in the neighbourhood started dying. The only survivor was Shilpa Shinde, the Patrani of the state. She constantly tried to keep the king's heart in mind. And every day he brought new women for him. But there are surprises here too. To give that surprise, Milind Soman will appear in the web series as Boris, Kinnar of the palace. Various events will happen one after another in the palace, and the story will progress with that. But everything is normal! Or a conspiracy? To know that, you have to watch this series.
Apart from TV serials, Shilpa has also acted in two Telugu films. She was seen in lead roles in Narayan Rao's 'Chchina' and Suresh Varma's 'Shibani'.