Alaur Rahman, a successful leading singer, became renowned in the Bengali community and a role model for the younger generation in the UK.
Alaur Rahman is a unique, talented from a grassroots community in deprived East London; due to his determination, dedication, and commitment, he became a renowned multi-tented and multi-language singer in the UK.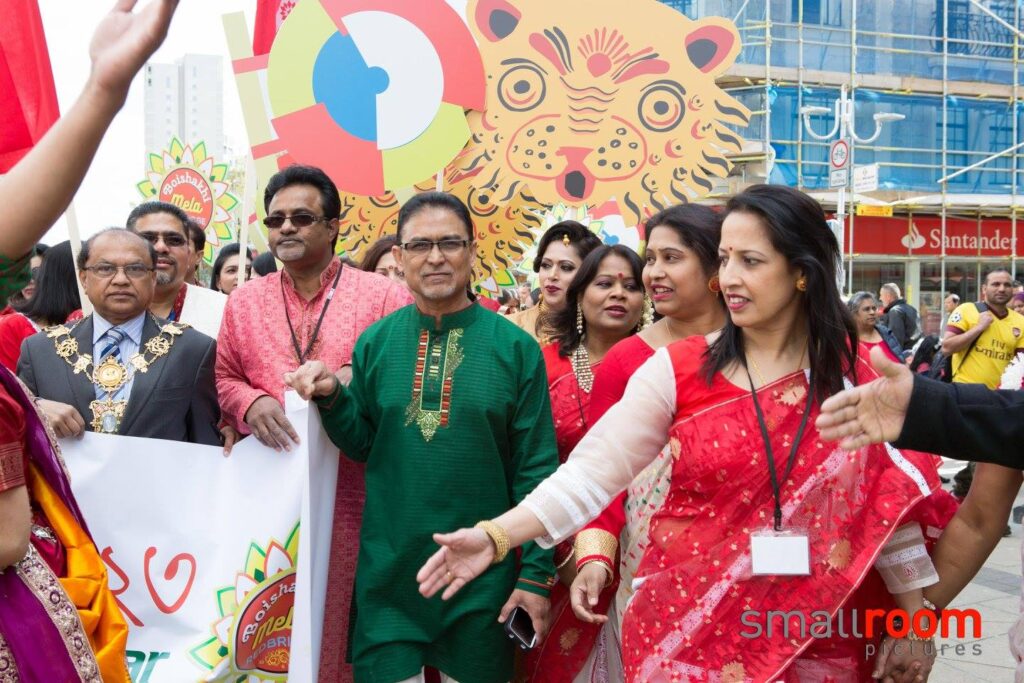 Alaur Rahman was born in a remote village in Bangladesh called Alagdi, Jagannathpur, Sunamganj, Sylhet, Bangladesh. He attended Madrasa (Islamic School), primary school and the Aided High School, where he sang hamd, naeat, qasida and other religious songs and songs dedicated to Bangladesh.
Alaur Rahman came to the UK in 1977 with his parents at fourteen. After arriving in the UK, Alaur Rahman entered the music industry as he was already a keen musician in his native country of Bangladesh. He followed what he was most passionate about in Britain despite going through everyday struggles against racism. His musical inspiration is Nurul Ghani, who has guided him to the highest achievement.
In Bangladesh, Alaur Rahman school, both primary and secondary school, sings music and songs there.
Initially, he sang for various Bengali community events organised by Bengali self-help organisations within East London. In 1985, Alaur Rahman appeared on the BBC programme Naya Zindagi Naya Jeevan and sang ghazal and modern songs live. In the same year, Rahman recorded a 12-track debut album Smaranepare (Shoronay Poray). Alaur Rahman composed music for all 12-tracks, which Qutbuddin and the lyrics arranged were written by Abdul Mukit, Nurul Ghani, Delwar Khan and Shamsheer Qureshi. The album was produced and released by Jhankar Music.
In 1985 in Britain, Alaur Rahman appeared on BBC television singing folk songs. Already in a music group, Alaur Rahman and his group recorded their first cassette in 1985 and carried on recording on to CD. Alaur Rahman was a student at Pandit Haridas Ganguly School, where he was taught music by Golam Ali, another great singer and musician. In 1986, he performed on Bangladesh National Television (BTV).
In 1992, he performed on a television programme about the Bangladeshi community of East London. In the 1990s, Alaur Rahman became one of the leading singers in Britain's Bengali community and went on to sell numerous songs. His musical influences are Mohammed Rafi, Mehdi Hassan, Ghulam Ali, Nurul Ghani and Talat Mahmood of India.
Moreover, Alaur Rahman has won numerous awards globally. These have included awards from Zee TV, Channel I, ATN, Bangla TV and Channel S, where he has won awards for being the best singer. Alaur Rahman became one of the leading renowned singers in Britain's Bengali community, and in the 1990s, he sold numerous songs and travelled around the world to promote his music. Ekushe TV has selected Alaur Rahman as the voice of the Azan (Call to prayer). After that, Alaur Rahman moved on to making music of a spiritual and religious nature, with multiple talents within various songs. Alaur Rahman is one of the most talented music directors and performers from Bangladesh-Born in Britain. He has worked with the well-known music director Satya Saha. He has released thirty-six albums, including recording Hindi and Bangla songs, and at present, he has four albums in the pipeline awaiting release.
Alaur Rahman has released fourth albums, which include Hindi and Bangla songs. Serengeti Sirocco released his best album, Best of Alaur Rahman. His songs are about the loss of belonging and the material conditions underpinning his life in Britain.
Alaur Rahman has won numerous awards globally for a total of 684 songs so far with unique multi-talented in three different languages: Hindi, Punjabi, Bengali based on Classical Hindi, Bengali Folk, Nasheed, and Ghazal.
In 1986, Alaur Rahman married Rozi Rahman. They have two sons, Rabi and Raid, an only daughter, Aniqa and a proud grandfather.
External links:
Alaur Rahman on Facebook
Alaur Rahman Archived 1 January 2015 at the Wayback Machine on British Who is Who
Interview by Jamil Iqbal for Swadhinata Trust on 7 April 2006 for Oral History project " Three Generation of Bengali In Britain." Funded by National Lottery.